Sales Have Ended
Ticket sales have ended
Ticket sales have ended. Please contact Bonnie Taube at (248) 396-4426 with any questions.
Sales Have Ended
Ticket sales have ended
Ticket sales have ended. Please contact Bonnie Taube at (248) 396-4426 with any questions.
Kids get to discover their purpose, the impact that they could make in the world, and how to sustainably monetize their ideas!
About this event
HAPPY AND FREE Self-Discovery & Entrepreneurial Summer Journeys
For next-gen new earth creators, ages 10+
Are your kids highly creative, intelligent and have big ideas? Are they unhappy or frustrated with their learning environments? Do they lack a like-minded community?
Summer 2021 Retreats (Choose date when purchasing tickets)
10 am-4 pm Monday, Tuesday, Thursday, Friday
(Wednesday is at-home integration day)
Each day will include:
➳ Teachings from the Brand Alignment Method (See below)
➳ Group and individual brainstorming
➳ Social and emotional learning activities
➳ Creative movement, such as land art/sculptures, wilderness hiking, yoga, primal fitness, and games
➳ Guest experts
Retreats will be held on seven beautiful wilderness acres, a wonderful canvas for your child's creative and playful exploration!
Empower kids to create a sustainable future that they love! Register today!
Deep down, most human beings know that they are here for a reason, but our corporate and educational culture isn't talking about that. The current educational system seems designed to create humans in the likeness of traditional corporate models. And, the system is not going to change any time soon.
A new model is necessary to…
Empower their genius — natural gifts, passions, interests, callings, and skillset
Help kids access their own minds, hearts, and bodies — and feel into learning
Find their own inner GUIDE
Guide them to reach their fullest potential — in harmony with nature and themselves — without pressure
The lion's share of successful business leaders report that 99% of success is mindset, yet the majority of schools aren't teaching mental and emotional wellness. Mental wellbeing is determined by many factors, from physical fitness and relationships to self-esteem and self-efficacy. We change the world not by what we say or do but by who we are.
Happy and Free Self-Discovery & Entrepreneurial Journeys empower kids to create a sustainable future they love!
➳ No more blindly allowing our kids to be programed by institutions with singular interests and bottom lines.
➳ No more unlearning and re-learning, de-programming and re-programing to learn how to live and work

Prepare your kids for a life of freedom, happiness and abundance — NOW!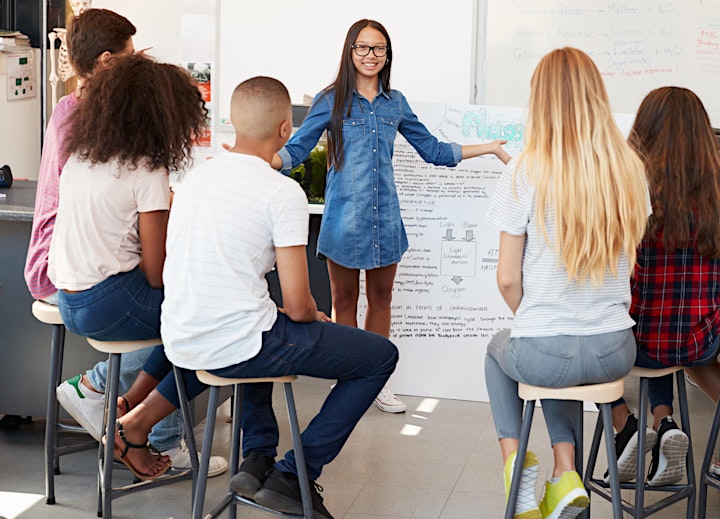 THE BRAND ALIGNMENT METHOD. The Happy and Free retreats seek to develop students' business and career mindset in an integrated, collaborative, and holistic manner during middle childhood and adolescence. The cultivation of students' intuition, confidence and creativity in ways that serve their desired futures and that of the planet is a strong focus. Students have a great deal of autonomy in determining curriculum content since each participant is on a journey of self-discovery and invited to launch his or her own business. Students receive group support and self-assess based on their goals.
The Brand Alignment Method includes eight (8) modules:
MONDAY
EMPOWERED CONNECTING (Communication)
Most kids struggle to understand others and themselves and get their ideas across effectively. Communication takes on another level of importance in business. This module inspires children to listen and speak in ways that empower themselves and others.
NEXT-GEN MINDS (Mindset)
This module is based on the principle that 99% of success is mindset. Kids learn that what they hold in their mind tends to manifest. Only they have the power to evolve their minds, so it is senseless to look outside of themselves for security. Students will learn how to neutralize blocks that prevent them from manifesting their desired futures, up-level their beliefs, and envision their future as a reality now. With this training, your kids will be on the path to becoming unstoppable!
TUESDAY
WHERE AM I? (Personal Inventory & What Do I want?)
Getting grounded in and accepting where students are now is an important starting point. How do they think and feel about money, career and business? What do their family and friends expect of them and believe? What resources (time, energy, environment, etc.) do they have to launch a biz? What do they authentically want their future to look and feel like?
MY GUIDE (Inner-Guide Training)
Many entrepreneurs get stuck on prioritizing where to focus their time and energy with all there is to do to launch a biz. However, too much time spent in the intellectual center is a breeding ground for fear and being out of control. When kids gain awareness of their intuition, heart and gut, they know exactly what to do day to day and moment to moment. We will teach them how to distinguish between their ego and higher voice, be present, and trust their inner wisdom. Using intuition alongside intellect, tactics, logic, techniques, and skill building is a winning formula!
WEDNESDAY
INTEGRATION - AT HOME
Kids will be invited to access their inner guide to decide the best use of their time during their at-home integration day. The day could be used for processing new ideas, market research, journaling, prototype design, dreaming, exercising, or playing!
THURSDAY
WHO AM I? (Self-Discovery)
Participants will go on a journey of self-discovery to find their natural gifts, passions, callings, skills, and interests. The key to a sustainable business is to build it in alignment with the whole, authentic self. Give up societal expectations, stop struggling against the system, and embrace genuine individuality. Kids will learn to value their wholeness and uniqueness and use it as a guiding light for their business. They will also learn to take advantage of problems (in self, home, family, world) to find fun, intentional solutions.
NEW EARTH ENTREPRENEUR (Entrepreneurial Characteristics)
Kids will learn about the shift from old earth (3D/Piscean Age) to new earth (5D/Aquarian Age) business models. They will learn that successful new earth entrepreneurs make choices in harmony with themselves, humanity, and the environment — including financially inclusive business models.
FRIDAY
MINIMALIST'S BIZKIT (Low-Pressure Biz System)
The connection between well-being and performance is massive! When you think along the lines of nature, consciousness, and flow then you think properly. The Minimalist's Bizkit is a startup strategy that keeps the struggle out and ease in.
BRAND-BUILD (Message Clarity)
How do you talk to your potential customers and investors? How can you help them see that your products and services can meet their needs? Kids will get a glimpse of the magic that goes into a brand and how message clarity can help people see their business as special. Also, we will look at a variety of successful kid brands and businesses.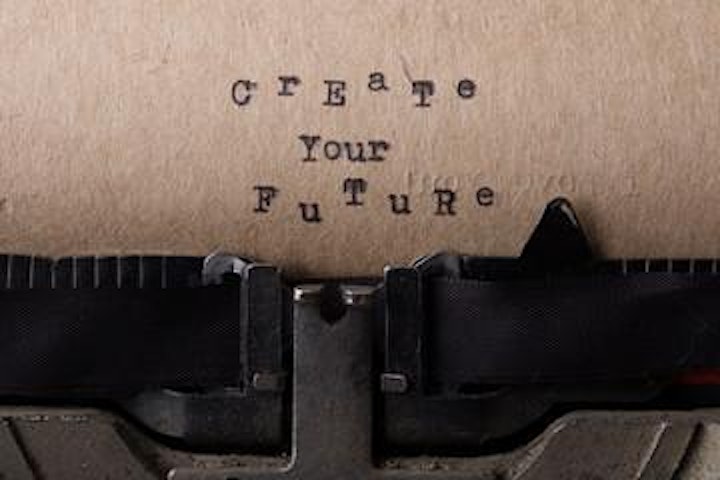 New Earth Learning Environment
Kids across the US are struggling with social, emotional, communication and confidence issues. From bullying, unkindness, and unresolved conflicts to isolation and loneliness — it seems that few children are exempt.
Many kids believe that they aren't good enough to start a business and fear that no one would buy their products if they did. In addition, many children feel bored, hopeless, and depressed as it relates to school.
Let's tackle these issues before their brain cell and pathway connections get further solidified!!!
Children 10+ are fully capable of understanding the spiritual principles in this course and generating simple businesses. Many kids have grown weary of being underestimated. This program will help to acknowledge and activate their human potential, and self-esteem and self-efficacy will soar!
Happy and Free retreats are mostly outdoors with lots of somatic movement, play, and socially engaged experiential activities!
Don't let society hold your child back. Don't let your child lose touch with themselves. Help your child stay happy and free!
Get your tickets today! Only 12 spaces available.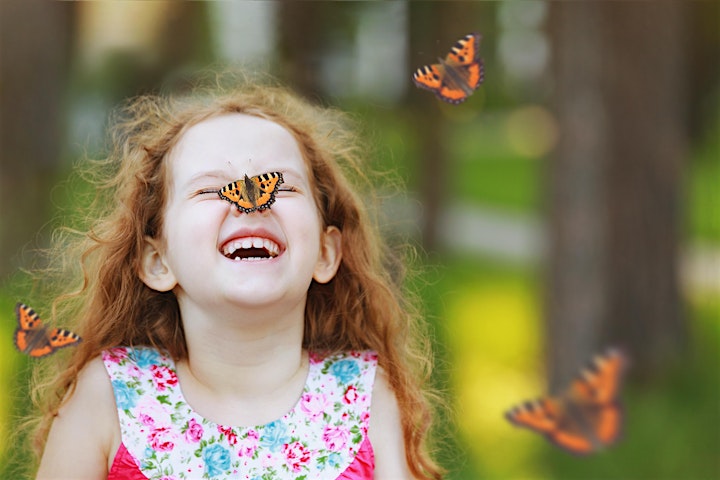 BONUSES
➳ Guest expert Shannon Gill, Evolutionary Astrologer & Life Coach, will share how the alignment of stars and planets at your child's time of birth can help them discover their sacred purpose. Mini age-appropriate, astrological reading for each child (optional)!
➳ Guest Expert Rome Wilde Bodrucki, Quantum Mindset Coach and Poet, will guide your children to tune in to their intuition, upgrade their mindset, release old stories, and anchor in the future they desire.
➳ Three group-coaching follow-up sessions over Zoom so we can see each other, stay connected, and check in on entrepreneurial projects!
➳ Online group membership (platform TBD): A central place for our new earth change makers. Members can collaborate, create social movements, mastermind, post project updates, share common goals, perspectives and interests, and grow their like-minded community!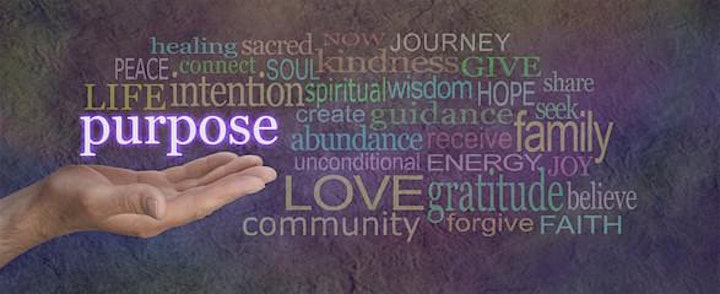 If you know of other families with 10+ year-olds who might need a fresh perspective or want to start his or her own business, please share this event.
We look forward to seeing you and your genius this summer!
When purchasing tickets, please select 'friends and family' not 'goods and services' to avoid additional fees. Thank you!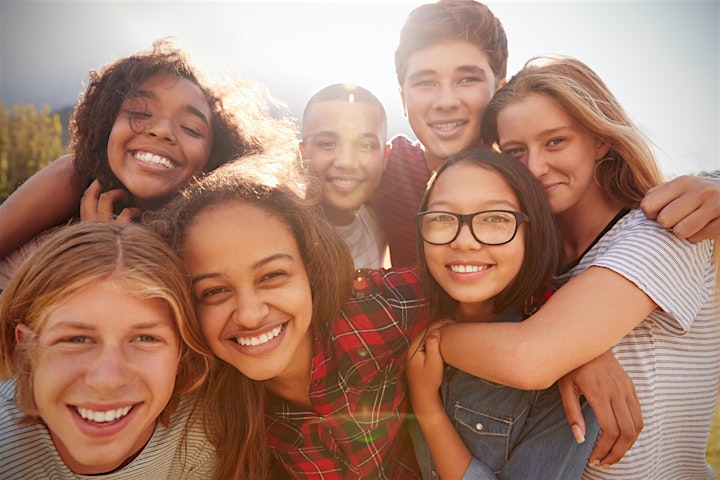 Soul Brand Marketing is partnered with The Shift Foundation to bring you the 2021 Summer Happy and Free Self-Discovery and Entrepreneurial Journeys.
About Soul Brand Marketing (SBM)
SBM helps individuals age 10+ discover their purpose, the impact that they could make in the world, and how to sustainably monetize their ideas. Through live/virtual workshops and individual/group coaching, participants:
•Learn to break away from self-sabotaging mental programing
•Up-level their belief system and envision their future as a reality now
•Go on a journey of self-discovery to get their "aha moment" of finding their purpose
•Gain clarity of business, message, and the basic steps of launching a business
•Secure a sustainable path to be happy and free!
About The Shift Foundation (TSF)
The Shift Foundation provides spiritual engagement in the form of teachings, offerings, ceremonies & rituals - publicly, privately and online.
The TSF is partnered with Lotus Bend Sanctuary (LBS) in Austin, Texas to deliver live lectures, classes, workshops and counseling. Located on seven beautiful wilderness acres, LBS is a wonderful canvas for sacred, natural connections that elevate personal and group transformation.
Organizer of Kids' HAPPY AND FREE Self-Discovery and Entrepreneurial Summer Journey