Description
Singer/Songwriter, multi-instrumentalist and long time Beach Boys' Drummer, Stevie Heger, has been in the music business and teaching kids how to play guitar for most of his life.
The Kids Guitar Clinic with Stevie will be a little like "School of Rock," but instead of AC/DC, it'll be more, well...Beach Boys!
The clinic consist of four classes, held every Monday in November (6, 13, 20, and 27).
Classes will be for kids ages 8-12. There will be one class from 3:30-4:30 pm and second from 4:30-5:30 pm.
Maximum 5 kids per clinic. $100 per clinic.
Sign up a friend and save!
If you refer a friend to Stevie's workshop, you'll get $25 back. Refer two, get $50, etc. for infinity (or until we sell out)! Simply email your friends name(s) to Mike at info@thelabarts.com after they register and he'll refund you.
Click on Tickets to sign up!
About the Stevie's Clinic
Stevie is a resident of Carmel, a father of two, and has taught lessons through the Carmel Unified School District, Jansen's Music (Aptos), and other outlets.
His clinic will focus on strumming and chords before progressing to pop, rock, and punk tunes. (We're talking acoustic guitars here. No amps. See? We told you it wasn't exactly like "School of Rock.")
Students will also be learning about 12 bar blues and each students will write their own blues song. The clinic will culminate in an informal concert for parents where students get to show off their newly acquired chops.
If students are unable to bring a guitar to class, Stevie can provide one. Just email him at stevie_heger@yahoo.com.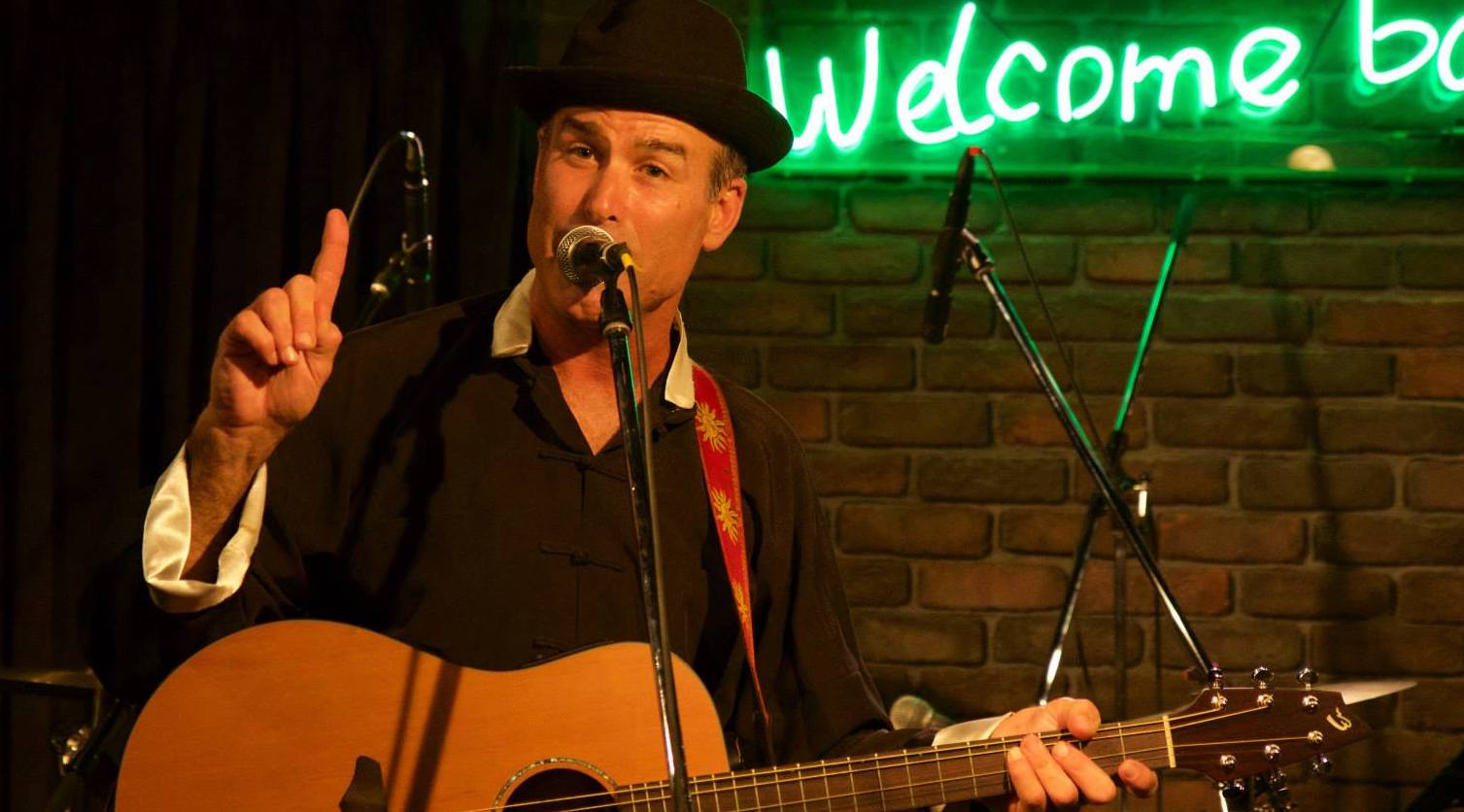 About Stevie Heger
In addition to touring as a guitarist and professional Drummer, Stevie has released 7 albums over 22 years and has toured regularly throughout the United States and Japan with group Hey Stevie!

Heger's current emphasis is solo performances on Acoustic Guitar with Vocals, whilst bringing the full band out for the larger shows.

Heger produced the last Al Jardine (Beach Boys) CD, "A Postcard from California", which featured Beach Boys' Carl and Brian Wilson along with Glen Campbell, Red Hot Chili Peppers, Crosby Stills Nash and Young, America and Steve Miller.
Check out Stevie on Facebook!