Description
Join us for the screening of The Happets in the Rainbow Forest on November 5. This screening is part of Kids Euro Festival 2016, a two-week long festival of European arts and culture presenting free activities to D.C. metro area children and their families.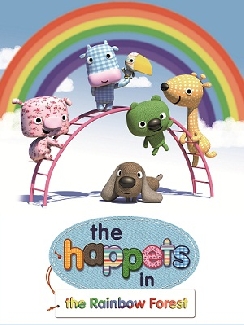 La tropa de trapo en la selva del arcoiris (The Happets in the Rainbow Forest)

On Saturday November 5 at 11:00 am at the Former Residence of the Ambassadors of Spain.
Directed by Álex Colls, Spain, 2014, 75 minutes. In Spanish with English subtitles.

The Happets feel the need to help other animals who are having a lot of trouble surviving, so they decide to go on a mission of solidarity that will take them to Rainbow Forest. There they will find a whole biodiversity in the form of Colourettes and Shadows and a dying Rainbow struggling for breath. The Happets are horrified because not only are the Colourettes in danger of death, so is the Rainbow, which is a symbol for them. Once again they'll have to muster all their ingenuity, knowledge and team work to save the symbol of dreams and games.
Date and Time
Location
Former Residence of the Ambassadors of Spain
2801 16th Street Northwest
Washington, DC 20009