Description
Kids c'mon! We're making a classic; soup and sandwich. This is the perfect easy winter meal!
You've heard the saying, it takes a village. Well today, it takes a class of kids. We're making a pot of Minestrone and we need everyone's help! Kids are working on their cutting skills as we use fresh vegetables. We're measuring and taking turns with each other in the meantime. Next up, we're making a Panini to dip, if we so choose to. We're creating our own fancy sandwich and dressing it up to customize our taste. We'll have a slew of ingredients for kids to choose from and press the Paninis into a perfect hot sandwich. For those with a sweet tooth, you're in luck. We're finishing with Mini Strawberry Shortcakes. You're not going to want to miss this!
Kids, let's get into the kitchen and start cookin'!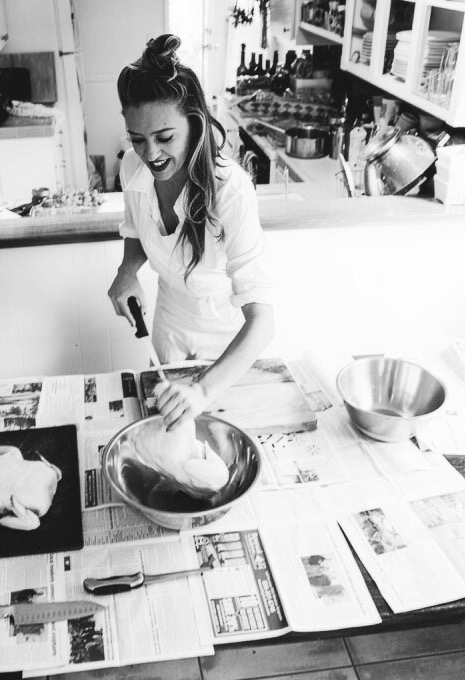 About Chef Isabelle:
Born in a small village in Quebec, Canada, Isabelle grew up with an early appreciation of where her food originated—she often foraged, hunted and fished in the area's rugged wild for the family meal. Even as a young girl, she appreciated that use of the freshest, highest quality ingredients should be the standard in the preparation of good food. The French Canadian learned the art of butchery from her dad, the local butcher, and she furthered her knowledge through specialty courses at the local college. Her family has owned and operated restaurants, as well as a catering business, for 25 years, and Isabelle grew up learning the ins and outs of the industry and culinary arts.
FAQ:
Can I be in the room with my little one?
Unfortunately due to the small size of the room, we cannot accommodate adults in the room. Don't fret! We'll always have the chef and an attendant in the room. If you're still concerned, you may watch from just outside the door.
Do you have age requirements?
These classes are designed around those no younger than 6. We ask that the kids are able to be away from their parents for the full duration of the class due to maintaining focus during instruction and size constraints.
What type of class is this?
This is a "hands-on" class, and that means full participation! Activities might include slicing, dicing, chopping, & sautéing. Each class will have its own tasks but is designed around our younger age group.
What are the requirements for this class?
We ask all students to come with close-toed shoes. We also recommend you wear sleeves no longer than your forearm and have a hair tie for those with longer hair.
Do I need to bring my ticket to the class?
If you're able to print a copy of your ticket that's great; if not, you can also have the ticket information on your phone. We ask that you have this information ready once you walk into the room so that we can do check-in in a timely manner.
What if I have a food restriction?
Please give us a heads up as soon as possible! We'd love accommodate as best as possible.
Can I buy a gift certificate?
Yes!
What should I do if I have more questions?
Please e-mail us at EncinitasMarketing@Lazyacres.com