Description
Join us in our Kids Class and learn how to bake several different chocolate goodies. Some say that chocolate makes the world go round…Ok; we say chocolate makes the world go round, but we're sticking to it! Kids will have fun and learn different baking techniques. It's the perfect time to practice, before the holidays.
Chef Daniela will be leading our class jam-packed with chocolate! We are starting it off right with Chocolate Croissants. We will be tackling these delicate French pastries to get them perfectly flaky, with a warm chocolate inside. Next we will be dipping some Pretzels into White Chocolate; the go-to for a sweet and salty snack. We move on to Homemade Double Chocolate Brownies. This class is a chocoholics dream!
Kids, come to class and check out what sweet treats Chef Daniela has up her sleeve!
What to look forward to:
Chocolate Croissants

White Chocolate Pretzels

Homemade Double Chocolate Brownies
*If you have any dietary restrictions we may accommodate, please contact us at EncinitasMarketing@Lazyacres.com
About Chef Daniela: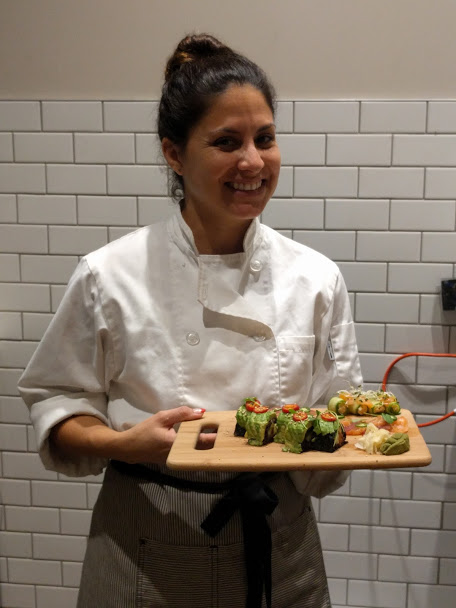 FAQ:
Can I be in the room with my little one?
Unfortunately due to the small size of the room, we cannot accommodate adults in the room. Don't fret! We'll always have the chef and an attendant in the room. If you're still concerned, you may watch from just outside the door.
Do you have age requirements?
These classes are designed around those no younger than 6. We ask that the kids are able to be away from their parents for the full duration of the class due to maintaining focus during instruction and size constraints.
What type of class is this?
This is a "hands-on" class, and that means full participation! Activities might include slicing, dicing, chopping, & sautéing. Each class will have its own tasks but is designed around our younger age group.
What are the requirements for this class?
We ask all students to come with close-toed shoes. We also recommend you wear sleeves no longer than your forearm and have a hair tie for those with longer hair.
Do I need to bring my ticket to the class?
If you're able to print a copy of your ticket that's great; if not, you can also have the ticket information on your phone. We ask that you have this information ready once you walk into the room so that we can do check-in in a timely manner.
What if I have a food restriction?
Please give us a heads up as soon as possible! We'd love accommodate as best as possible.
Can I buy a gift certificate?
Yes!
What should I do if I have more questions?
Please e-mail us at

EncinitasMarketing@Lazyacres.com