Description
Did you know that essential oils can be used safely and very effectively with children? Essential oils are amazing to support your child with things like:
reducing anxiety/nervousness

increasing focus and attention

relaxation and getting a good night's sleep

digestive upset

improving mood

boosting the immune system,

…and much more!
Join us for this educational class to learn how you can incorporate healing essential oils into your child's daily routine for physical, mental and emotional benefits.
Meet us upstairs in the gallery. This is a free event but we ask that you please support our venue by purchasing a drink or snack. Thank you.
ABOUT OUR HOST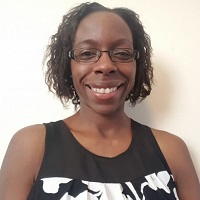 Milissa Harding is an Essential Oils Educator with doTERRA. She teaches women how they can create positive shifts in their physical, mental, emotional and spiritual lives using pure essential oils. Milissa is particularly interested in how the oils can be used to increase energy, boost mood, manage stress and anxiety as well ashow the oils can be used safely and effectively with children.
Website: www.mydoterra.com/milissaharding
Facebook: https://www.facebook.com/essentialoilswithmilissaharding/