Actions and Detail Panel
Kids and Bees "Fly In" Program for DSD
Wed, August 2, 2017, 2:00 PM – 3:00 PM EDT
Description
Sarah Red-Laird, American Beekeeping Federation Kids and Bees Director, will bring our "Kids and Bees" interactive exhibit to the Eastern Apicultural Society (EAS) Conference on August 2nd, 2017 from 2:00-3:00pm.
Up to 30 elementary school-aged kids from the "Delaware School for the Deaf" are invited to EAS for a brief and entertaining honey bee lesson, followed by hands-on exhibits.
The exhibit session will consist of activities including: beeswax foundation candle rolling, honey, pollen and propolis tasting, a microscope station with bee body parts and pollen, a bee/human nutrition station where kids learn about the importance of planting for honey bees and also their connection to our food, a bee finger puppet making station, an observational beehive, and a display with hive parts, educational frames, and beekeeping equipment.
EAS will provide a sign language interpreter.
Registration is $5, $2.50 for each additional sibling.

We will be meeting at Pencader Hall (attached to Clayton Hall) and exact room number will be shared a few weeks prior to the event.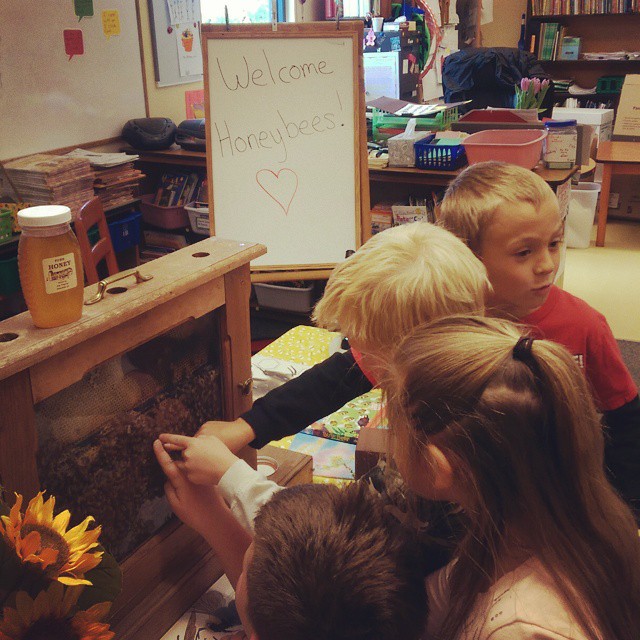 For more information on the Eastern Apicultural Society visit: easternapiculture.org
For more information on lead instructor, Sarah Red-Laird, visit: www.beegirl.org
For photos of past Kids and Bees events, visit our Facebook page: www.facebook.com/kidsandbees
Questions? Contact Sarah Red-Laird, at sarah@beegirl.org or 541-708-1127.