Description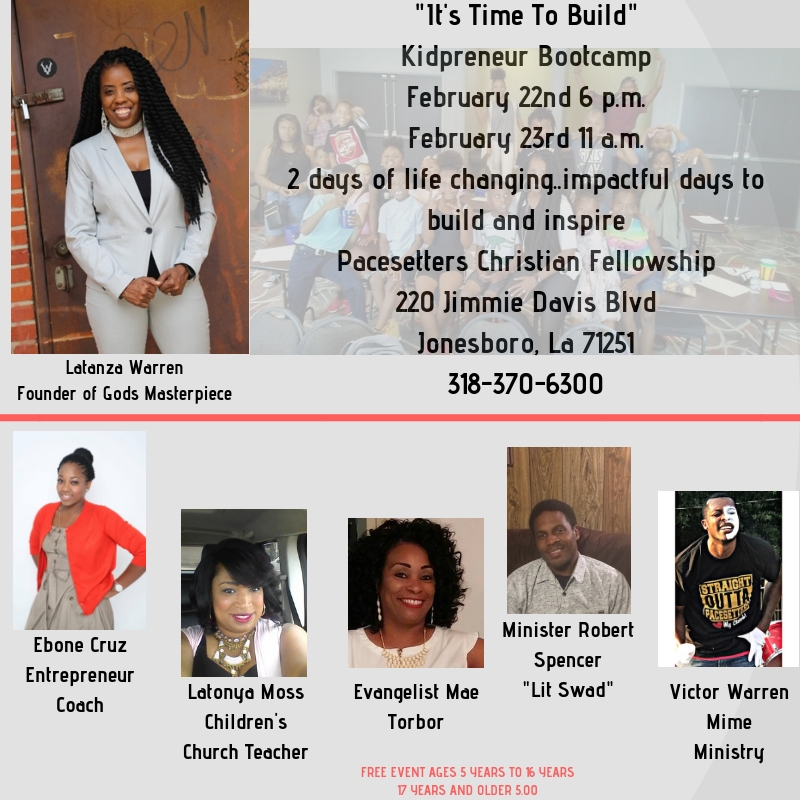 This event will be power pact and set these kids on fire to go after what God has already put in them. You don't want to miss this bootcamp.
Our speakers are ready to pour into these children and bring what's in them to life...
We will have kidpreneur booths to sow into...
See you there...