kidOYO Summer Experience [Stony Brook University] August 1st - 5th

Monday, August 1, 2016 from 9:00 AM to 4:00 PM (EDT)
Event Details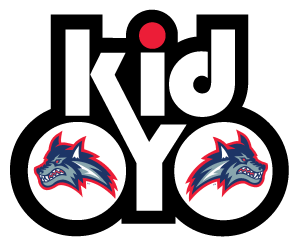 SUMMER @ STONY BROOK UNIVERSITY, COMPUTER SCIENCE DEPT.
AUGUST 1st - 5th
9:00am to 4:00pm
(Ages 8 - 15)
[2015]There are lots of summer camps... there is only one kidOYO experience.
[2016]Still true. 
[2015] A kidOYO experience includes 5 full days of technology rich education and fun. Students will engage in an active learning experience that involves technologies with names like redstone, lua, raspberry pi, arduino, 3D printing, making movies and interstitials, soldering, graphic design, python, html, css, java, command blocks and more... all mixed with an entrepreneurs perspective on creativity, team building and strategic planning outcomes. We make so many diverse fun educational experiences available at these camps, our biggest challenge is what to name them!
[2016] We run programs all year; full semester programs with hundreds of kids and 30-40 mentors, all top performing CS/Engineering undergrad/grad/phd students. We cover a lot of ground. We are developers, and we use our own tools in our programs, in fact we often build them in our programs. How about you? Got any skills? Love gaming? Wanna be more than a consumer... wanna make? Want to code? What can you hack? kidOYO works best with personal ambition. If you want to learn from real developers, thats who leads kidOYO.
Kids Make kidOYO. If you have heard of us, then you know what to expect. No two weeks are the same, except in that they offer every kid the opportunity to build skills, ideas, friendships and outcomes with real engineering and computer science tools and strategies.
Our leaders are professional product and technology developers who build educational-technology experiences for a living, and mentors with undergrad/masters/phd degrees from some of the top computer science programs in the US. Our team has led panels introducing our influential methods at Minecon and PAXEast, builds its own CS learning platform used to teach kids to code at top US schools recognized as "exemplar" by the Whithouse, have gold records hanging on their walls, students 9+ earning real $$ from the skills they develop in our programs, and have been real-world entrepreneurs for many many years.
At kidOYO events, the greatest opportunities are defined by the kids walking into the room. Individuals can change what the experience during a week of camp is. Want to learn some C++... who's in? Want to aim your skills at a new mod and learn some java to get started? Have a physical product concept you want to prototype and print out in 3D with plastic? We can and have done all of those things. 
Of course, we understand that kids 8+ are in love with Minecraft and playing games that allow them to socialize and put their creative energy to use in ways that are interesting and fun to them. We have our own Minecraft server, we have our own 'Maker Mod Pack" running the MinecraftEDU mod that many kids in our MinecraftDojo have already experienced in the different programs we have run. At the end of the day, no matter the age, a kidOYO experience is an iterative experience, driven by the Individual student deciding how and what they want to learn... with the guidance to learn what it means to "Fail Forward" patiently while pursuing personal creative goals and tasks.
Because we work with technology in all of our programs, parents often ask..."Will my child be in front of a computer all day long?"  
No way!  We are on a major University campus, and our campers will get to experience it and run around outside during the day too. Kids will have a day filled with creativity in team building, artistic design, screen writing and filming, editing, acting, learning, teaching and exploring. Technology for technology-sake is a failed goal in many ways, and especially for kids, it is the Human experience and personal empowerment of learning to use tools that function like "bikes for the brain" and lead to new social connections that are of greatest value. We are parents too... this is why these programs exist. At kidOYO, we are not building tech-workers, we are leading young people towards skills and perspectives that will allow them to make and own their own education and future choices as self-leaders.  
The kidOYO team will bring in 3D printers, arduino boards, littleBits and more to expose kids to making and prototyping with technology.  Throughout all of this, computer programming will be in the room.  Each part of the program is enhanced by a student's understanding of how to use technology to make their ideas come to life.
Each ticket purchase includes five days of summer camp tuition with events running from 9am - 4pm.
Students will pack their own lunch each day except Friday which will include a Pizza Party!
Each student will receive a tshirt & other surprise kidOYO Swag... 
We are focusing on kids aged 8-16 (inquire for more info if your child falls outside this window.  We try not to draw hard lines on ages groups...interest is what is most important).
Location Information:
This camp will take place in the Computer Science Building located on the beautiful Stony Brook University Campus.  During breaks from learning, students will spend time exploring campus, playing outside and touring selected buildings.
For Directions: http://www.stonybrook.edu/sb/maps
When & Where

Stony Brook University
Computer Science Bldg
Registration in Main Lobby
Stony Brook University, NY 11794


Monday, August 1, 2016 from 9:00 AM to 4:00 PM (EDT)
Add to my calendar
Organizer
Developers of OYOclass.com, CS/Engineering/Entrepreneurship infrastructure in use by pre-K-12++ classrooms & organizations.
We run programs of multiple types and formats:
Semester-long Programs (Fall/Spring)

Summer Programs

Winter/Pop-up Programs

CodeLI.org Events

FredxCoders.com Events

Professional Development Opportunities