kidOYO Summer Camp VA [University of Mary Washington] June 22nd - 26th

Monday, June 22, 2015 at 9:00 AM

-

Friday, June 26, 2015 at 11:30 AM (EDT)
Event Details
kidOYO Summer Camp
Ages 8 - 15
There are lots of summer camps... there is only one kidOYO experience.
A kidOYO experience includes 5 full days of technology rich education and fun. Students will engage in an active learning experience that involves technologies with names like redstone, lua, raspberry pi, arduino, 3D printing, making movies and interstitials, soldering, graphic design, python, html, css, java, command blocks and more... all mixed with an entrepreneurs perspective on creativity, team building and strategic planning outcomes. We make so many diverse fun educational experiences available at these camps, our biggest challenge is what to name them!
These camps are not your typical summer experiences, led by young summer workers looking to make money before going back to school. Our leaders are professional product and technology developers who build educational-technology experiences for a living, and mentors with undergrad/masters/phd degrees from some of the top computer science programs in the US. Our team has led panels introducing our influential methods at Minecon and PAXEast, builds its own community platform used to teach kids to code in multiple languages, have gold records hanging on their walls, students 9+ earning real $$ from the skills they develop in our programs, and have been real-world entrepreneurs for many many years.
At kidOYO events, the greatest opportunities are defined by the kids walking into the room. Individuals can change what the experience during a week of camp is. Want to learn some Python... who's in? Want to aim your skills at a new web project and learn some javascript to get started? Have a physical product concept you want to prototype and print out in 3D with plastic? We can and have done all of those things. 
Of course, we understand that kids 8+ are in love with Minecraft and playing games that allow them to socialize and put their creative energy to use in ways that are interesting and fun to them. We have our own Minecraft server, we have our own 'Maker Mod Pack" running the MinecraftEDU mod that many kids in our MinecraftDojo have already experienced in the different programs we have run. At the end of the day, no matter the age, a kidOYO experience is an iterative experience, driven by the Individual student deciding how and what they want to learn... with the guidance to learn what it means to "Fail Forward" patiently while pursuing personal creative goals and tasks.
Because we work with technology in all of our programs, parents often ask..."Will my child be in front of a computer all day long?"  
No way!  We are on major University campuses, and our campers will get to experience them and run around outside during the day too. Kids will have a day filled with creativity in team building, artistic design, screen writing and filming, editing, acting, learning, teaching and exploring. Technology for technology-sake is a failed goal in many ways, and especially for kids, it is the Human experience and personal empowerment of learning to use tools that function like "bikes for the brain" and lead to new social connections that are of greatest value. We are parents too... this is why these programs exist. At kidOYO, we are not building tech-workers, we are leading young people towards skills and perspectives that will allow them to make and own their own education and future choices as self-leaders.  
The kidOYO team will bring in 3D printers, arduino boards, littleBits and more to expose kids to making and prototyping with technology. Throughout all of this, computer programming will be in the room.  Each part of the program is enhanced by a student's understanding of how to use technology to make their ideas come to life.
Each ticket purchase includes five days of summer camp tuition with events running from 9am - 4pm.
Students will pack their own lunch, and Friday will include a Pizza Party!
Each student will receive a tshirt, and...
We are focusing on kids aged 9-13 (inquire for more info).
As the originators and leaders of the Coding Movement in Fredericksburg, Virginia, as well as maker camps, MinecraftEDU programs and unique startup entrepreneurial learning opportunities, kidOYO allows young people to explore a wide spectrum of interests... the rest is up to you.
Please contact us if you have any questions. Differentiated instruction from multiple instructors will allow students to move at their own pace and skill level.  If you are not sure if your child is ready for this type of learning opportunity, please contact us to set up a phone assessment. 
VIEW: kidOYO Maker Dojo Demo
More Here: www.twitter.com/kid_OYO
Location:
Thank You goes to the University of Mary Washington for granting us the continued use of their Learner Space, an advanced educational "Makerspace", containing many of the most exciting tools and resources that young people need to access a Maker Education.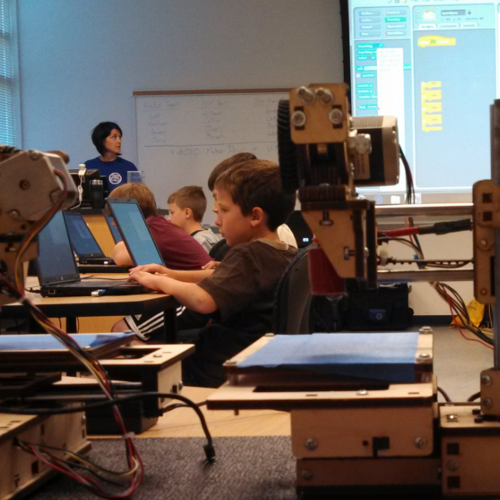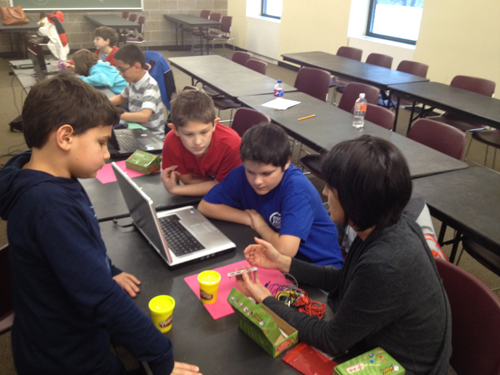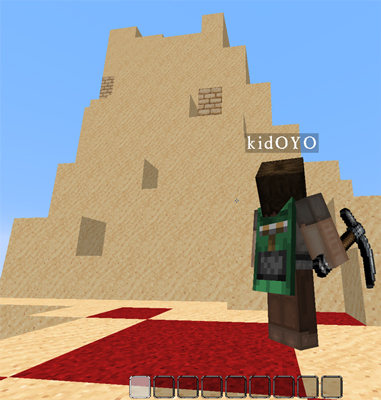 Cancellation Policy:  kidOYO understands that from time to time plans do not go as we expected.  For that reason we offer the following terms for cancellations.  There is a $150 guaranteed placement fee that will not be refunded should you need to cancel for any reason leading up to your camp, until May 31st, 2014.  From June 1st, 2014 until 2 weeks prior to your event the guaranteed placement fee increases to $175.  If you should find the need to cancel in the last 2 weeks leading up to your camp you will receive a 50% refund of your tuition.
When & Where

University of Mary Washington - Learner Space - Stafford Campus
125 University Blvd
Fredericksburg, VA 22406


Monday, June 22, 2015 at 9:00 AM

-

Friday, June 26, 2015 at 11:30 AM (EDT)
Add to my calendar
Organizer
kidOYO/ kidOYO.com
We run programs of multiple types and formats:
Semester-long Programs (Fall/Spring)

Summer Camps

Winter Subject-specific Programs

CodeLI.org Events

FredxCoders.com Events

MinecraftDojo.org Events

Professional Development Opportunities
kidOYO Summer Camp VA [University of Mary Washington] June 22nd - 26th