kidOYO: Spring Semester [Adelphi University]

Saturday, April 2, 2016 from 1:00 PM to 4:00 PM (EDT)
Event Details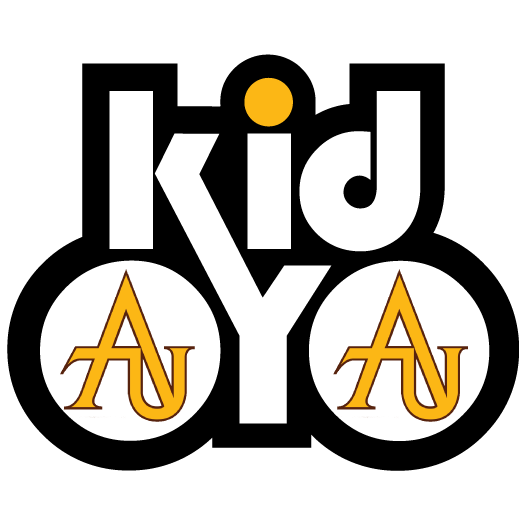 SPRING SEMESTER @ [ADELPHI]
1PM - 4PM - SATURDAYS
SPRING - Starts April 2nd - Ends May 7th  
April 2nd, 9th, 16th, 23rd, 30th - May 7th
Beginner Level Students:  Beginners will start by learning computational thinking skills through the creation of games, interactive stories and object-oriented programming languages.  As the semester progresses we approach web literacy and each student is provisioned a web-page of their own to build and learn with.  Please feel free to reach out with any questions you have leading into the program. Please note that this Beginner program is accepting students 9+ only
Intermediate Students:  The kidOYO Winter semester program is designed to accomodate many different skill levels for kids aged 9+.  Whether you have skills you have developed through kidOYO programs or others, this program is designed to build skills and push progression in topics such as: Android App Development, Java, Web Development, Python and Javascript.  As with all kidOYO programs, students will be assessed and challenged according to their skill level. Our goal in these programs is to introduce students to language-specific skills in developing projects of interest to them personally. The ability to define a project of specific interest to students is a great help in learning deeper level skills in this area of learning. While students can learn multiple languages at a cursory level, depth of engagement will affect skill development. So our approach is aimed at helping kids find projects of interest and push learning deeper within specific areas of focus incrementally.
Requirements:  Students are required to bring their own laptop which should have updated versions of Flash and Java.  Windows, Mac and Linux operating systems are all acceptable, though we recommend avoiding the Windows 8 operating sytem if at all possible.  Tablets and iPads are not funcitional as anything other than instructional research/support devices.  Please reach out to info@kidoyo.com with any specific questions you may have.
No prior programming experience is required, however students with programming experience should notate that on the registration forms so that we may reach out to assess the skill level for proper placement.
Typing skills are of importance in programming classes. The inability to type on a keyboard can stall progress in a social learning program as students must be capable of advancing in tandem with their peers.
FAQs:  
Where is class held?  Adelphi University, SWIRBUL LIBRARY, 1 South Ave, Garden City, NY 11530  Directions
Do students need to bring a snack?  Each day students have the opportunity to take a break for a quick snack. Students should plan to bring a snack from home.
Is this a drop off program?  Yes, parents are required to walk students to the classroom and pick up from the classroom but do not need to stay for the program.  Even if you have a teen-ager, you must still walk the students to the program as there is a zero tolerance policy for students under the age of 18 to be unattended.
My child has food allergies, how is this handled? Many of our students have food allergies and during the first few weeks of school, while we get to know our new students, everyone wears a name tag.  Those with allergies will have a special mark on their badge so that mentor/teachers are aware which students will be carrying an epi-pen.  Each morning we ask the students to show us their epi-pen and the location it is stored.  Several of our mentor/teachers have been trained on how to use the epi-pens.
What is your refund policy:  Non-refundable.

When & Where

Adelphi University
1 South Avenue
Swirbul Library
Garden City, NY 11530


Saturday, April 2, 2016 from 1:00 PM to 4:00 PM (EDT)
Add to my calendar
Organizer
kidOYO/ kidOYO.com
We run programs of multiple types and formats:
Semester-long Programs (Fall/Spring)

Summer Camps

Winter Subject-specific Programs

CodeLI.org Events

FredxCoders.com Events

MinecraftDojo.org Events

Professional Development Opportunities
kidOYO: Spring Semester [Adelphi University]