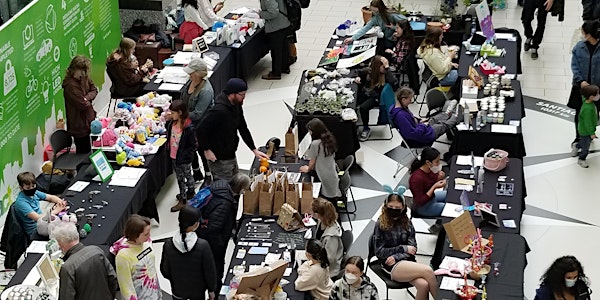 Kidovate Youth Entrepreneurship Market
UVic's Kidovate is a fun, free, market where middle school and high school students can sell goods (or services) to build business acumen.
By Gustavson School of Business
Date and time
Sat, Apr 15, 2023 10:00 AM - 4:00 PM PDT
Location
Bay Centre Shopping Centre 1150 Douglas Street Victoria, BC V8W 3M9 Canada
About this event
Kidovate 2023 takes place Saturday, April 15th from 10:00 AM to 4:00 PM. If there is sufficient demand, Kidovate may also operate on Sunday April 16th. Kidovate is a free market where middle school and high school students can sell goods that they have made or acquired, or services that they offer, to customers visiting The Bay Centre in downtown Victoria. The program aims to foster an entrepreneurial spirit, develop business acumen and instill a sense of corporate social responsibility at an early age. Participates also have the option of donating their proceeds to a charity. Last year more than 100 youth participated. This year tables at the event will be assigned by the Kidovate team in order of registration for the event. Some tables are expected to be in The Bay Centre "center court" will others will be along the railings of the floor above.
Students have access to a free Kidovate graphic workbook to give them step-by-step help with key business decisions for their micro-ventures. As well, students can opt to be paired up with a Gustavson School of Business student mentor to guide them along the way.
Along with the event, program organizers created lesson plans tied into the B.C. middle school and high school curriculums. Educators should reach out to Dr. Brock Smith of the Gustavson School of Business (smithb@uvic.ca) for access to these materials.