Description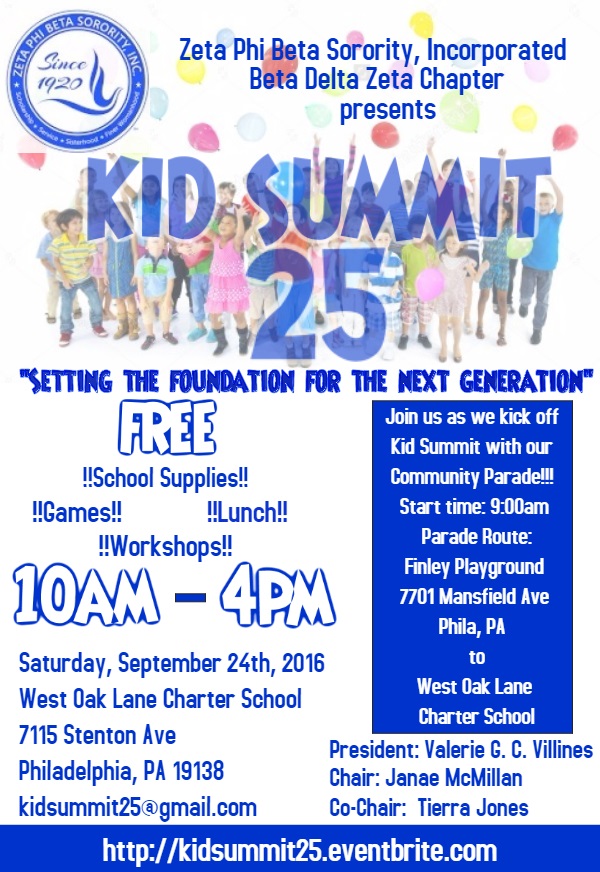 Come out and join us as we celebrate 25 years of this fun-filled, FREE event.  Did I say, FREE?  
Yes, join us for a day filled with eventful WORKSHOPS, GAMES, LUNCH and SCHOOL SUPPLIES.  Parents are also welcomed to join us as we will have some exciting workshops for you as well.
Join us as we kick off this amazing event with our Community Parade starting at 9:00AM from Finley Playground, 7701 Mansfield Avenue, Philadelphia PA to West Oak Lane Charter School.
Please register each child via our Eventbrite page at   http://kidsummit25.eventbrite.com

We look forward to seeing you there!!