Description
Do you have an idea for a vegan business but you're not sure if it will work? Do you have an existing vegan business you want to grow and make even more successful? Then this is the workshop for you! Get your ideas out of your head and onto paper in this fun workshop that will connect you with likeminded vegan entrepreneurs.
All businesses are fraught with risk and uncertainty, especially in the early stages of development. In this workshop, you'll create your own Business Model Canvas. The canvas gives us a way of structuring and making sense of our ideas and then validating whether they'll work in the real world. It is designed to be used with modern lean startup methods as the fastest, lowest risk way to develop a new business or expand an existing one.

After this workshop, you will be in a position to:

Validate

Start validating your ideas now, in the real world.
Prioritize

Know what to do next to develop your vegan business.
Message

Developing compelling messaging to both your customers (marketing) and potential investors or funders.
GUEST SPEAKER
We are excited to welcome Katarina Van Derham of VIVA GLAM MAGAZINE as our guest speaker for Kickstart Your Vegan Business in Los Angeles!
Katarina is a successful model, actress, entrepreneur and philanthropist. Katarina's experience in the entertainment industry led her to create the lifestyle magazine VIVA GLAM in 2012.
As the CEO and creative director she oversees all aspects from original content, fashion campaigns and bringing her readers information to make conscious decisions about their lifestyles. Her passion for ethical living led her to launch a cruelty free beauty brand called Glamour Garden , which is inspired by her European heritage. Having been a vegan for 23 years, she is a strong advocate for a vegan lifestyle and hopes to positively impact the world on a grand scale.
COURSE STRUCTURE
This is a 5-hour, hands-on, highly interactive workshop. You will leave with the first draft of your Business Model Canvas. You will also get the benefit of learning from other vegan entrepreneurs through group discussions.
LOGISTICS
The workshop is in the PETA office in Echo Park neighborhood of Los Angeles. It will take place in the Pam Anderson conference room.
SWEET TREATS
We're excited to share that we'll have complimentary sweet treats for all attendees from our friend Lexi at Sweet and Soulful Chef. Her desserts are all vegan, gluten-free and delicious!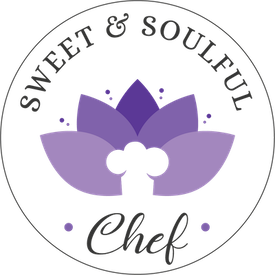 TESTIMONIALS
"This workshop helped me put my idea on paper. The value proposition allowed me to visualize not only the business but also the customer I want to serve."
"Awesome experience! Eye-opening!"
"Thanks for the critique with kindness."

PETA BUSINESS FRIENDS
Next Leap is a proud member of the PETA Business Friends program. We thank PETA for hosting us and for their incredible support of the vegan business community!