Description
Innovation inside of large companies is a tough challenge. This workshop gives participants the playbook to build a sustainable innovation ecosystem that generates a pipeline of strategically aligned, high-value products.
While deploying Design thinking, Lean Startup and various forms of Agile development for product and delivery teams is a necessary step, it is not sufficient when corporate leaders continue to rely on legacy behaviors and a traditional mindset. Far too often companies end up with little more than Innovation theater where ideas emerge but are shut down by traditional thinking and where Intrapreneurs are initially encouraged but quickly punished for taking risks or early failures. What we have observed in numerous companies is that for real change to take hold, for a meaningful innovation pipeline to emerge and for real growth to occur, a true innovation ecosystem is required covering everything from your innovation strategy, how you manage innovation projects and how your teams deploy best practice to identify and execute their innovation concepts.
Sojna Kresojevic and Jonathan Bertfield have worked with multiple companies building their innovation capacity and driving company-wide transformations. Sonja led the team at Pearson that designed and delivered an award-winning Lean Enterprise transformation at Pearson and is the co-author of Lean Product Lifecycle, a playbook on building innovation ecosystems. Sonja and Jonathan are also co-authors of the upcoming Case for Change - Unpacking Lean Enterprise Transformations from Sense and Respond Press. This workshop brings together their collective expertise in managing innovation to help teams kickstart their innovation engines.
What you will learn:
This workshop offers an intensive, practical and direct approach to help innovation leaders who are developing their first Innovation program pilot or those needing a course- correction for an existing program. Our goals in this workshop are to help attendees:
Map out a path to shift the mindset their organization and set up a sustainable approach to building innovation capacity
Ensure their innovation teams are set up to solve real business problems;
Manage ideas through the lifecycle by making data-driven decisions;
Build an Entrepreneurial mindset in the organization and use the learnings from their early innovation programs to scale beyond their team;
Manage, upskill and support their teams through periods of intense change as they help drive fundamental change in their organization.


Who Should attend:
Innovation program leaders

Chief Innovation officers and their teams

Managers of Innovation incubators inside large Orgs

HR leaders at companies running innovation programs

Transformation program leaders


Agenda:
The workshop will be a fast-paced, highly interactive mix of presentation, discussion and active participation using templates, canvases and real examples. This will be a lecture free zone. We will be sharing our stories from the trenches and will be pushing you to share your stories and goals in a safe space. This workshop will deliver highly focused, actionable outcomes and that will require your full engagement.
Breaking down the context of Innovation

Connecting Corporate strategy to Innovation Strategy

Understanding what we measure and how we measure it

Documenting and Evaluating ideas at the beginning of the funnel

Moving Innovation projects through their lifecycle -

Hypothesis-driven experiments and customer validation

Balance of Feasibility-Viability-Desirability

Pilot programs versus MVP's

Decision Making and Innovation Accounting

Making decisions - who, why and how

Building the Intrapreneurial mindset

Absorbing Failure, Managing success, and Continuous learning

Integration with the core business

Running innovation Teams

Team set up, Training and coaching

Behaviors, incentives, and mindfulness

Communications and interaction with the wider organization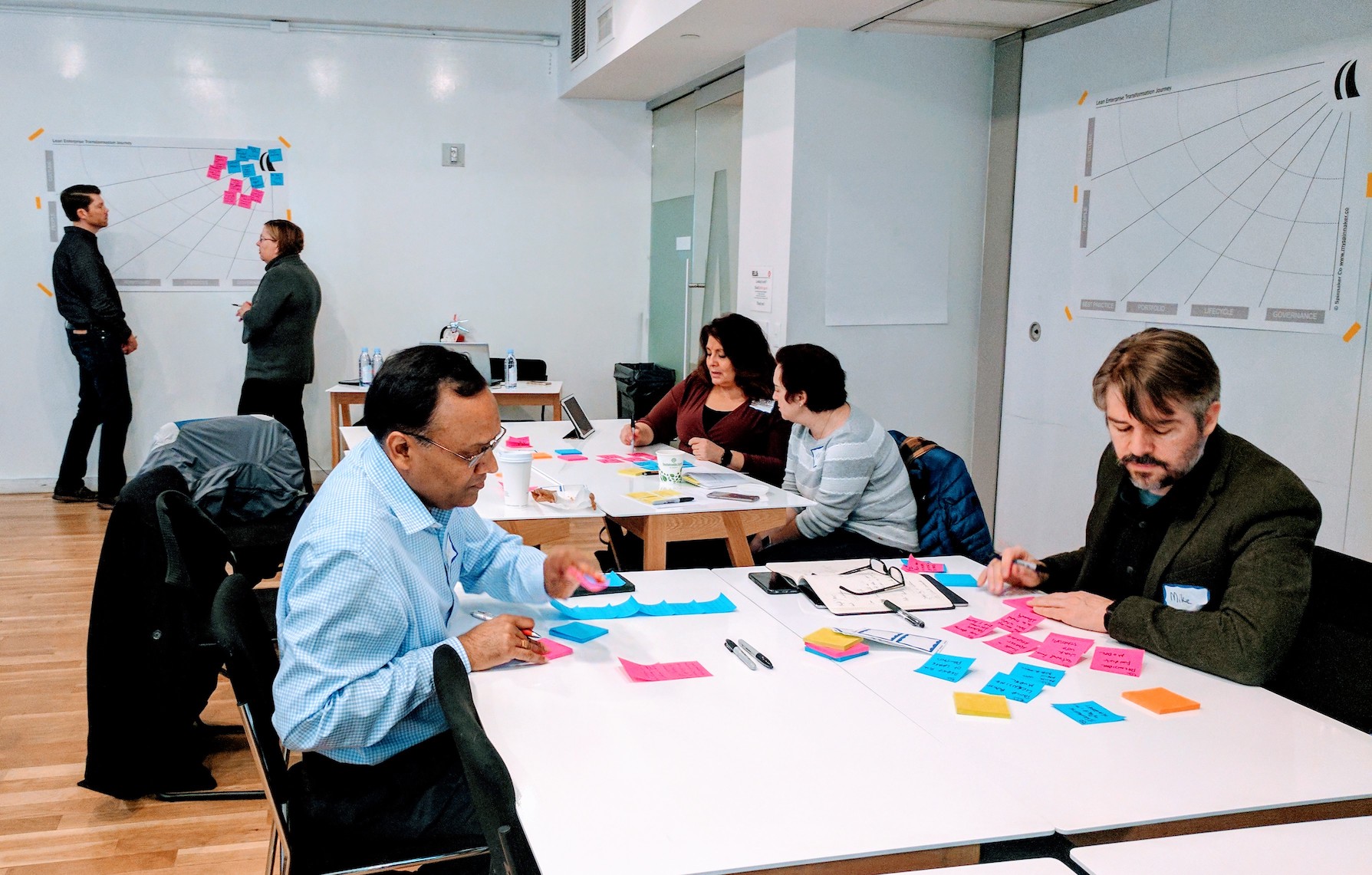 Which companies have attended this workshop and what are they saying about it?

"This was powerful stuff. I came away with a strong appreciation of the challenge my company faces as it transforms its culture and practice, as well as the strategies we need to employ to be successful. Hearing about success and failures at large, global companies like ours was tremendously valuable. I started using the framework provided day 1 back on the job."
-Mike Merrill, Senior Director for New Product ETS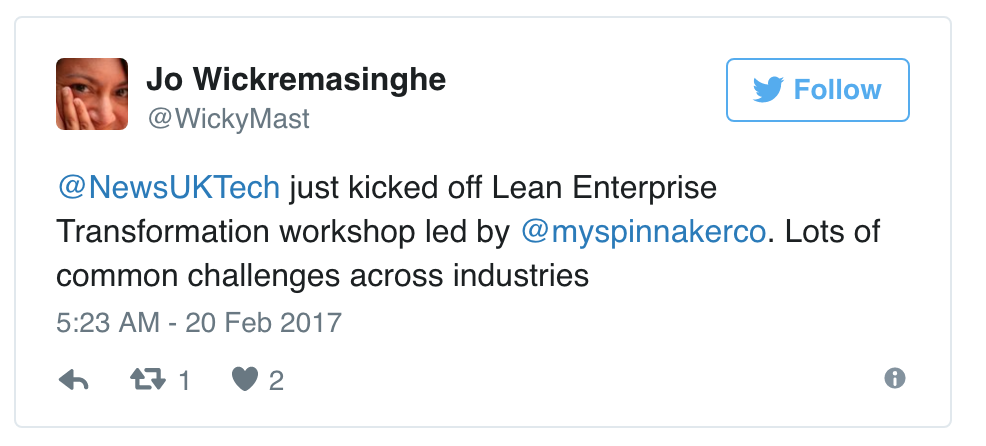 ---




Questions?
If you have questions about the workshop content, ticketing or logistics, drop us a note at info@myspinnaker.co
Spinnaker team:
Sonja Kresojevic is a co-founder of Spinnaker and a senior executive with 20 years of global experience building products and driving agile and lean transformation for companies in the media, publishing and education sectors. She is a passionate innovation strategist that understands what it takes to bring Lean Startup and Agile into the enterprise. Most recently an SVP in the Chief Product Office at Pearson, leading the implementation of the Global Product Lifecycle, award-winning innovation program focused on transforming product portfolio investment management and delivering a faster and more entrepreneurial focused organization.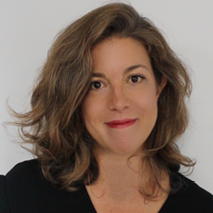 Jonathan Bertfield is a co-founder of Spinnaker, Senior Faculty member at Lean Startup Co and an Instructor on General Assembly's Enterprise team. He is a mentor at Google's Lean Launchpad Accelerator and New York University's Stern Business School annual Business Plan Competition. He has been leading product teams at large enterprises and startups for over two decades in a career spanning the UK, Israel, Silicon Valley and New York at companies such as Scholastic, Business Insider and Sesame Workshop. His consulting clients include Pearson, US Dept. of Defense, Merck, Vanguard, Legal Zoom, Marriot, Axa, USAA, K12, Citibank, News Corp, and The Associated Press.