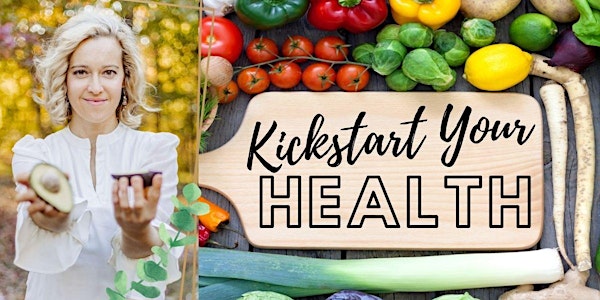 Kickstart Your Health. Power of Food For A Healthy Weight Management.
Based on Physician's Committee award-winning Food for Life program and brought to you by Anastasia Strokova, board-certified health coach.
About this event
Based on Physicians' Committee for Responsible Medicine (PCRM) award-winning Food for Life program, Silver Lining Clinic is delighted to bring valuable, lifesaving nutrition information to the Northwest Arkansas community. Join Food for Life educator and National Board Certified Health and Wellness Coach Anastasia Strokova in exploring how a diet rich in vegetables, fruits, grains, and legumes can enhance your health and support your wellness goals. Learn the latest nutrition information, enjoy cooking demonstrations, and taste delicious dishes. Each class is limited to 15 people only to create a healthy and safe learning experiencve, so do not delay your registration.
Additional info: Food for Life: Kickstart Your Health class series will allow attendees to discover the world of health through general topics ranging from digestion to blood pressure. Results are likely to be immediate and impressive! This is 3-class series based on the Physicians Committee successful 21-Day Vegan Kickstart program. The Kickstart is about losing weight, maintaining a healthy weight, or simply embracing an overall healthful diet. For some people, it's the first time for learning the idea of not restricting amounts of foods but rather choosing the right foods for losing weight and staying healthy. In addition, there are benefits of lower cholesterol, better diabetes control, and lower blood pressure, as well as improvements in energy and mood.