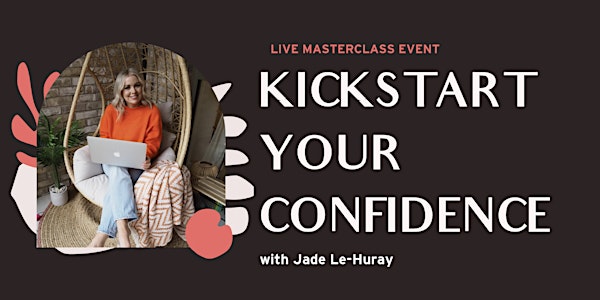 Kickstart Your Confidence for 2023
ARE YOU READY TO KICKSTART YOUR CONFIDENCE FOR 2023? This free workshop will help you quiet your inner-critic & become fiercely brave.
About this event
This masterclass is for you if you're wanting to stop listening to that critical voice inside your head, become fiercely brave in your inner self, and level up your self-belief & confidence. Get ready to step into the new year with a new, more confident outlook!
This workshop will be hosted by Jade Le-Huray. Jade is a life coach & educator who empowers women to build up their self-worth so that they can become truly confident & live an authentically free life.
Jade has lived the experience of turning her pain into her power, and with that comes a life of wisdom that she's gained, along with self-compassion and self-growth. This journey has led her to now teach others to do exactly the same.
Jade's approach is being real, relatable and always unfiltered. Sharing only what is authentic, with transparency and vulnerability which are her superpowers.