Description
Kickstart your Business Marketing and Social Media! This intensive one-day private coaching session will give you the tools you need to help grow your business and be successful on social media.
To ensure your success, by registering for this masterclass, you will also receive four weekly follow-up marketing coaching sessions within 30 days of the class.

This is a small group coaching and training session, so we will be talking about your business and specifics about what will work for you. The class is limited to 4 people, so everyone should get plenty of individual attention.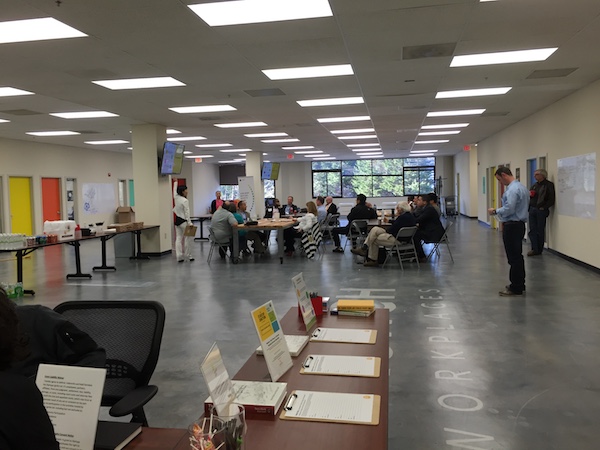 Pictured above is a group event at another venue. Talking Stick will be more comfortable with nicer resort accommodations.

Schedule:
Hour 1 - Introductions and Getting to Know Your Business. Let's find out what's working, and what's not working. I will work with you to determine the best sales funnel to use for your business. I will recommend tools that should help you maximize your communication, automation, and internet security.
Hour 2 - Landing Pages - Learn how to create your very own landing page! You will receive my checking of what makes a successful landing page and we will customize to match your style. Let's add bells and whistles to optimize the effectiveness.
Hour 3 - Social Media - Overview of the Social Media Platforms and my recommendations on the ones you should use for your business. We will create and/or optimize social media profiles, and learn the benefits and what you can do to get the most from each profile.
Hour 4 - Content - Learn what you should and should NOT be posting on your social media profiles. Learn how to blog the RIGHT way (98% of businesses do this wrong), how to create viral content quickly and how to share your content.
Lunch Hour - Before our brains explode, grab some lunch... on me! Play some slots, give the dealer your money and take some selfies to post while you start to get Insta-Famous!
Hour 5 - My secret set of Social Media Tools - I've wasted THOUSANDS of dollars evaluating and trying nearly every popular, enterprise and starter social media platform available. This list is too valuable to publish and will only be available to students in my masterclass. We will register for the tools, and hook up everything you need to automate and maximize your marketing efforts.
Hour 6 - Facebook Ads - 80% of people fail to place cost effective ads even after months and thousands of dollars of marketing spend. After placing 8,000 ads myself and managing millions of dollars in marketing spend, you will learn my secrets to figuring out where to start with your Facebook Ads and how to measure success and make improvements.
Hour 7 - YouTube - We all know a picture is worth a thousand words. Did you know a spoken word on YouTube Video is worth a thousand blogged words! We will set up your YouTube Channel (and Google+), add profile art, record our first video (don't worry... you won't have to be in it) and have your customers watch you instead of kitten videos.
Hour 8 - Webinars / LiveStream - The "Formula" to attract people to your webinar, how to remind them to attend, how to get people to take action at the end of your webinar. Want to join the latest trend? Instead of a webinar, let's Livestream!

Extra Hour - Did I miss anything? Don't worry, this is YOUR class and I will make sure your specific needs are addressed.
Other Good Stuff:
I will provide healthy drinks and snacks for the class.
Are you flexible? Of course, the hours listed above works well for my "typical" class. I will expand on a topic as long as people in the class are interested. I will focus on topics which will pertain to most of the people in the class. Any specific topics can be addressed in our follow-up coaching sessions.
If you are out of the area, I also offer video coaching or on-location training.

I have been teaching computers for 20 years! Contact me if you want a custom class for you or your company.
FAQs
What should I bring to the event?
Bring your laptop, cell phone, all your passwords for your websites and social media and your credit card to signup for new marketing tools that you may need.
Are there ID or minimum age requirements to enter the event?
There is no minimum age to attend the class, however, the normal rules apply for visiting the gambling area of the casino.
What are my transportation/parking options for getting to and from the event?
Free self-parking is available at the resort and well as valet parking. If transportation is an issue, please contact me. If there is a strong need to move the event, I will do my best to coordinate with the other students which have registered.
How can I contact the organizer with any questions?
You can contact me on https://aaronjay.com
What's the refund policy?
You may get a full refund if you cancel 24 hours before the event. If you need to cancel for an emergency, we can reschedule the class.