Description
KICKSTART 2019 – Turning New Years resolutions into goals
FRIDAY JANUARY 4th & SATURDAY JANUARY 5th - 2019
2 workshops on offer (+ a kickstart new-year optional Yoga class)
(scroll down for packages available)


* FINANCIAL FREEDOM WORKSHOP *
FRIDAY JAN. 4th - 19:00 - 21:00 *
"Money is a good servant, but a bad master" - Sir Francis Bacon
Money and finances are topics that have the power to provoke extreme human emotions.
How does it make you feel when these words come up:
* bank statements * taxes * bills * mortgage * loans * credit * overdraft * salary increase * income * bonus *
In this workshop, we want to have a look behind the scenes of the money cabaret.
You will:
get the knowledge what financial stability, financial safety and financial freedom means,
experience the mindset of billionaires, how they believe in money and attract it,
do exercises to find your personal financial freedom number,
receive powerful strategies and tools how you can master the money game
actively make the first steps in the workshop towards your financial freedom.
My personal goal is serving you to master the money game and become financially free, so you can focus on things that really matter to you. In this workshop I will provide the tools and mindset I have learnt from successful, wealthy people. With the financial strategies in mind and focus, I will help you integrate these consciously into your emotional and mental sheaths.
The intention behind MY financial freedom goal was not needing to work for money anymore but neither was it to retire young. My goal was to be able to serve even more – My ideal was to serve people from a place that didn't require a primary need for their money.
"The best investment you can make is in yourself." - Warren Buffett
* TURNING YOUR RESOLUTIONS INTO GOALS FOR 2019 WORKSHOP *
SATURDAY JAN. 5th - 10:00 - 16:00 * (with a break from 12:00-14:00)
Alice: "Would you tell me, please, which way I ought to go from here?"
The Cheshire Cat: "That depends a good deal on where you want to get to."
Alice: "I don't much care where."
The Cheshire Cat: "Then it doesn'tmuch matter which way you go."
(From Disney's Alice in Wonderland)
The old year draws to a close. Did you have resolutions for 2018? How many of them did you accomplish? What are your goals for the New Year 2019? It is essential to phrase resolutions and goals effectively to successfully accomplish them. Moreover you get effective systems in place to check-in with those goals on a regular basis to keep moving the needle.
HOW DO WE WORK?
This workshop is a practical coaching workshop enabling you to make the best out of the New Year. You will receive a mix of:
Research findings on psychology of perceptions and neurobiology,
Coaching tools from highly successful people,
Written exercises to provide guidance for the conscious mind,
Guided meditation to overcome obstacles in your sub consciousness and
Interactive and group work to learn from each other.
WHY SHOULD I ATTEND THIS WORKSHOP?
In this workshop you get insights:
how to define goals in a brain-compatible way and accomplish them with pure enthusiasm,
how to find subconscious triggers that pull you towards the goals instead of exhaustingly pushing yourself to make it happen,
how to overcome obstacles on the road to accomplishment.
How successful are you in accomplishing your goals? How do you handle obstacles? And what could help you make 2019 the year in which you turn the unreal into real? Every time we conduct workshops we are fascinated at how effective these tools are and astonished at how rarely they are actually applied in daily life.
* If you are interested in new approaches, if you want to be in the driver seat of your life and if you're curious to about having new experiences – join us!
* If you are considering coming to Portugal on retreat with us (25-31 May 2019) and you want to meet the Daniel : the coach, this is a good opportunity to get a feel for his breakthrough work.

Alice and her courage to dive into Wonderland is the blueprint of the workshop – in many ways.
Looking forward to seeing and meeting you soon.
Daniel and Nadine from the BE ocean team
BE hungry. BE foolish. BE ocean.
WHERE:
YOGATTIC studio : 314, chemin de mussel, 01630 Sergy, France
PROGRAMME:
FRIDAY 4th JANUARY 2019 * 19:00 - 21:00 * : Financial Freedom Workshop
SATURDAY 5th JANUARY 2019 * 10:00 - 12:00 * : From New Years resolutions to goals for an outstanding 2019 (part 1)
(YOGA: 12:00 - 13:00) optional attendance
lunch break 13:00 - 14:00 (with Yoga) - (bring your onw pic-nic)
lunch break 12:00 - 14:00 (without Yoga) (bring your onw pic-nic)
SATURDAY 5th JANUARY 2019 * 14:00-16:00 * : From New Years resolutions to goals for an outstanding 2019 (part 2)
PRICES & PACKAGES:
PACK 1:

FINANCIAL FREEDOM 2hrs: €32.50

PACK 2:

GOALS - 4hrs - : €64

PACK 3:

YOGA - 1hrs -: €16

PACK 4: FINANCIAL FREEDOM + GOALS (NO YOGA) - 6hrs -: €85

PACK 5:

GOALS + YOGA - 5hrs - : €73

PACK 6: FULL PACKAGE - 7hrs - (best value!): €95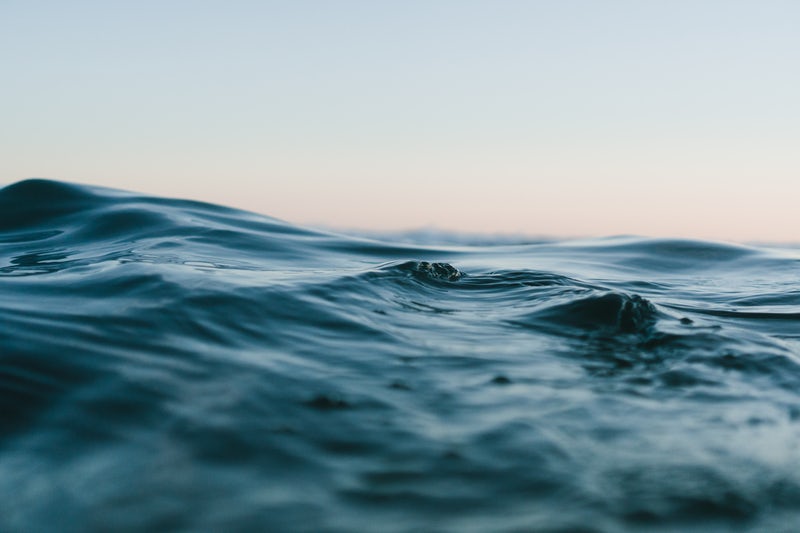 If you want to know a little more about Daniel Kuom....
… I am the founder of BE ocean, headquartered in Berlin and I wear multiple hats: as a business SAP consultant, life coach, Coach Trainer and yoga teacher.
I am fascinated to serve people in personal and professional development, so they are enabled to live a life on their terms. This fascination goes back a long way, already as a child I was hungry for answers on the big questions in life.
Coaching helped me to find nourishing answers, to understand my inner world and use my triggers to bring my health to another level, to work and train with people all over the world and to become financially free.
So I serve at BE ocean everyone who trusts in our knowledge, fulfills our corporate ethic rules and is keen to grow. This ranges from individuals to celebrities, from musicians to medical doctors, from entrepreneurs to big corporations. To name some I served: Société Générale, Morgan Stanley, SAP, Deutsche Bank and Bank of America.
Besides making people and organizations successful, the yoga path helped me to become more conscious about my physical body and my spiritual life. Yoga enriches the coaching techniques and enables me to offer holistic tools both from the Western and the Far-Eastern traditions.
I look forward to meeting you in person and am sincerely interested in how I can serve you to make a difference in your life!
Yours Truly ,
Daniel