Description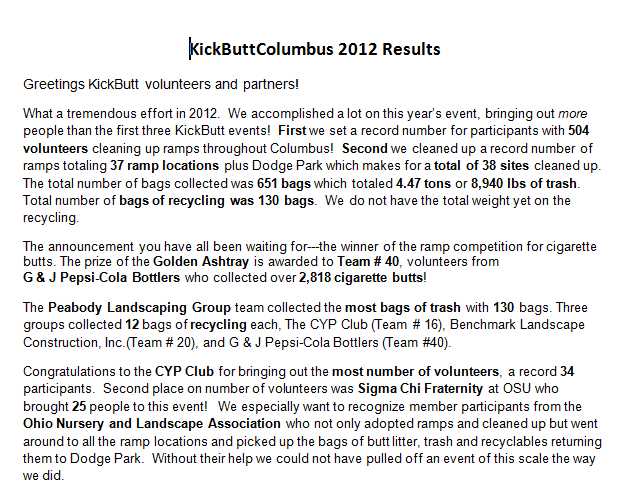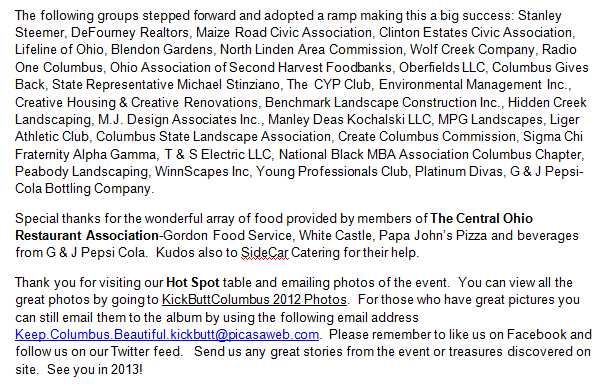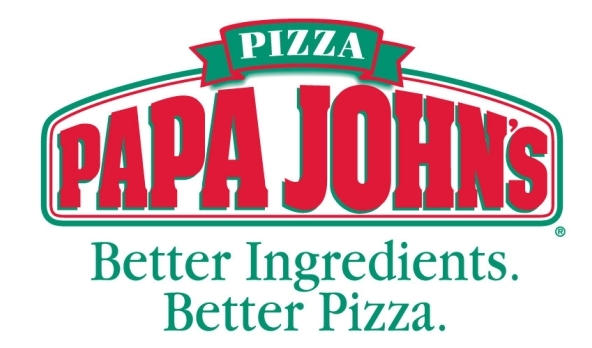 Making a quality pizza using Better Ingredients has been the foundation of Papa John's Pizza in central Ohio for over 20 years. KickButtColumbus is proud to announce local CORA member Papa John's Pizza will host a post KickButt Pizza party for YOU our hard working volunteers! Thank you Papa John's!
This is a free event
Welcome to KickButtColumbus!
the 2012 Sponsors are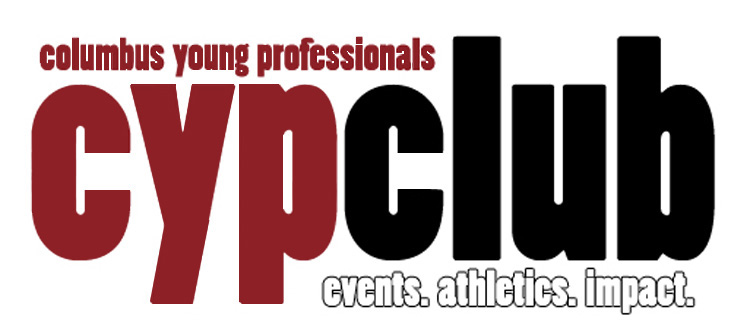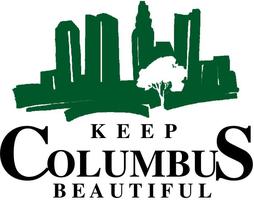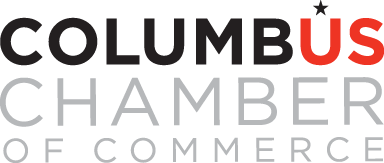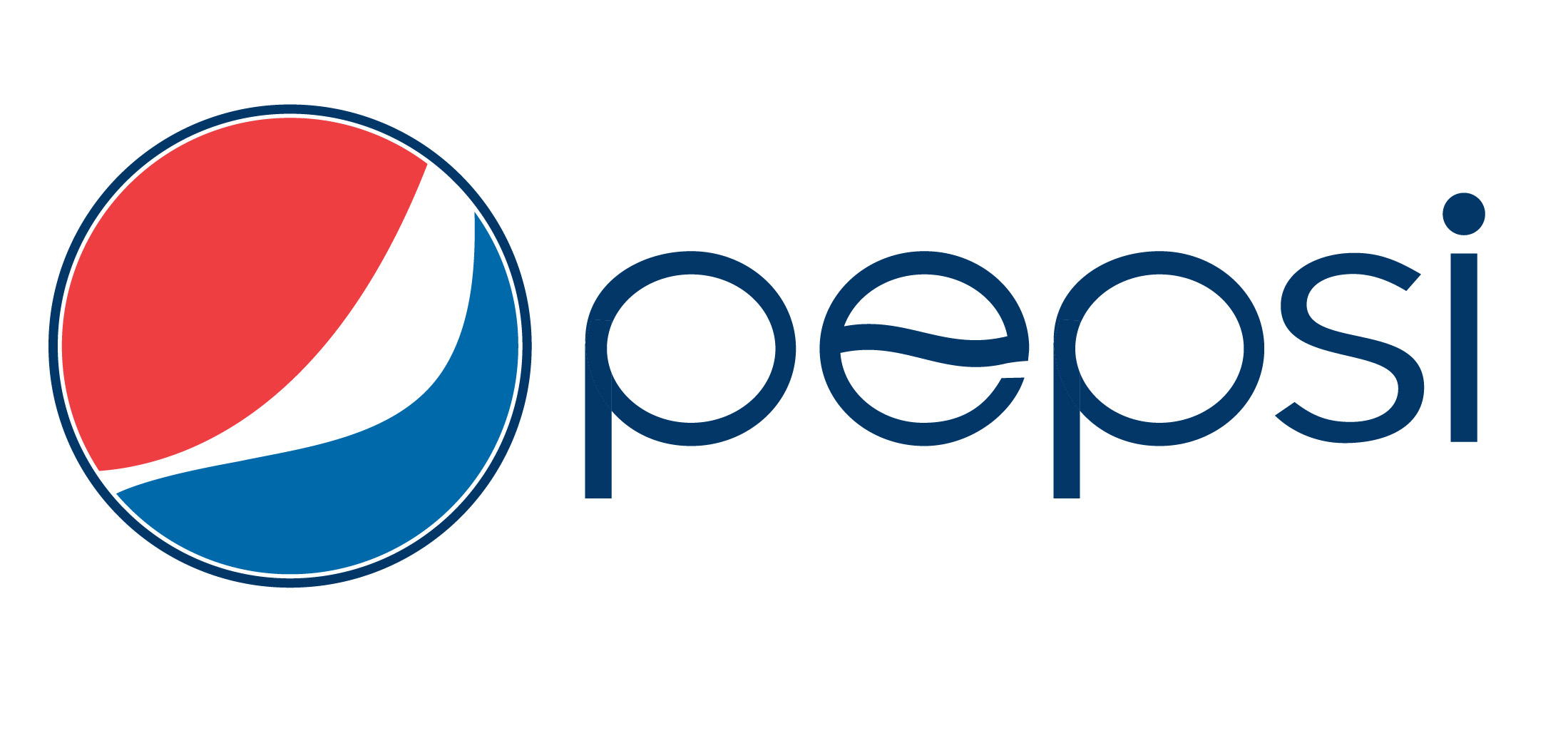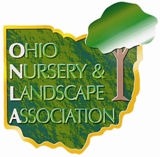 Please help give back to the community in which you live, work and play! Join Keep Columbus Beautiful and partners for a neighborhood highway ramp cleanup on Saturday, March 31, 8:30am-2:00pm!
Our primary goal will be to clean all the litter from adopted ramp areas and remove all the cigarette butts. We are proud to say that all collected butts will be provided to InnovaGreen Systems Inc the industry leader in recycling cigarette litter.
All participants will meet at Dodge Park at 8:30am the day of the clean up, where volunteers will gather to meet, eat, greet, and form their team assignments. After a brief warm up and greeting, teams will travel to their assigned ramp location and conduct their cleanup.
We are looking for Team Leaders, General Volunteers, and groups who wish to adopt a ramp site.
Team Leaders will be responsible for executing the cleanup of the ramp site and for finding team participants. Responsibilities include: providing teams their equipment, review of safety guidelines, gathering data and communication with launch site personnel. Team Leaders are required to arrive at Dodge Park by 8AM for an important briefing.
Adopting A Ramp Site- All GROUP participants must select a ramp to adopt. Please view available ramp sites by going to the KickButtColumbus 2012 site document found here. Note: This document will be updated weekly until all site locations have been adopted out. Once your group has selected a site, please e-mail reseed@columbus.gov or phone Bob Seed at 645-8047 to confirm your ramp site selection.
General Volunteers- if you live near one of the ramp interchanges listed on the site document below and would like to join the adopting group at that ramp, please sign up now and select the location you're interested in. If your selection on the "drop down menu" is marked N/A meaning the site is filled, please inform KCB at 645-2421 and see what your options are.
Please help us by spreading the word! Download a brochure about the event and share with your friends and even come as a team. We encourage you to link to your Facebook or Twitter page. Who should you recruit?
Family

Friends

Employees

Fraternities, Sororities, student organizations

B

lockwatches, Civic Groups, and non-profit memberships

Churches
This event is open to the public. Participants must be 12 years or older. If you do not have a team affiliation or a site preference we will assign you to a team.

All Team Leaders are required to view the safety video below. All supplies including trash bags, safety vests, pick-up sticks, site maps, liability forms, safety instructions and details on where trash bags will be collected shall be provided by Keep Columbus Beautiful.
The Golden Ashtray award will be awarded at the end of the event. And there will be a cookout between 1-2PM for event participants.
Sign up today and join us for the fun!
Please view the above safety video
You may share your great photos of the day by uploading them at the KickButtColumbus Facebook page found here Kickbutt Facebook link.