Description
Let's workshop your social media challenges!
You can find a detailed schedule here: http://kickassatsocialmedia.com/schedule/
We'll work with you so you'll create the following before you leave:
A goal
An idea of brand
A profile for any/all of your social media
Content for any/all of your social media
A schedule
Images
You'll also leave knowing:
The differences in each social media

How to get conversions
How to track analytics
A detailed schedule will be out soon!
Here's an outline:
Panel on Branding
Workshop on Twitter
Workshop on Instagram
Lunch (Included)
Workshop on Facebook
Workshop on Blogs

Workshop on Vlogs and Youtube
Workshop on Snapchat
Interactive Q&A
Our speakers are social media black belts who are saving the world with one social media post at a time and are coming together to train you on how to kick ass on social media greatness!

Julia Olivas: Punches her way through social media and was the social media strategist behind startups like Sunport, ONUSBlue, and FreeRange. She's been involved in the startup community for three years, including hosting and attending events, fundraising, business development, and digital marketing. Julia has helped numerous projects throughout New Mexico grow and become leaders in their field. Her efforts helped lead New Mexico's most successful technology Kickstarter campaign with SunPort by Plug.Solar.

Kristyn Fox: Strikes at the heart of social media. Kristyn Fox is a digital marketing consultant based in Albuquerque. She has a passion for creating social media content and engaging with business owners to improve their online presence. When not being active on social media, she is often found having a beer at a local brewery. You can find more about her and her company, Outfox Digital, on her website: www.outfoxdigital.com
Sonja Dewing: Leads a flying kick to content. A Technical Writer with a penchant for social media, including quite a following on Instagram and her travel blog. She leveraged social media for a successful book promotion campaign, as well as successful crowdfunding campaigns for her clients. Happy to use her knowledge for the power of good, she teaches business writing at the University of New Mexico's Continuing Education department and is a mentor for businesses during Catalyst Week. You can find more information at www.sonjadewing.com.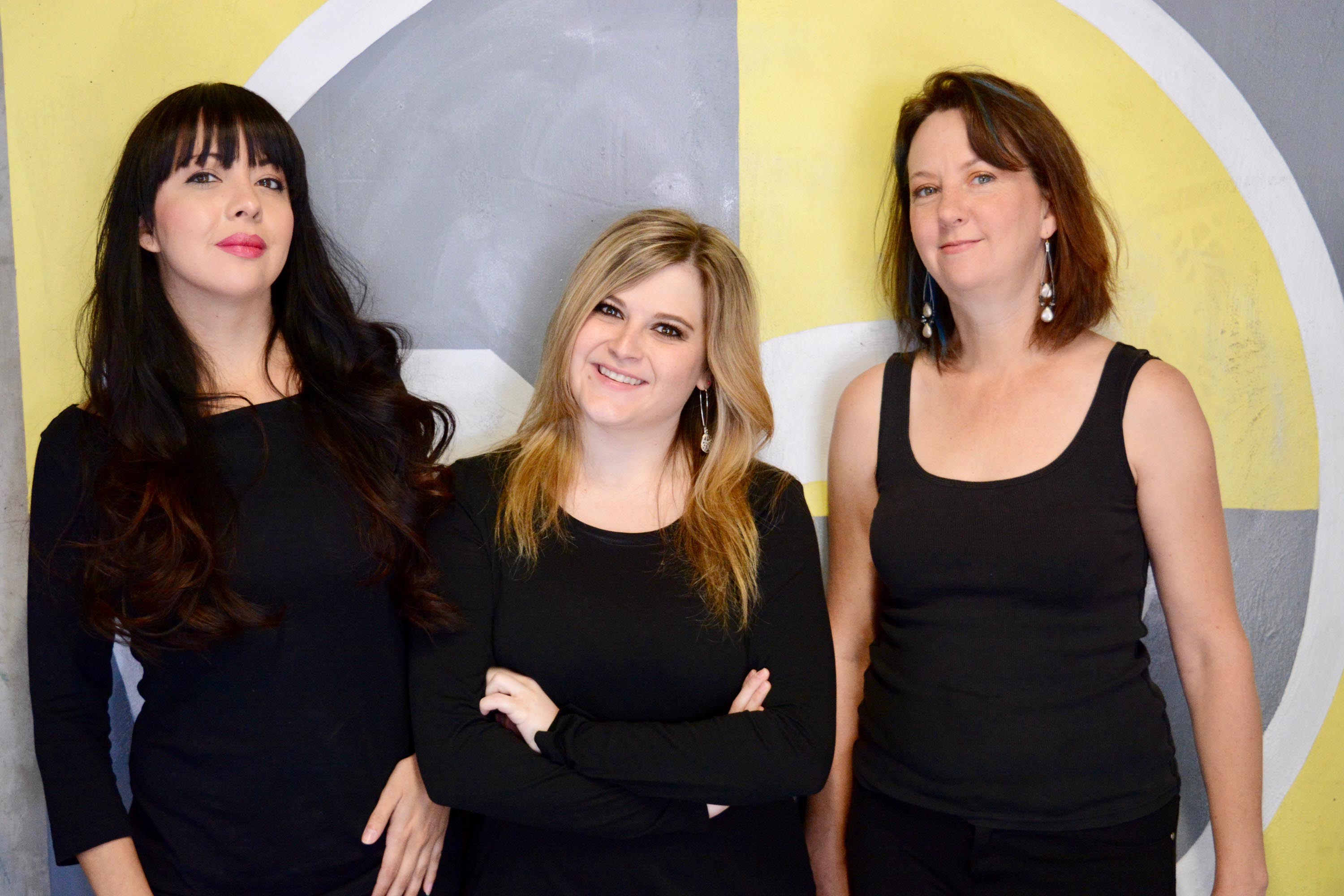 Plus, Revere Social will be bringing their expertise on Facebook!
In addition, you'll get some free templates and information:
Free schedule you can use for your social media planning
A resource list of all our favorite apps, websites, free images and all our other helpful secrets!
Tickets at the early bird price of $150 will only be available up to June 30, after that, all tickets will be $199. (There are only 100 spots available for this event - so get your ticket before they sell out!)
Already bought your tickets? Don't forget to bring your smartphone and/or laptop with you to the event. We'll be working it!