Description
As the saying goes, "the only constant in life is change".
Are you feeling overwhelmed now that 2018 has come to an end?
Are you pessimistic about the new year ahead?
Was 2018 an eventful year of changes that preoccupied you with finding solutions to manage your life, career, finance, health or relationships?
Actually, what excites us about any new year is that we really have no clue about what is ahead of us…the pleasant surprises, the new opportunities to have more money, better health or fulfilling relationship.
Do you know HOW and WHEN to seize the OPPORTUNITIES coming your way in 2019?
Do you have the POTENTIAL to achieve the great SUCCESS in store for you in 2019?
This world is about CHANGE and is forever CHANGING.
NOW is the time for you to be the VICTOR of CHANGE instead of a victim!
Master the Art and Science of I Ching (Book of Changes).
Discover your latent talent and potential.
Realise all the possibilities in CHANGE and take advantage of the OPPORTUNITIES in 2019.
Be courageous to embrace CHANGE this year.
CHANGE!

CHOOSE a different path. CONCLUDE your search. CREATE your own future.
Start using I Ching to guide your life and career and/or business.

Start DISCOVERING yourself and believing the power within you to handle any challenges in life instead of believing in fortune tellings.

Start learning the SCIENTIFIC approach to dealing with life challenges instead of depending on supernatural powers such as religion or metaphysical teachings.

Start to gain ACCESS to your latent intuitive power to make decisions; this does not require any software or subscription App.
If you feel that there is something you have been seeking all your life but still cannot pin it down or do not know what it is;
If you have high hopes and expectations for 2019 and you want to know how you can make the most of it with one new skill you must acquire;
Then the time has come…the door is open for you.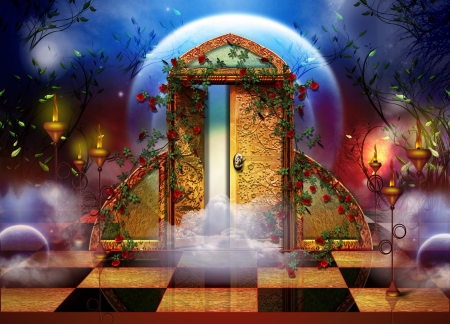 ---
Kick start 2019!
Acquire the wisdom of I Ching (Book of Changes) in 4 days of Master Class with Grant Wang.
There is NO upselling of any advanced modules or course during the duration of the Master Class.
The 4 day Master Class entails the following:
The nuggets of wisdom and advice in the 5000 year old I Ching (Book of Changes); Myths of forecasting and divination.
Application of the thinking models of the I Ching (Book of Changes) to plan the direction of your life and career.
The secrets behind the 64 hexagrams and how each one of them holds the key to unlock the mysteries of life.
Awakening your intuitive power with Plum Blossom Divination Method.
All you need to know about Feng Shui and how you can tap on the miraculous energies of the Universe with the correct and scientific methods.
Guidance on removing your worry and fear in life and allowing your health, relationship, career and wealth to reach greater heights.
The truth behind NUMEROLOGY.
Application of the Oriental and Western Dream Interpretation Method to interpret your subconscious mind and discover your innermost power.
---
CHANGE. CHOOSE. CONCLUDE. CREATE. MASTER CLASS
DATE: Friday, January 18 to Monday, January 21, 2019
TIME: 10 AM to 6 PM
VENUE: UBN Tower, off Jalan P. Ramlee
FEE: RM3900 (Only cash or bank transfer, credit card accepted via separate arrangement, please contact organiser for more info on +6011 1862 9328)
The Course will be conducted in Chinese with English translation.
During the 4-day course, you are welcome to ask questions using your own personal situation during the Q&A sessions.
Seats are limited. Register NOW to avoid disappointment!
COURSE FEE includes Certificate of Attendance, course materials, Facebook private group with Grant Wong for following up after the class ended.
ONLY 20 pax are accepted to ensure the highest quality of learning and interaction.*
Act NOW. Seats are limited, don't miss this golden opportunity to learn from an illuminating master, register NOW!
*The Organiser reserves the right to refuse entry to or to have expelled, temporarily or permanently, any Participant whose presence, conduct or behaviour threatens the image, peace or safety of the Event and/or of the other Participants and/or of the Organiser and/or the integrity of the Event.
---
About the Trainer :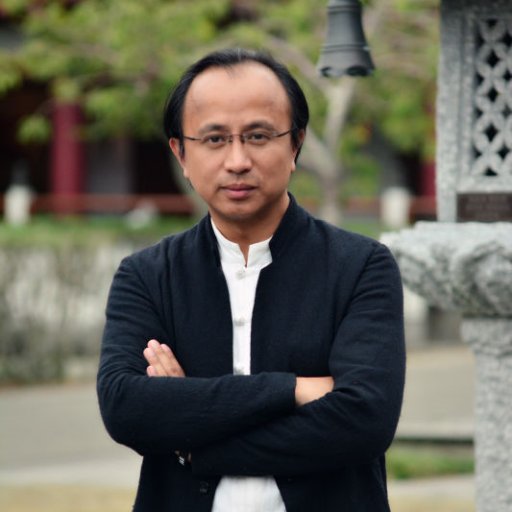 Grant Wang is an I Ching practitioner and advocate; he is also a qualified I Ching psychology counsellor, certified corporate coach, media columnist.
Born into a family that has been practicing I Ching for generations, Wang is a graduate of Beijing Normal University's School of Philosophy and Australia's Newcastle University Business School.
A long-term advocate and researcher of Confucianism, Buddhism, Taoism and Chinese culture, Wang has been appointed by CIICC, Ling Nan University College and other organizations to give talks on Zhou Yi(I Ching). Using practical and contemporary teaching methodology, he combines traditional Chinese culture with modern teaching and learning methods to create a series of "Comprehending Sinology" workshops that have gained nation wide acceptance and rave reviews. He has unique insights on Plum Blossom Divination Method and the psychology of Dream Interpretation and applies I Ching in psychology research to show that I Ching can be more than just for divination purposes.
Wang resides in Auckland, New Zealand and travels to Australia, Japan, South Korea and Malaysia to give talks on Sinology.
Link :