Description
~ Want to be empowered, held accountable in a close knit community of Kick Assters?
~ Want to be guided by a qualified and passionate coach without breaking the bank?

BE a part of Kick Ass Council Singapore to shift your momentum to the next sizzling gear.
Talk is cheap, time to Kick Ass.
Warrior up, see you in our sessions.
~~~~~~~~~~~~~~~~~~~~~~~~~~~~~~~

Commitment- 4 weekly 2hrs sessions
Energy Exchange - S$400 (Early bird special rate S$350)

AREAS OF FOCUS -
~ Week 1 LIVE! - DiSC Psychometric Profiling and Group Debrief

Gain deeper insights on how to use your natural inclinations and your natural way of being into the execution of your goals.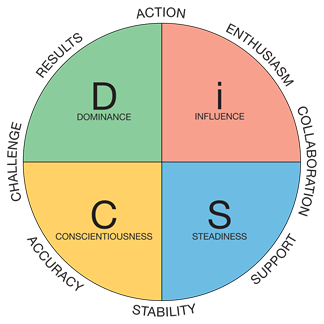 http://www.joyleng.com/joylight-38/
~ Week 2 LIVE! - Vision Board Magic Workshop
http://www.joyleng.com/kick-ass-11-vision-board-magic/
---

Homework before Week 3 LIVE! Session - Start on your online goal setting program, Let's Step!

http://joylight.teachable.com/p/let-s-step-goal-setting-program

~ Week 3 LIVE!-

---
DiSC - Vison Board Magic - Let's Step! (Join Up Dots)

Follow Up - Accountability
---

~Week 4 LIVE! - Wrapping up Kick Ass You
~~~~~~~~~~~~~~~~~~~~~~~~~~~~~~
MULTI-LAYERS COUNCIL SUPPORT -
1- Exclusive Private FB Group: Safe environment for you to support one another and stay connected and committed.

2- Accountability partner: Keep you on track, with the tasks you have pledged to complete for yourself.

3. Coach Support - Weekly materials to support and uphold you in your progress.
---

INCENTIVES -
1. Free access of my 7 Days Self Compassion Challenge (US$25)
2. Free access to online coaching program, Let's Step! Goal Setting Program (US$99).
3. Free access to Vision Board Magic Webinar (US$29)
4. Free access to True Alchemy Meditation Webinar (US$19)
5. Free personalised DiSC psychometric profiling report (US$49)
6. 1 private coaching session offer with me at half price, valid for one month after last Kick Ass Council session. (Usual $130p/hr)
FREE ACCESS TO POWER TOOLS WORTH US$450

DATES - AUGUST 15th, 22nd, 29th, SEPT 5th (7.30-9.30pm)

Council size - capped at 10pax for quality coaching, min. 4pax to start.

Let's get started!