Location
Sanford Consortium
2880 Torrey Pines Scenic Drive
San Diego, CA 92037
Please join us for the Annual KIBM Symposium on Innovative Research
About this event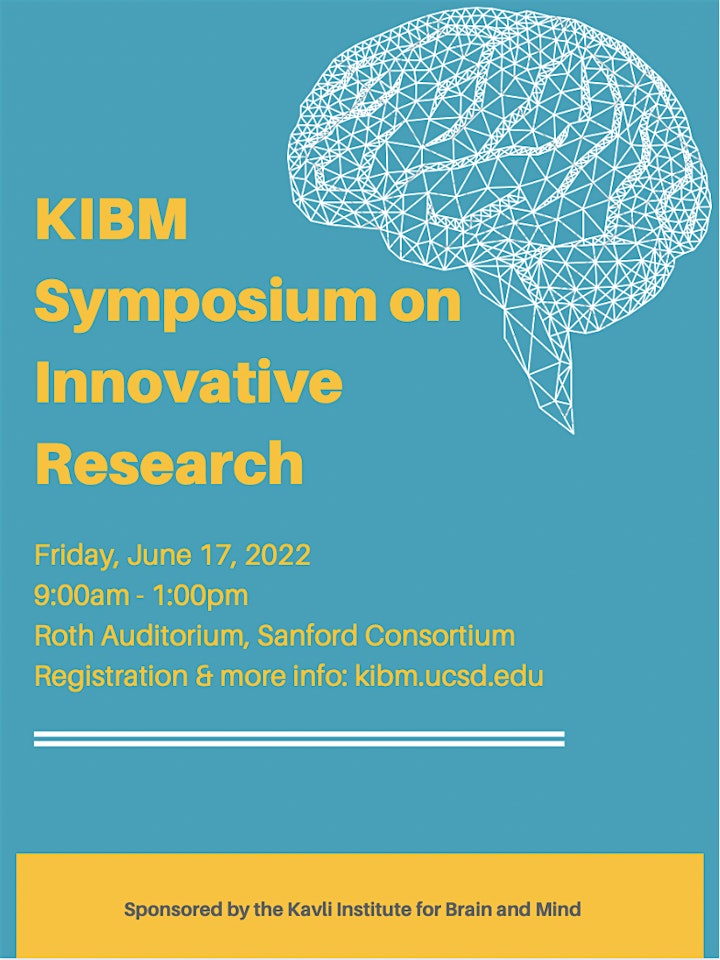 The KIBM Symposium on Innovative Research will be presented live, in person, at Sanford Consortium for Regenerative Medicine. There is no zoom/ virtual component to the event.
MASKS ARE REQUIRED at Sanford Consortium.
NOTE: the INC portion of the agenda is currently postponed until Fall 2022.
Lunch will be provided. Attendees are encouraged to travel to Sanford on foot from UCSD or Salk. There will be NO hosted event parking. Self-pay parking is available at Sanford for a fee, via the ParkMobile App (code 4741) or paystation onsite. KIBM is not liable for any parking costs or parking tickets. There is currently no UCSD shuttle service to Sanford Consortium due to the impact of the national commercial driver shortage.
Please have your digital ticket ready to check-in at the event. Please do not print out your Eventbrite paper ticket. In an effort to be eco-conscious, KIBM will not be collecting paper tickets. Check-in begins at 8:30am. Masks are required at Sanford Consortium.
Questions? Please contact Cyndi Meeves, cmeeves@ucsd.edu.
Sponsored by the Kavli Institute for Brain and Mind