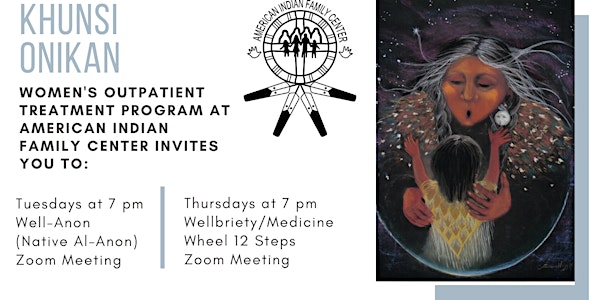 Khunsi Onikan Well-Anon (Native American Al-Anon) Meeting
Are you an American Indian woman who would like to learn more about a culturally-based, outpatient treatment program?
About this event
Khunsi Onikan Outpatient Treatment Program - (Grandmother's Arms)
We offer a community where you can find safety, confidentiality, healing and support in your recovery journey.Open to anyone wanting to learn to have healthy boundaries and healthy relationships with the other addicts/alcoholics in their lives.
No need to register in advance.
Join the meeting here: https://us02web.zoom.us/j/89255163167?pwd=VlI2ZlQzdnF3NmxxRytmSkVtMm14Zz09