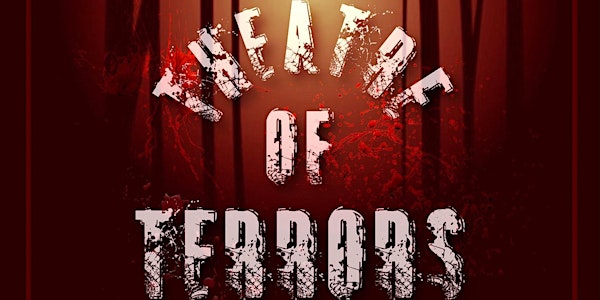 KHSPAC Presents: Theatre of Terrors
KHSPAC is proud to present their first ever haunted house attraction, "THEATRE OF TERRORS", at the Kaimuki High School Auditorium!
When and where
Location
Kaimuki High School Performing Arts Center 2705 Kaimuki Avenue Honolulu, HI 96816
About this event
It's October and Halloween is almost upon us! The "THEATRE OF TERRORS" is a full-scale maze with eight agonizing rooms of pure horror, sure to give you nightmares. When guests make their entrance, creatures will be lurking around every corner, waiting to give you a frightful, pulse-pounding experience!
Come take a tour and wander at your own risk to see if you can escape KHSPAC's "THEATRE OF TERRORS".
Theatre of Terrors is reccommended for visitors ages 12 and up.
IMPORTANT: Although these tickets are listed as "FREE" there is a payment required upon arrival. Please read everything!
🎃🎃🎃🎃🎃🎃🎃🎃🎃🎃🎃🎃🎃🎃🎃🎃🎃🎃
How it works
Your ticket on this website is a Reservation for a specific Time Slot. Each Time Slot is a 30 minute window in which we will be admitting groups. Please arrive at least 10-15 minutes before your Time Slot.
For instance, if you reserve tickets for 7pm, please arrive 6:45pm-6:50pm, and you will be admitted between 7pm-7:30pm.
If you do not arrive within your scheduled time, we will be able to accomodate you in a different Time Slot, but not until all ticket holders for that Time Slot have been admitted.
Last call for arrivals is 9:30pm. We cannot accept visitors on campus after 9:30pm.
COVID Screening upon arrival on campus:
All visitors* must undergo a temperature check and proof of vaccination with a Centers for Disease Control (CDC) issued card OR negative COVID test within 48 hours and an ID card. Those with symptoms of respiratory illness, such as fever, shortness of breath or cough, will not be allowed.
*Any public school student who shows their School ID does not have to show proof of vaccination or COVID test. School ID must be provided, no other form of ID will be accepted.
Masks must be worn at all times while on the Kaimuki High School campus (Halloween masks do not count as adequate protection).
Theatre Box Office Check In:
At the Box Office, we will confirm your Reservation Time and amount of tickets reserved.
Payment ($15 per ticket) will be accepted in the form of CASH or CHECK (sorry no credit cards). Checks may be written out to "KHSPAC."
Theatre of Terrors Experience:
Visitors will be invited into our theatre in groups of 5. If your group is larger than 5, we will assist you in splitting up.
Please be advised, use of strobe lighting and fog are incorporated in the Haunted House
If you are not feeling well, please do not attend. Your ticket can be cancelled via your EventBrite e-mail confirmation.