About this Event
August 23, 2019 | Khruangbin DJ Set 11pm-4am
Join us at The Ground at Space Miami for a special Friday evening DJ Set with Laura Lee and Mark Speer of Khruangbin as they share records dug for on their travels around the world. This is the selection too good to leave behind.
______________________________________________________________________________________________
Khruangbin is formed of Laura Lee on bass, Mark Speer on guitar, and Donald "DJ" Johnson on drums. The globetrotting Texan trio's sound is rooted in classic soul & RnB and informed by psychedelia, dub and music from around the world - all captured in widescreen and performed with impeccable style.
Whereas their 2015 debut album 'The Universe Smiles Upon You' was influenced by 60s and 70s Thai cassettes and compilations of southeast Asian pop, rock and funk, 2018's 'Con Todo El Mundo' hops east over India to take inspiration in similarly underdiscovered funk and soul sounds of the Middle-East, particularly from Iran. Laura Lee explains the album's title: "My grandpa would always ask me 'Como me quieres?' ('how much do you love me'?), and he'd only ever accept one response. 'Con todo el mundo' (With all the world)."
Khruangbin DJ sets reflect the bands passion for music from all around the globe, that keeps the dance floor moving.
______________________________________________________________________________________________
#TheGroundMiami #Khruangbin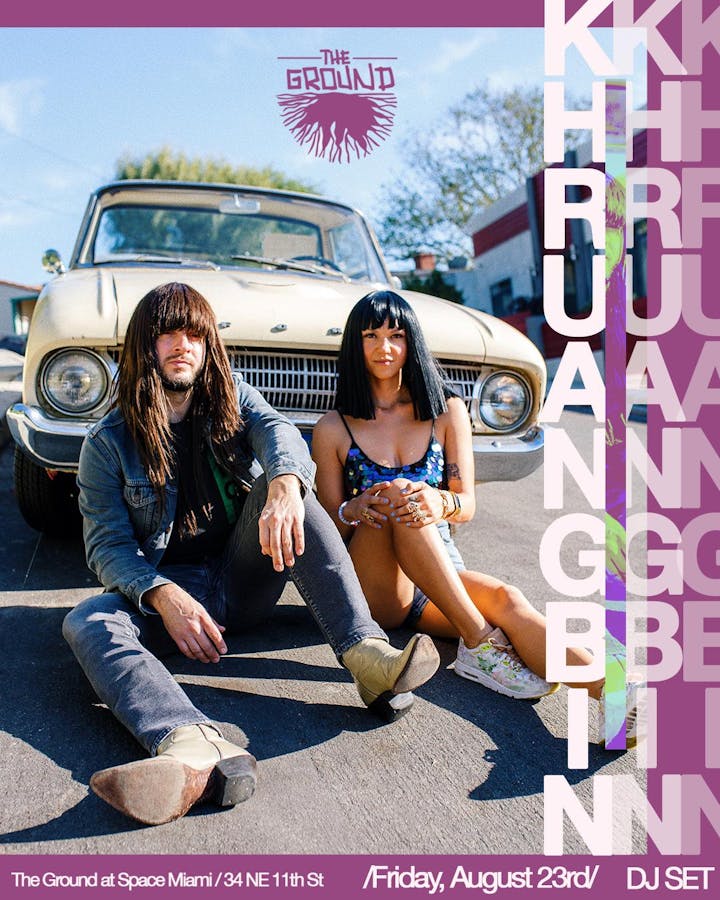 Performers
Date and Time
Location
Refund Policy