KGI & BPAT presents - CMC Regulatory Affairs and Quality in the Biopharmaceutical Industry August 28 - 30, 2017

Monday, August 28, 2017 at 9:00 AM

-

Wednesday, August 30, 2017 at 5:00 PM (PDT)
Event Details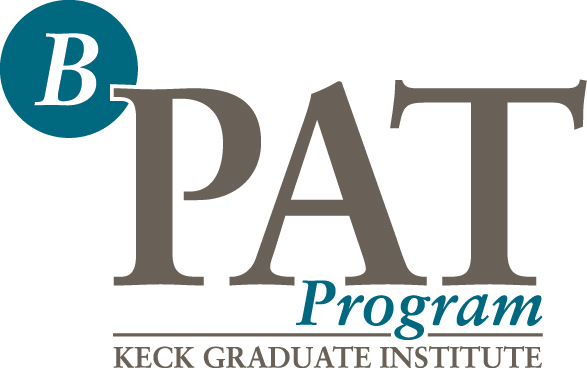 CMC Regulatory Affairs and
Quality Compliance in the Biopharmaceutical Industry
3-day Course for Industry Professionals
August 28 - 30, 2017

Keck Graduate Institute, Claremont, CA
Special Early Bird Pricing Now Available - just $2500/participant through August 1

The large scale production of therapeutic peptides, proteins and monoclonal antibodies (mAbs) and their use to treat many diseases, from diabetes to cancers and inflammatory diseases, have transformed the human healthcare in the past four decades. Large scale biologics production for human use is highly regulated by government agencies in the USA and abroad.
The growing importance of CMC Regulatory Affairs and Biologics Quality over the same period have transformed these areas into a unified and important discipline and KGI has been at the forefront of teaching and training programs in these areas for over a decade and this three-day intensive course is intended to provide participants with the basic knowledge of the regulatory guidelines involved in the development of a new product plan within the USA , EU, Japan, China and other major countries.  The course will also cover regulatory best practices and strategies for successful approval.
Course Overview & Topics
Introduction to pharmaceutical regulatory affairs and compliance.

Developing the submission documents - CTD and eCTD

Strategies for successful regulatory submissions, e.g. for mAbs in USA (BLA).

Regulatory expectation and Strategies for Biosimilars and Orphan drugs

New Drug Applications (NDA) and Abbreviated (ANDA) requirements for new drug and approval

Introduction laboratory and cGMP regulations that affect compliance QC

Understand how to effectively deal with laboratory deviations and OOS results

Process and Equipment qualification and validation

Preparing process and equipment for QC audits and inspections
Format
KGI's BPAT program (Bioprocessing Advanced Training) is a 3-day Intensive Training course which integrates lectures, and projects in a classroom setting with case studies and lab sessions to provide hands-on experience to participants.
Lead Coordinators and Instructors
Parviz Shamlou, PhD is the director of the BPAT courses for KGI. He has over 30 years of industry and academic experience in whole bioprocess design and development, will be leading the lectures on engineering design and modeling of freeze-thaw operations. He will be assisted by a distinguished team of industry experts and professionals to deliver this 3 day course.
VInce Anicetti   is the lead coordinator for this course.  As Executive Vice President, Quality and Compliance with Coherus Biosciences, Vince has over 35 years of biopharmaceutical industy and teaching experience in Quality Compliance and Regulatory Affairs, having a career in senior leadership roles with previous industry leaders such as Genentech, Genentech/Roche, and Boehringer-Ingelheim.

Who should apply?
KGI has designed this course for a broad range of skills and experiences. The course is intended for participants involved in new product development who need a basic knowledge of working within the regulatory framework for receiving approval for new biologics in the USA and abroad. The course will also will be beneficial to those who wish to update their knowledge and skills in these areas potentially as part of career development and/or change of job function
Location
The course will be held at Keck Graduate Institute School of Applied Life Sciences, 535 Watson Drive, Claremont CA 91711. KGI is approximately 12 miles from the Ontario, California airport.
Fee
Early Bird Fee offered until July 31, 2017 - $2,500.00
Beginning August 1st, the fee is $3,000.00 per attendee. Included within the fee are handouts and materials, instruction, daily breakfast and lunch, course dinner and welcoming reception
Cancellation CMC Regulatory and Quality
Requests for refunds due to cancellation for any reason must be made in writing to aa.events@kgi.edu.
Request for refunds received by us before July 31, 2017 will be made, minus a $100 processing fee.
Requests for refunds received by us between August 1 & August 14, 2017 will be made, minus a $500.00 processing fee.
No refunds will be given for any reason starting August 15, 2017.
Accommodations:
  -Hotel Casa 425:  http://www.casa425.com/
  *This hotel is within walking distance to KGI, located around the corner from the campus.

  -Doubletree by Hilton Hotel – Claremont: 
   http://doubletree3.hilton.com/en/hotels/california/doubletree-by-hilton-hotel-claremont- ONTCLDT/index.html
   *This hotel is located less than 2 miles from the KGI Campus.

  -Sheraton Fairplex Hotel & Conference Center:  http://www.sheratonfairplex.com/
  *This hotel is located less than 4 miles from the KGI Campus – Approx. a 7 min. drive.
International Airport:
The closest airport to Keck Graduate Institute is the Ontario International Airport (ONT): http://www.lawa.org/welcomeONT.aspx
Other close-by airports include the John Wayne/Orange County Airport: http://www.ocair.com/
The furthest from KGI would be the Los Angeles International Airport: http://www.lawa.org/welcomeLAX.aspx
---
For further information contact:
Lynn Svay
BPAT Program Director
Office:  909-607-0122
Cell:  714-482-5327
ksvay@kgi.edu
Autumn Emerson
Corporate Partnerships Manager
Office:  909-607-9501
aemerson@kgi.edu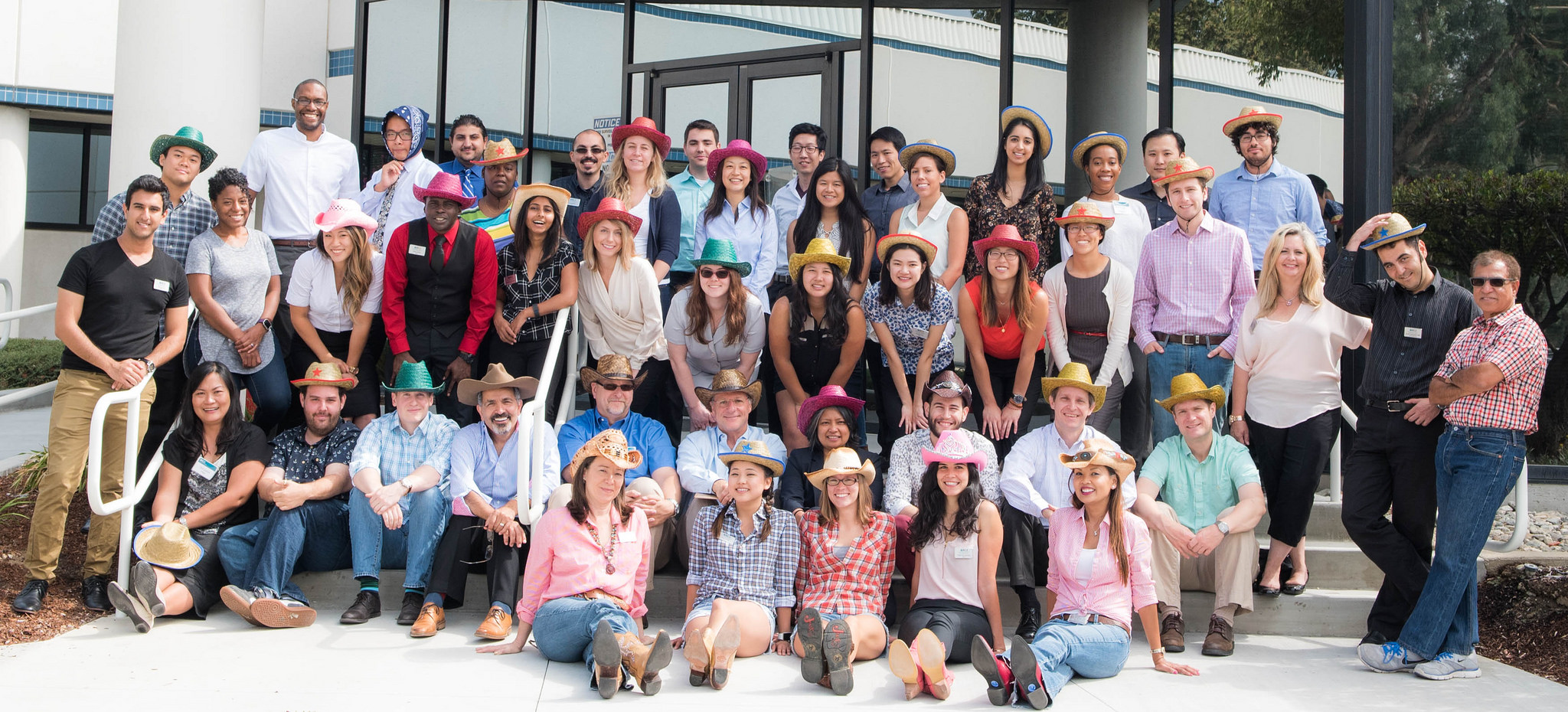 Have questions about KGI & BPAT presents - CMC Regulatory Affairs and Quality in the Biopharmaceutical Industry August 28 - 30, 2017?
Contact Lynn_Svay@kgi.edu
When & Where

Keck Graduate Institute
535 Watson Drive
Claremont, CA 91711


Monday, August 28, 2017 at 9:00 AM

-

Wednesday, August 30, 2017 at 5:00 PM (PDT)
Add to my calendar
Organizer
Amgen Bioprocessing Center
The Amgen Bioprocessing Center is one of the most important teaching and research laboratories at Keck Graduate Institute. Founded in December 2004 thanks to a $2 million gift from The Amgen Foundation, the Center serves as the basis for the Master of Engineering (MEng) and bioprocessing focus track offered as part of KGI's Master of Bioscience (MBS) degree program.
The Amgen Bioprocessing Center is a state-of-the-art facility where MEng and MBS students learn the skills necessary to become leaders in bioprocessing. Bioprocessing refers to the manufacture of valuable products through the culture of living microorganisms. Products from bioprocessing include many life-saving biopharmaceuticals and antibiotics, renewable biofuels such as ethanol and biodiesel, and fermented beverages, such as wine and beer. Today, over one-third of all medical products in active development are biopharmaceuticals. Life-changing therapeutics such as human insulin and human growth hormone (for children with growth hormone deficiency) have improved the quality of life for thousands of people suffering from diabetes, cancer, arthritis, cardiovascular disease and infectious diseases.
The Amgen Bioprocessing Center is run by Dr. Parviz Shamlou, KGI's George B. and Joy Rathmann Professor.