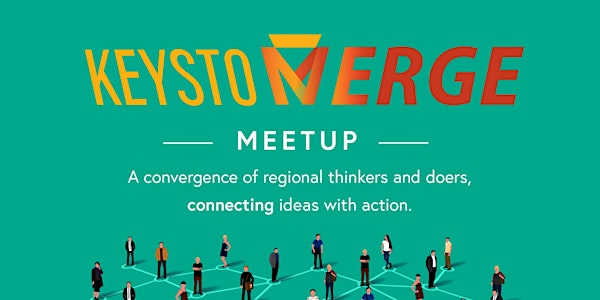 KeystoneMerge Meetup
When and where
Location
St@rtup Harrisburg 922 N. 3rd St Harrisburg, PA 17102
Description
KeystoneMerge Meetup is an opportunity for those involved in the local entrepreneurial community to network, receive feedback and gain actionable next steps for taking their idea to the next level. We want to help entrepreneurs pursue their dreams and support a thriving entrepreneurial ecosystem in the Central Pennsylvania region.
On the first Thursday of each month from 7:30 a.m. - 8:30 a.m., a local entrepreneur (creative, scientific, technical, business professionals, etc) shares a 10-minute presentation about their business/idea. The goal is to gain real-time feedback and connections from the region's entrepreneurial community.
For the month of October, we'll be moving the meetup to Thursday, October 17, to be part of UpNext Fest. The meetup will be hosted by the Technology Council of Central Pennsylvania, and held at St@rtup Harrisburg. The presenters will be Peter Sobotta, Co-Founder of ReturnLogic, and Jay Jayamohan, Executive Director of Harrisburg University's Center for Innovation & Entrepreneurship.
There is no cost to attend, but pre-registration is required.
The meetup schedule is as follows:
7:15-7:30 a.m. - Early bird coffee and light bites
7:30-7:40 a.m. - Welcome and Introductions
7:40-7:50 a.m. - Speaker presentation
7:50-8:05 a.m. - Open Q&A/feedback
8:05-8:30 a.m. - Networking
8:30 a.m. - Adjourn
We want to help connect the dots for how to make an idea into a reality. Our goal is to create a local roadmap of resources for entrepreneurs.
Thank you to our community partners from across south central Pennsylvania who help spread the word and create meaningful conversation at our events:
Ben Franklin Technology Partners, The Candy Factory, Catamaran, Downtown Inc, J.D. Brown Center for Entrepreneurship, New Tech Meetup of Central PA, SCORE Lancaster-Lebanon, St@rtup Harrisburg, Technology Council of Central PA, and York County Economic Alliance.