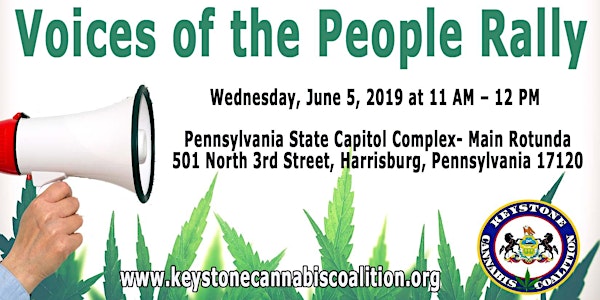 Keystone Cannabis Coalition - Voices of the People Rally
Location
Pennsylvania State Capitol Complex
501 North 3rd Street
Main Rotunda
Harrisburg, PA 17120
Description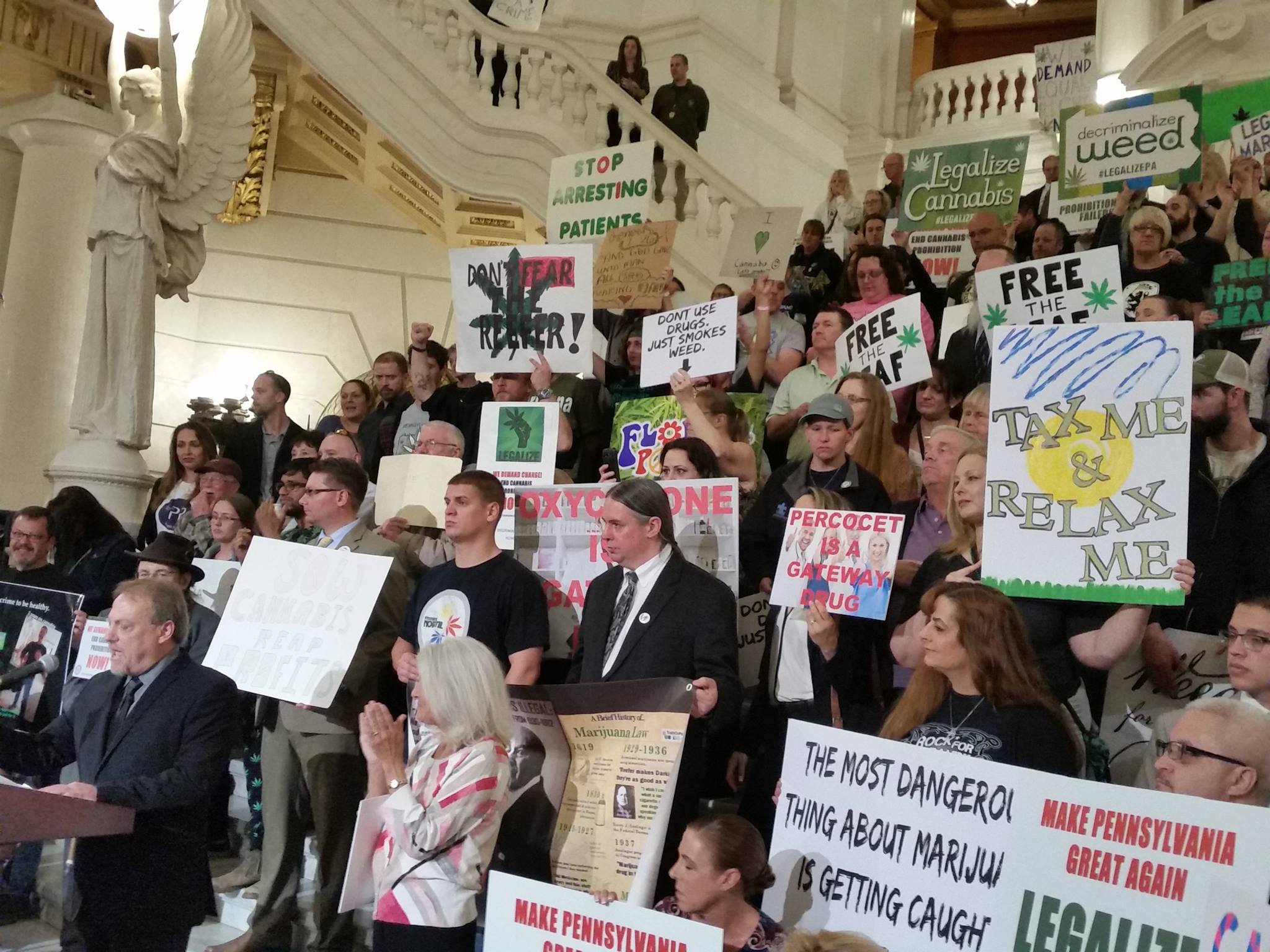 On June 5 the Keystone Cannabis Coalition invites all citizens of Pennsylvania to join us at the Keystone Cannabis Coalition - Voices of the People Rally. We intend to show the state legislature that the people of Pennsylvania want the immediate legalization of cannabis with the right to grow our own.

As Governor Wolf took office for his second term he declared that it was time for Pennsylvania to take a serious look at the legalization of cannabis. As soon as he was sworn in he sent our new Lt. Governor John Fetterman on a 67 county cannabis legalization listening tour to meet the people right where they live and hear them out.

The legalization tour is expected to wrap up by early June and that is when We the People will go to their house and let them know how we feel in Harrisburg. It will be the perfect culmination of the listening session tour. Just in case the Harrisburg politicians didn't hear us when the Lt. Governor came to our homes, we will make them hear us on the steps of the Main Rotunda in the halls of power where they work.

We will be supporting two major pieces of legislation in both chambers of the legislature that will legalize cannabis and include the right to grow our own.

We will have state senators, state representatives, leaders of major cannabis reform organizations in the state but most importantly we will have all of you - the Voices of the People. All of us - Democrats, Republicans, Libertarians, Greens, Independents, old and young, of every race and creed, from the big cities, the suburbs. the small town and rural areas - all united.

Together we stand. The wall of cannabis prohibition will fall.

See you in Harrisburg on June 5th.