Description
What is this event?
Need a fresh dose of leadership or sales inspiration? How about communication or marketing insight? Career development or growth hacks?
Then you need to attend the 3rd annual KEY5 Conference on June 6th in Raleigh! It's a high energy full-day conference built for entrepreneurs and business owners, marketing and sales directors, team leads and trainers, and up-and-coming speakers who want to get a taste of a diverse ensemble of close to two dozen powerful speakers. You'll learn what's relevant today, on topics that will be great to share with both your clients and co-workers! You may even discover new topics that will fascinate you!

What will happen? What are the topics?
In this one day event you'll experience bite-sized 5-minute keynotes, engaging workshops, and a thought-provoking interview series. Some of the topic areas include leadership, strategy, sales, productivity, entrepreneurship, and marketing. These experts are from around the nation, including North and South Carolina, Washington D.C, Michigan, Arizona, and California - so you won't get the chance to hear them again anytime soon!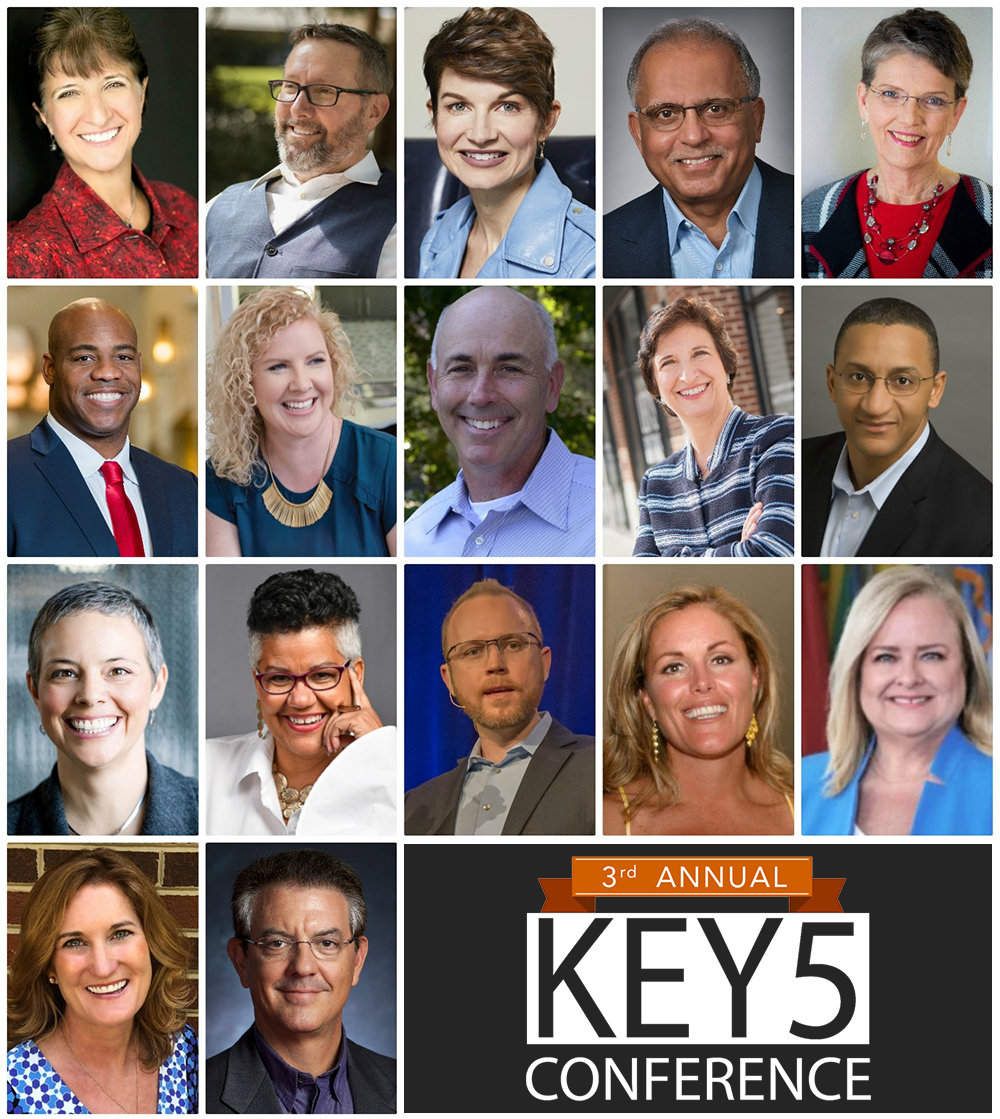 A few of the topics these top-notch speakers will be covering:
Make Things Right: Unlock the Secret to Great Workplace Culture

Diversity at the Intersection

The Economics of Clutter

The Power of Working with Clients you LOVE

Developing Leaders - Where do we start?
Get "The ECHO Effect" For Turning Customers Into Raving Fans

Cognitive Leadership - The Legacy of Authentic Leaders

Work Well. Play More! Practical steps to declutter your mind, body, and business

Deliberate Creative Teams: 3 Elements for Maximizing Innovation

Helping Successful Leaders Become More Successful

Exponential Mindset: How to Thrive as the Pace of Change Increases

Calling All Leaders: Embrace Cognitive Diversity Unleash Creativity
5x Your Software Development Team's Output
Keep reading to get in-depth descriptions of the above topics.
Why else should I attend?
Other reasons to attend? Walk away with new perspectives and takeaways you'll be able to apply immediately in both your business and personal life. Plus, you'll increase your own presentation skills with first-hand experience on how to execute a powerful 5-minute presentation! (Based on personal experience, this is not easy.)
Or maybe you like to meet interesting people, and watch and participate in the interaction of engaging speakers and an audience. Maybe you're even tasked with finding great speakers for other events? If so, this is a quick, low cost way to meet and see 20 professionals as they deliver with passion, a bite of their content.
Lastly, breakfast and lunch are included along with lots of breaktime refreshments and let's not forget $1000 worth of giveaways/prizes!
Agenda/Schedule
7:00am - 8:10am | Registration, Breakfast and Networking
8:10am - 12:35pm | Opening Remarks and 5min Keynotes
12:35pm - 1:45pm | Prizes/Giveaways & Buffet Lunch
1:45pm - 4:30pm | Workshops & Interview Series
4:30pm - 5:00pm | Closing Remarks & Final Prizes/Giveaways
Where is it?
The KEY5 is at the upscale, luxury hotel - Hilton Garden Inn at Crabtree - in a decked-out ballroom with a professional setup of lighting and sound for recording. Seating is banquet style, with full breakfast AND lunch inlcuded, along with refreshments available throughout the day. Traveling in for the event? Then take advantage of our discounted block of rooms. For more info on booking rooms and directions click HERE.
Partners

PRiSM Speakers is honored to be a partner of the KEY5 Conference. Founded in 2013, PRiSM is a group of over 50 speaking professionals. The group is based out of the Frontier at Park Center in Research Triangle Park, North Carolina. The group meets once a month to discuss the business of speaking. Need a SPEAKER for an upcoming event? Check out our Speaker Directory to inquire about a keynote or workshop.
Questions? Reach out to the KEY5 organizers HERE.
TOPIC DESCRIPTIONS & SPEAKER BIOS
---
Al Sullivan

Keynote Topic: Diversity at the Intersection
Workshop Title: Diversity at the Intersection
Speaker Bio:
Al Sullivan is the president and owner of Inspirus Consulting Inc. A firm specializing in system wide Organization Development, Diversity / Inclusion, and Sustainable Change. His approach integrates both theory and practical tools from the Applied Behavioral Sciences. His primary goal is to help client systems engage everyone to do their best work. Al has experience designing, delivering, and evaluating training intended to improve awareness and collaboration in multicultural organizations. He attends to the various levels of system when training and consulting (e.g. individuals, teams, organizations, and communities). Al hold certifications in coaching, human resources, diversity training, and Energy Leadership assessments. He has over 20+ years experience as a leader and professional in the Human Systems field. He's an Army Veteran and earned a MS Organization Development (American University, Washington D.C.). Some of his clients and previous places of employment include United States Army, Dell Computer, NIKE, GlaxoSmithKline, IKEA, UNC Rex Healthcare, University of North Carolina at Chapel Hill, and the cities of Raleigh and Durham.
---
Dr. Amy Climer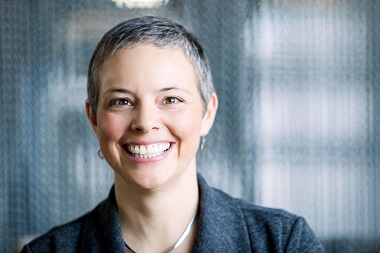 Keynote Topic: Deliberate Creative Teams: 3 Elements for Maximizing Innovation
Keynote Description:Keynote Description: Teams are the #1 source of innovation in organizations. However, teams are complex. They fumble because of unclear purpose, poor team dynamics, or not understanding the creative process. Many teams maintain the status quo because don't have the skills to innovate. Through her research, Dr. Amy Climer has identified the three elements of Deliberate Creative™ Teams. Learn where to start so you can help your team maximize innovation so your organization can thrive.
Workshop Title: Deliberate Creativity: How to Innovate on Demand
Workshop Description:
Keynote Description: Teams are the #1 source of innovation in organizations. However, teams are complex. They fumble because of unclear purpose, poor team dynamics, or not understanding the creative process. Many teams maintain the status quo because don't have the skills to innovate. Through her research, Dr. Amy Climer has identified the three elements of Deliberate Creative™ Teams. Learn where to start so you can help your team maximize innovation so your organization can thrive.
Speaker Bio:
Dr. Amy Climer teaches teams and leaders to be creative and innovative. She is a speaker, trainer, and coach in creativity, innovation, team development, and leadership. Through her company Climer Consulting she uses research-based practices, tools, and techniques teams can leverage to innovate on demand. She developed the Deliberate Creative™ Teams Scale to help teams understand how to increase their creativity. Her TEDx talk The Power of Deliberate Creative Teams explains her research and philosophies on innovation. Amy is the host of The Deliberate Creative™ Podcast, which has over 100,000 downloads. She is the designer of Climer Cards, a creativity and teambuilding tool used by thousands to deepen conversations and generate ideas.
Amy holds a Ph.D. in Leadership and Change from Antioch University and a Master's degree in Outdoor Education from the University of New Hampshire. She is trained or certified in Creative Problem Solving, Immunity to Change, and the FourSight Thinking System. In 2016, she won the Karl Rhonke Creativity Award from the Association for Experiential Education. You can learn more about Amy and her work at climerconsulting.com.
---
Anton Gunn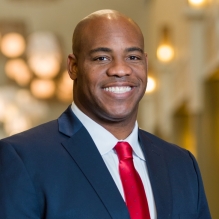 Keynote Title: Make Things Right: Unlock the Secret to Great Workplace Culture
Workshop Title: Build a World Class Culture: Learn the Seven Practices That Inspire Employee Engagement and Productivity
Workshop Description: Your effectiveness as a leader is only as strong as your ability to build an effective culture. The problem is most organizations do not give their leaders the tools to build a world class culture. According to a recent Gallup workplace study, 73% are dissatisfied with their leadership culture at work. More than 50% of the workforce is unhappy, underperforming and underutilized due to lack of leadership. As a senior advisor to President Barack Obama and with over a decade of healthcare experience, Anton Gunn has learned that anyone can build a world class culture by embracing 7 simple principles. In this inspiring presentation, your audience will leave knowing how to:
· create quality communication within your organization
· develop passion that leads to greater performance
· engage their team in the power of personal development
· build a culture that is caring, helpful and trusting.
Speaker Bio: Anton Gunn is a former senior advisor to President Barack Obama and the world's leading authority on Socially Conscious Leadership. He has a Masters Degree in Social Work from the University of South Carolina and was a Resident Fellow at Harvard University. He is the bestselling author of The Presidential Principles and has been featured in TIME magazine, Inc. Magazine, the Wall Street Journal, BBC News, NPR and on Good Morning America. As an international speaker and consultant, he has worked with organizations like Microsoft, Sodexo, KPMG, Verizon Wireless, Aetna, American College of Surgeons, FINRA, and the Boeing Company. From playing SEC football and being the first African American in history elected to the South Carolina legislature from his district early in his career, to now working as a C-level executive for an academic health system and serving on multiple boards, he has spent his life helping people build diverse high performing teams and world-class leadership culture.
---
Barbara Hemphill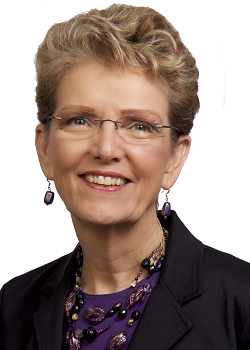 Keynote Topic: The Economics of Clutter

Keynote Description: Unless you've been living under a rock, you've probably heard about the new Netflix show "Tidying Up" with Marie Condo. Most of us are aware of the increasing problem of clutter in homes -- perhaps our own, but often someone else's! But what about at work? As James Clear puts it so well, we don't rise to the level of our goals, we fall to the level of our systems. Research shows that the average employee spends 19% of their time looking for things. In a company with 20 employees, that means a productivity loss of $115,200yr -- every year!
Speaker Bio:
Barbara Hemphill began her business career in the organizing industry in 1978 with a $7 New York City newspaper ad. Often referred to as the "Paper Tiger Lady" from her bestselling book Taming the Paper Tiger, Barbara founded Productive Environment Institute to train and certify Productive Environment Specialists to help individuals and organizations implement systems, allowing them to create a "productive environment" – an intentional setting in which everyone can accomplish their work and enjoy their lives.
Barbara has been featured on national media platforms such as Good Morning America, The Today Show and CNN Nightly News. She has also been showcased in publications including USA Today, New York Times, Fast Company, Reader's Digest, Real Simple and Guideposts. She is currently a contributing writer for Formidable Woman magazine.
Barbara's most recent book, Less Clutter More Life, reveals that physical and digital clutter is often a symptom of emotional and spiritual clutter. Her current passion is helping business and community leaders understand that everything that is broken in society (and the world) originates from one thing: clutter.
---
Belinda Goodrich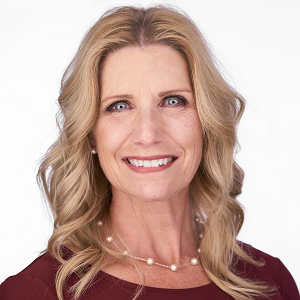 Keynote Topic: Honor: The Differentiator for Success
Keynote Description: Burnt out? Stressed out? Frustrated? You are not alone. Today's chaotic world of always-on technology and constant competition for our time and money challenges us to find peace and productivity. In this captivating session, Belinda Goodrich, an expert on productivity and accomplishment, shares the moment of reckoning that jolted her out of the day-to-day workaholic cycle, opening her mind and intellect to an entirely new way of developing and nurturing relationships in both her personal and professional life. With a simple shift of perspective, your world will open up to you in ways you never thought possible.
Speaker Bio:
An internationally recognized expert in project and change management, Belinda Goodrich is an author, keynote speaker, and business consultant, serving clients worldwide. With her project management experience, Belinda is the first woman in the world to achieve six Project Management Institute credentials. Her passion lies in increasing organizational and personal productivity and efficiency, delivering solutions that directly impact the bottom-line results of her clients.
Belinda is the president of The Goodrich Institute, PM Learning Solutions, and Goodrich Publishing. As a speaker, Belinda marries her two loves: project management and industrial and organizational psychology. She engages and challenges audiences to think differently about how to get work done in a more fulfilling and productive manner.
In 2018, Belinda received the esteemed Quilly Award for her best-selling co-authored book, The Will to Win. She is also the author of Kick Ass Project Manager and her newest book, Get It Done: the Simple Process for Achieving Harmony by Destroying Your To-Do List, hits shelves in June. In addition, Belinda has authored a number of project management exam preparation books and programs.
Belinda holds the following credentials: Project Management Professional (PMP)®, Program Management Professional (PgMP)®, PMI Risk Management Professional (PMI-RMP)®, PMI Scheduling Professional (PMI-SP)®, PMI Agile Certified Practitioner (PMI-ACP)®, Certified Associate in Project Management (CAPM)®, and is a Certified Scrum Master (CSM)
---
Brandie Beane

Keynote Topic: CAN DO Customer Service
Keynote Description: Extreme Customer Service lessons from the United States Seabees. With a CAN DO attitude, service is the number one mission. By applying these critical principles in today's modern business environment, you will transform the customer service from mundane to exemplary. Brandie Beane, a Navy Veteran, brings her boots on the ground experience to engage and educate organizations to new methods for delivering to your customers. HOORAH SEABEES!
Speaker Bio:
Brandie Beane is a United States Navy Seabee veteran that has a passionate way of sharing her life stories that can help anyone overcome challenges. Brandie is the definition of a driven individual that wants to positively impact others. She is not only focused on personal growth but also business growth.
Brandie's dedication for outstanding customer service is second to none and has successfully helped companies reamp their customer service programs to create positive financial impacts
---
Casey Cobb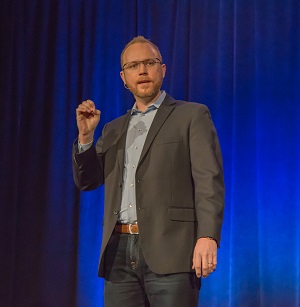 Keynote Topic: 5x Your Software Development Team's Output
Speaker Bio:
Casey Cobb helps organizations thrive by keeping founders focused on delivering value. Casey believes in testing assumptions early and often — and puts that theory into practice as a software engineer, inventor, angel investor, writer, and speaker. He has co-founded and invested in 13 different companies, including web development agency Project Ricochet, and speaks regularly at conferences, accelerators, and companies on topics ranging from co-founder selection to his popular "Avoiding Accidental Evil" keynote.
He's written 30+ articles on the intersection of technology and management, and gives back as an entrepreneur by advising several software startups. Casey lives in the San Francisco Bay Area with his wife and 6-year old son.​
---
Elaine Simpson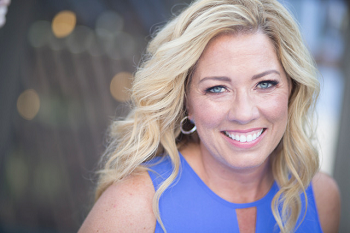 Keynote Topic: Get "The ECHO Effect" For Turning Customers Into Raving Fans
Keynote Description: Did you know it's no longer the names, the brands or the hotel itself, but the customer service experience that brands a property?
In this content-rich, engaging 7 minutes, Elaine Simpson, president of Occupancy Solutions, shares the power of "The Echo Effect", the proven 4 Pillar approach that helps the hospitality industry generate Repeat Business, Referrals and Reviews. In this eye-opening, interactive keynote, Elaine ignites the awareness of essential teamwork focus and guest experience so hotel organizations can raise their bottom line 20-30% or more.
TAKE-AWAY:
> The "Yes Can Do" approach that is a superpower in communication (the secret to)
> The Message Mirror Process: "It's not what you say, its what they hear"
> The Wake-up Call that your property is a guest's Home Away From Home
> The Philosophy of "Do Good, Be Good It's All Good" that has an employee take ownership in his/her job
Workshop Title: Don't Raise Your Voice, Improve Your Message – Strategic Communication Solutions For Property Management Professionals
Speaker Bio:
Elaine Simpson is a passionate National Speaker, Consultant, & Trainer with offices in Detroit, Michigan and Phoenix, Arizona. Her passion for speaking and helping others began early on and it has stayed with her ever since. As an identical twin within a set of triplets born on Christmas day, Elaine has always strived to stand out from the pack and goes above and beyond to create workshops, trainings, and keynote presentations that are unique, energizing and equally as engaging. Sharing her positive and not so positive stories about being a triplet and her 30+ years in property management, Elaine uses her experiences, struggles, successes and stories, the good, bad and the ugly, to connect and relate to anyone who has customers and/or employees. With humor and interactive exercises, Elaine grabs the audience and takes them for a ride that they will enjoy, remember and learn from.
Elaine is on a mission to inspire sales and customer service teams and their leaders to fully realize the impact they have on each other and the organizations they build. She is an author and seasoned business owner with over 30 years of experience leading and inspiring teams from local and national industry-leading companies such as Winn Residential, Michigan State Housing Development Authority and St. Louis Apartment Association. As a speaker, Elaine works with sales and customer service leaders and teams who want to positively impact others so they can grow and prosper.
Elaine is a graduate of Wayne State University, member of the National Speaker's Association, a certified John Maxwell Coach, Trainer, & Speaker and a National Apartment Association Education Institute Facilitator. Additionally, she is a Licensed Real Estate Broker in Michigan and Arizona and a Certified Senior Real Estate Specialist.
She is also the founder and president of Occupancy Solutions, LCC and has helped countless professionals with all of their operational, training, marketing and leasing needs.
---
Dr. Gary McGrath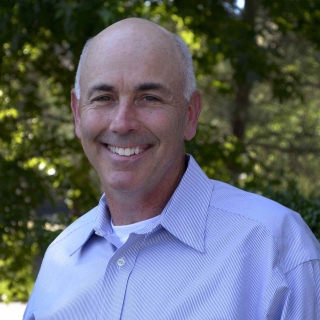 Keynote Topic: Developing Leaders - Where do we start?
Keynote Description: Leadership Development is a complex process that can be messy, challenging and time consuming…requiring years of experience, relationship building and skills training.
Research shows most leadership development programs FAIL because they don't consider culture, don't have well-defined methods and don't teach organizationally applicable skills.
Dr. Gary has dedicated decades learning, studying and creating a program to address these leadership development challenges. He and his team have coached, trained and developed thousands of leaders by answering the question – Where do we start?
In this informative presentation you will get answers to:
Where to start your leadership development?

What is an authentic leader and how can you become one?

Why does context matter as a leader?

What can you start doing today to be a more effective leader?
Speaker Bio:
"Dr. Gary" McGrath has been called a unicorn in leadership development. His undeniable passion for leadership started as an Eagle Boy Scout. After graduating college with a Mechanical Engineering degree he joined the United States Army where, as a Captain, he commanded a unit of 120 soldiers at age 25.
Dr. Gary continued to study leadership during his 30-year career in manufacturing, IT and marketing with Proctor & Gamble, Scott Paper Company, and Novell. His entrepreneurial career started in 1990 when he travelled the country providing consulting and training services as an associate with the Covey Leadership Center and Blanchard Training and Development.
He was guided by some of the most influential leaders in leadership development including Stephen Covey, Marshall Goldsmith, Ken Blanchard, and Paul Hersey. His formal education was completed with a Doctorate in Business Administration.
Dr. Gary leads Statarius LLC and is committed to Making Good Bosses into Great Leaders with Compassionate Accountability.
---
Dr. Gaurav Bhalla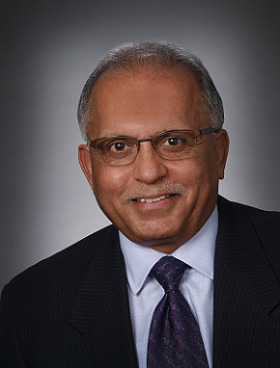 Keynote Topic: Calling All Leaders: Embrace Cognitive Diversity Unleash Creativity
Keynote Description: Diversity trumps ability! Because, when everyone in an organization thinks the same way, talks the same way, and acts the same way, it's definitely not an asset, it's a crippling liability. Crippling an organization's ability to think and act creatively and make smart strategic choices.
This provocative keynote calls on all leaders to embrace and nurture diversity of thought and action. It will drive Monday-Morning action, through the following key takeaways:
1. Demonstrate Why Cognitive Diversity is a necessity, not a luxury
2. Reveal strategies for nurturing and leveraging it
3. Establish its power in unleashing creativity
Workshop: Cognitive Diversity: Critical for Unleashing Creativity
Workshop Description: Strategy gurus are unanimous that, in today's complex world, the ability to think and act creatively and make smart strategic choices is a source of dominant competitive advantage. But unleashing creativity is not easy. Primarily because there is excessive passion for political correctness and little enthusiasm for creative friction.
When everyone in an organization thinks the same way, talks the same way, and acts the same way, it's definitely not an asset, it's a crippling liability.
This insightful and provocative mini-workshop fills this critical void.
It focuses on a key driver of creativity – Cognitive Diversity. The mini-workshop encourages leaders and decision-makers to first recognize cognitive diversity's importance, and then nurture it as a mission critical competence. Why? Because it's the single best investment they can make in their organization's future wellbeing and prosperity.
Speaker Bio:
Dr. Gaurav Bhalla is a globally acclaimed leadership and marketing strategy specialist whose purpose and passion are to inspire organizations, teams, and individuals achieve greater professional success and personal fulfillment by leading with their humanity, andnot just their executive brilliance.
He facilitates this transformation through entertaining and insightful keynotes, thought-provoking workshops, and self-awareness-centric coaching. These offerings haveguided thousands of people around the world Re-imagine, Re-purpose, and Relaunchtheir business, leadership, and life's journeys.
A published author in both business and literature – business books, poems,screenplays, and a novel – what differentiates Gaurav from other speakers, trainers,
and coaches are:
His relevant-for-our-complex-times topics, such as Soulful Leadership, Collaboration, and Cognitive Diversity

His "thinker-doer" orientation; he has lived with one leg in the idea world and the other in the application world for over 30 years, and

His passion for Monday-Morning action; ideas don't mean a thing if they ain't a Monday Morning first thing.
---
Geoff Ables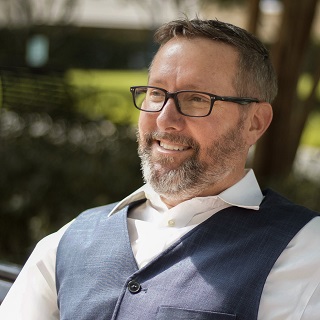 Keynote Topic: Powered by LUCK: 5 Timeless Relationship Principles for a Digital World
Keynote Description: Our world is being transformed, reshaped and disrupted faster than at any time in history with no end in sight. With attention spans shortening, communications skills waning and AI replacing jobs many fear that digital technology will dehumanize us. But humanity has overcome and even benefitted from challenges like this in the past. We can choose to allow digital to dehumanize or super-humanize our relationships.In this session you'll learn the 5 timeless principles that have always been at the core of every human relationship, and how to modernize those principles to work in our digital world.
Workshop Title: Creating a People-Centric Digital Workplace
Workshop Description: A visionary look into the future of work, and a practical guide for getting thereIn this inspirational session, best-selling author Geoff Ables shares what people-centric looks like, with case studies highlighting how big data, analytics, processes, collaboration, and culture have to align. Transformation is possible, but technology alone is not the solution. Learn what differentiates companies that succeed with transforming customer and employee engagement, from those who never get past the struggle.You'll leave inspired, informed and full of ideas that will drive change - even transformation - in your organization.
"Profit is the pulse of a company. People are the heart."
Speaker Bio:
Bestselling author and international keynote speaker, Geoff Ables is a thought leader on digital customer and employee engagement. Geoff's most recent book, "The LUCK Principle: Business Results at the Intersection of People and Profit," delivers fresh insight and inspiration into creating people-centric digital workplaces. His firm, C5 Insight, has twice been named an Inc 5000 company, and advises clients on CRM, intranet and customer and employee engagement projects. Geoff is also an avid motorcycle and wine enthusiast and has appeared as a guest on TruTVs's, "The Impractical Jokers."
---
Jim Jubelirer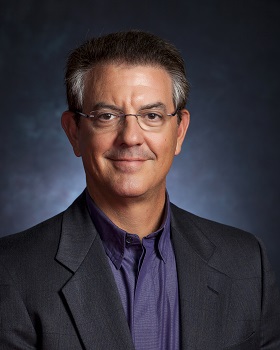 Keynote Topic: Exponential Mindset: How to Thrive as the Pace of Change Increases
Keynote Description: Now is the BEST time to be alive! People are living longer, healthier and more freely than ever before in human history. Changes in technology, health, demographics, and communications are creating unprecedented opportunities.
At the same time, we are bombarded by negative news all the time. Do you have fear and concern about the future? Would you like to develop a mindset that leads to abundance and happiness?
Exponential Mindset leverages the convergence of technology, psychology, neuroscience and leadership development. This is not limited to any particular industry, sector, or technology – it affects all of us! Learn how to thrive as the pace of change increases.
---
Joy Carter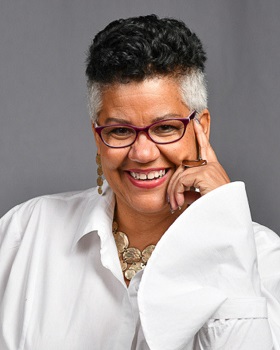 Keynote Topic: P.L.A.Y. Pursue Life Amaze Yourself
Keynote Description: As leaders we know we are there to serve our customers. That is our primary objective. But the truth is, we have the power to do much more than that. We have the ability to change the lives of the people who work for us and with us. In this presentation, we consider three ways effective leaders can make a powerful difference.
Speaker Bio:
Joy Carter's life is, commonly quite uncommon. She's been a professional dancer, stage manager, and production electrician at the world-famous Apollo Theater, and she fell down for a living as a Hollywood Stuntwomen. Her unique experiences lend to unique problem-solving. Now as an NLP practitioner and transformational life coach she's helping creative entrepreneurs who's lost their mojo get it back. Her Keynote Address is passionate, compelling, and will have you waking up to go P.L.A.Y. every day. Molly Lukes of Mpower Your Life raved, "Joy creates an experience that delights the senses; she takes you on a journey." And Amanda Watts of Wake County Schools wrote: "Everyone needs to P.L.A.Y. more, it's going on my bulletin board at school."
---
Lori Harris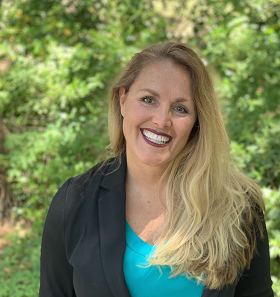 Keynote Topic: Cognitive Leadership - The Legacy of Authentic Leaders
Keynote Description: Leaving a legacy is about a life lived well. So much so that what you did throughout your life mattered greatly, the contributions you made created measurable value, growth and opportunity for not just yourself, but others. Cognitive Leadership is based in developing a leader's authentic nature. It utilizes the leader's wisdom and life experiences while creating positive behaviors that exponentially catapult the truth in their vision and values - furthering and nurturing the culture of the organization and empowering its employees to thrive and be more successful. The process of developing cognitive leadership requires discipline, humility and courage. The authentic legacy afforded from cognitive leadership creates positive and lasting change in behaviors, culture, and productivity.
Speaker Bio:
Lori creates measurable value, growth and opportunity for successful people and organizations. She has proven experience with disruption and innovation, re-engineering, and merger & acquisitions. Lori has deep experience, education, and leadership in executive coaching, leadership and organizational development, employee engagement, strategic planning, change management, marketing, and customer experience. Lori earned her degrees in organizational development and business management, and holds multiple industry certifications in executive coaching, cognitive therapy, and leadership development.
---
Lynn Whitesell

Keynote Topic: Executive Coaching - Helping Successful Leaders Become More Successful
Keynote Description: How does one go about helping a successful leader remain successful or become even more successful? Surely it is enough for the leader to continue doing what he or she has always done – it's obviously working. Right? Wrong – oftentimes leaders are successful, not because of their behaviors, but in spite of them. To stay successful in today's competitive business environment, leaders must become aware of any behaviors that could potentially become career stallers. 360-degree feedback and executive coaching are tools, that when used appropriately and facilitated by experienced certified professionals, can indeed help successful leaders become even more successful.
Speaker Bio:
Lynn Whitesell, Managing Partner of Harris Whitesell Consulting, is passionate about building world class leaders and organizations, identifying and nurturing key talent, assuring succession readiness, optimizing teams, leading change – and ultimately maximizing leadership effectiveness and business results. As a highly credentialed global talent management executive, Lynn has developed and coached hundreds of leaders. She continues to live her passion for providing advanced expertise in leadership solutions, organizational transformation and executive coaching as an external consulting partner.
---
Marcey Rader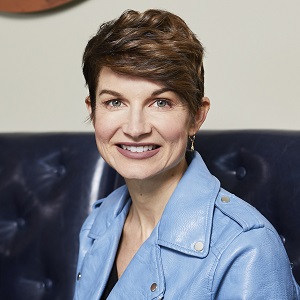 Workshop Topic: Work Well. Play More! Practical steps to declutter your mind, body, and business
Workshop Description:
Are you a sugarholic, app junkie, or can't seem to get all those boxes checked on your task list? Marcey Rader, Productivity Expert, will help you Work Well and Play More with her whiteboard method of practical steps to create behavior change in the areas of health, productivity, and environment. This mini-workshop will focus on reducing sugar intake (how many pumps are in that mocha?), decluttering your phone (when was the last time you used that app?), and tracking your time (that task took you twice as long?). Declutter your mind, body, and business with Marcey.
Speaker Bio:
Marcey Rader's an award-winning, top-rated speaker who packs presentations with actionable advice and real-world wisdom. Her #1 mantra? You can reach peak productivity without sacrificing your health to get there. Marcey's the founder of the Work Well. Play More!® Institute, where entrepreneurs, organizations, and leaders around the world trust to help kick their lifestyles back into balanced gear through keynotes, workshops, and coaching. Her speaking roster's alive with engagements for Fortune 100 companies, startups, and everyone in between. Far from some same-old speaker, Marcey presents no-BS, no-excuses stories and strategies that help audiences transform their professional lives. If you need to extinguish your email, conquer the calendar, master tasks and escalate energy to Work Well and Play More, check out Marcey Rader!
---
Merikay Hunt

Keynote Topic: Create Catalysts for Change
Keynote Description: Have you ever wanted to make a big change in business, life or a relationship and held yourself back for some reason? Change can be exciting and terrifying at the same time. Your willingness to inventory what's working, not working and what's missing will serve as a platform to create meaningful and positive change. You will discover 5 key elements to be a catalyst for change and learn how different change response levels uncover roadblocks and build greater understanding of yourself and others. Discover the difference between a fixed mindset and a growth mindset to unlock your true potential and move to the next level of performance.
Speaker Bio:
Merikay Hunt joined Deepak Chopra, Jack Canfield, Dr. Denis Waitley & other experts in the popular book series, Stepping Stones to Success and released My Year on the Inside, Creating Catalysts for Change in 2016. She is the founder of COACH MKay Companies, LLC a firm dedicated to building business results through customized professional development programs.
She is a member of the Guilford Rotary Club, National Society of Certified Healthcare Business Consultants, & Speakers Consultant Network. She served as President of Triad Networks, Education Chair of BNI, Staff Parish Council Chair & UMW President for Christ United Methodist Church, Swim for Cancer Chair for Friendly Park Pool, President of HR Management Group of Greater High Point, President of Triad Womens Forum and is a former board member for the Adult Center for Enrichment.
Merikay's educational background includes a B.A. from UNC-Chapel Hill & master's degree from NC A&T State University in human resource counseling. She is former multi-course certified instructor for Dale Carnegie® Training and a former adjunct chaplain for Wesley Long Hospital. Merikay has presented customized programs to over 1,000 audiences in her 20 year journey of consulting and training, posts a monthly blog on her website www.coachmkay.comand her favorite activities involve watching her kids play sports, hanging out at the beach, and competing in mini-triathlons.
---
Terrie Glass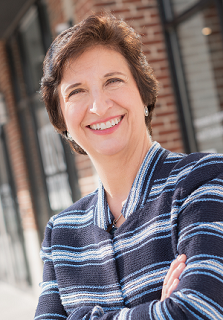 Keynote Topic: The Leadership Difference: Changing Organizations and Lives
Keynote Description: As leaders we know we are there to serve our customers. That is our primary objective. But the truth is, we have the power to do much more than that. We have the ability to change the lives of the people who work for us and with us. In this presentation, we consider three ways effective leaders can make a powerful difference.
Speaker Bio:
Terrie Glass is a corporate trainer and consultant with 30 years of leadership experience. As the President of Leadership Solutions she has helped numerous clients in both the public and private sectors improve the quality of their leaders and teams.
Prior to starting Leadership Solutions, Terrie worked for 20 years in local government human services. She served in a middle management role and also as a senior leader. Her passion for leadership is the direct result of spending her career in an organization that took leadership development very seriously and held high expectations for those who were leaders. As a consultant and teacher, Terrie draws on her own professional experience at understanding people, engaging staff and developing teams.
Terrie has a Masters Degree in Social Work from Virginia Commonwealth University, where she also served as adjunct faculty for 20 years. She is a member of the National Speakers Association and a Certified Professional Speaker.
---
Trish Saemann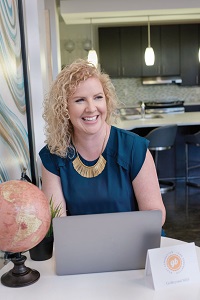 Keynote Topic: The Power of Working with Clients you LOVE
Keynote Description: Most business owners have clients they like to work with and clients that are more challenging. But have those business owners considered the true impact of working with a toxic client? The impact on morale, on time, on stress level and of course the bottom line. Are they aware that a toxic client can also potentially cost them other clients or employees
Speaker Bio:
Trish Saemann is notoriously straight-forward, quick to laugh, and likes to put people at ease. She's also a no-nonsense, results-focused digital marketing expert who is intent on helping entrepreneurs connect with and love their clients. No seriously. LOVE THEIR CLIENTS. No more dreading when they call or endless "do you mind..." requests.
Her intent-based marketing system has helped dozens of business owners fill their sales funnel with clients they love. The lion share of what her system will teach you is through the entrepreneurial school of hard knocks, but she has had some formal education as well.
Graduating with honors from Georgian Court University with a degree in English/Psychology and a graduate of the internationally recognized Goldman Sachs 10ksb program, Trish also the co-founder of GoBeyond SEO, a digital marketing firm and Creative Clarity, an education-based program designed to teach entrepreneurs sales funnel efficiency.
---
MORE SPEAKER DETAILS COMING SHORTLY
-----
The KEY5 Conference is a public event. During this conference, you will be in areas where photography, audio, and video recording may occur. By entering the event premises, you consent to photography, audio recording, video recording and their release, publication, exhibition, or reproduction to be used by any/all of the speakers, the KEY5 event team, Your Local Studio, and/or their affiliates and representatives. Images, photos, and/or videos may be used for promotional purposes in multiple mediums, including websites, social media, advertising, and other channels. Images, photos and/or videos may also be used to promote the various offerings of individual KEY5 speakers, the KEY5 conference, and/or other events in the future. You release Your Local Studio, its officers, its employees, KEY5 speakers, and each and all persons involved with this event from any liability connected with the taking, recording, digitizing, or publication and use of photographs, computer images, video and/or sound recordings. You have been fully informed of your consent, waiver of liability, and release before entering the event.