Key Tips for Conducting Due Diligence on an Impact Fund

Thursday, January 24, 2019 from 11:00 AM to 12:00 PM (EST)
Event Details
Webinar Hosted by ImpactAssets and Toniic
Join Sandy Osborne Kartt and Julie Santander, for a practical, informative and lively discussion on "Key Tips for Conducting Due Diligence on an Impact Fund."
You've identifed a private capital impact fund solving an issue that matters to you. Now you need to tackle that critically important but pesky due diligence. Where to start? Which approach? What is too much? Too little? When do you reach out to the fund manager?
This webinar is designed to share ImpactAssets' private capital impact fund due diligence experience through a practical "step by step" approach that you can make your own.
In addition, the webinar provides you with the fund manager viewpoint. Julie Santander, EcoEnterprises Fund, has worked with many investors, including ImpactAssets, conducting due diligence.
We look forward to your joining us!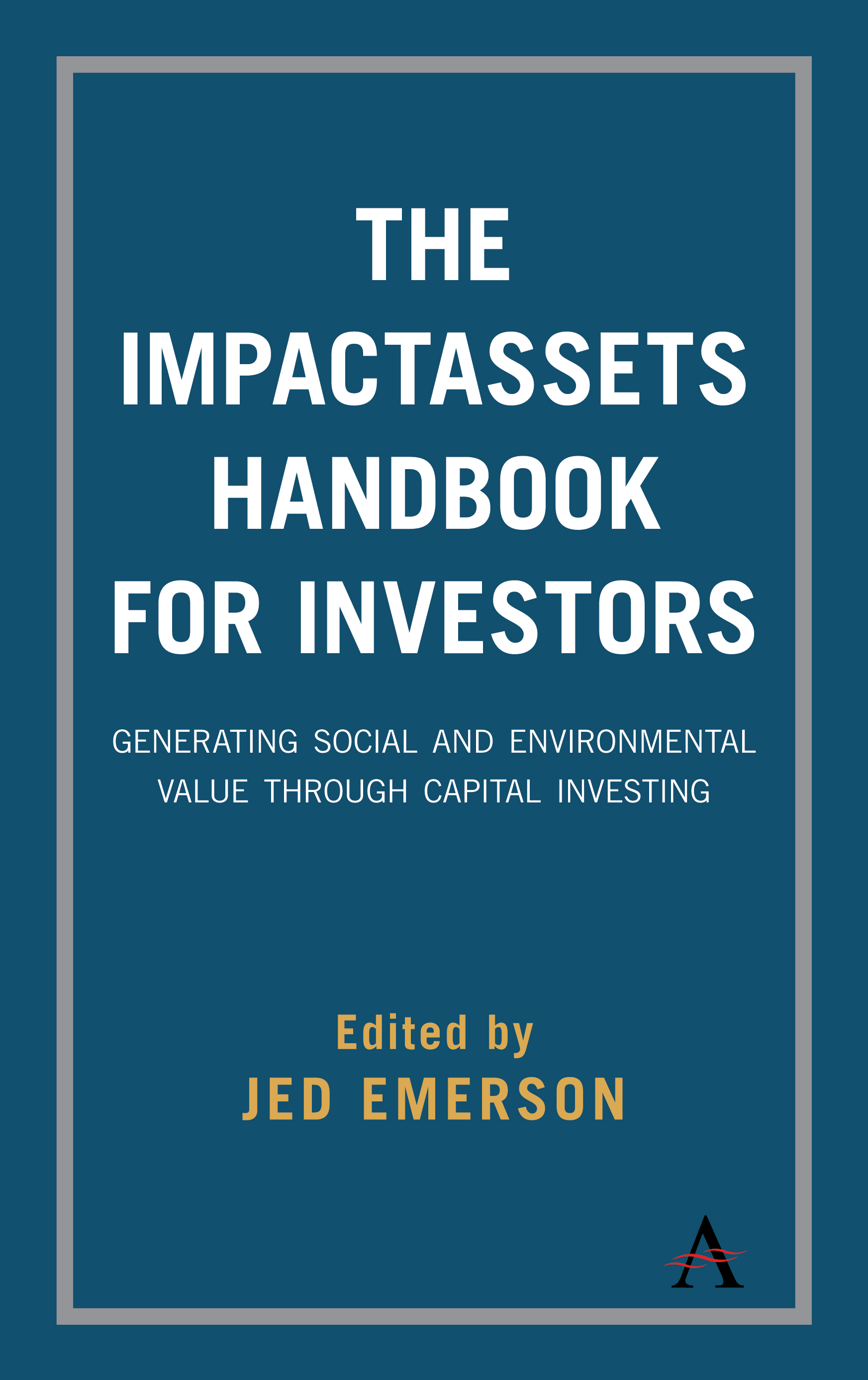 Webinar Prep: Please review Chapter 7: Assessing Your Opportunities: The Challenges and Key Practices of Engaging in Investor Due Diligence by Sandra Osborne Kartt, CFA, Director, Investments.







LEGAL AND PROGRAM DISCLAIMER: This is not a solicitation to buy or sell securities, nor a private placement offering pursuant to any private placement memorandum that must be issued to qualified investors. It is an informational description of charitably oriented, social purpose investment options that have been approved by ImpactAssets only for use in its donor advised fund asset base. It is only for use by its donors. Any allocation to private debt and equity investment options may result in losses and illiquidity that will be borne solely by each donor advised fund account with investment in these options, as will associated program fees. Grant making from the principal value will not be possible until distributions are returned to ImpactAssets' Giving Fund. There is no guarantee of any recovery of capital. The Fund Manager has not approved the information contained in this Fund profile, including the assignment of risk ratings contained herein. The Units may be offered solely to, and subscriptions will be accepted only from "Accredited Investors," as defined in Rule 501(a) of Regulation D promulgated under the authority of the Act, who are also "Qualified Clients," as defined in Rule 205-3 of the United States Investment Advisers Act of 1940, as amended.
Save This Event
Organizer
ImpactAssets is a nonprofit financial services firm that increases the flow of capital into investments delivering financial, social and environmental returns. ImpactAssets' donor advised fund ("The Giving Fund") and field-building initiatives enable philanthropists, other asset owners and their wealth advisors to advance social or environmental change through investment and granting.

About The Giving Fund: 
The Giving Fund is an innovative donor advised fund that empowers donors to increase the impact of their giving by combining it with strategic sustainable and responsible investing to build a sophisticated philanthropic endowment. Donors recommend how The Giving Fund's assets are invested across a range of leading impact investment options including community investment, turn-key portfolios, private debt and equity funds and custom investments. The Giving Fund currently has nearly $500M in total assets.