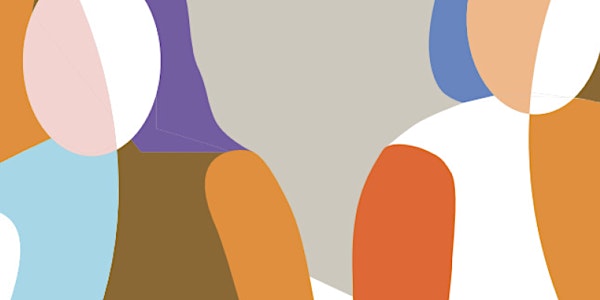 Key Thinkers Forum 2022: Online Attendance
Eating Disorders, Wellbeing and a need for Research
About this event
Eating disorders are common in Aboriginal and Torres Strait Islander people. Whilst the limited evidence is mixed, most studies show that First Nations Australians are at greater risk of disordered eating and eating disorders compared with non-Indigenous Australians and report higher levels of body dissatisfaction.
There is an urgent need for further research, the development of culturally appropriate assessment tools and psychotherapeutic treatments, and we need to better understand the impact of eating disorders on First Nations peoples.
This Key Thinkers Forum will be facilitated by Prof Tom Calma AO, FAA, and is a collaboration between the Australian Eating Disorders Research & Translation Centre (AEDRTC), the Djurali Centre for Indigenous Health Education and Research at Macquarie University and InsideOut Institute at the University of Sydney.
The Forum will stimulate discussion about current and emerging food and eating disorder issues within community, the research and translation gaps and priorities that exist currently, and will help guide the development of an Aboriginal and Torres Strait Islander Research & Translation Strategy as a key activity of the AEDRTC.
Facilitator
Professor Tom Calma AO, Poche Network Patron & Chair & Chancellor of the University of Canberra
An Aboriginal Elder of the Kungarakan tribal group. Prof. Calma has dedicated his life to improving the lives of all Australians & particularly Aboriginal & Torres Strait Islander Australians, championing advocacy for human rights & social justice.
Former Aboriginal & Torres Strait Islander Social Justice Commissioner & Race Discrimination Commissioner, Tom also served as a senior Australian diplomat in India & Vietnam. His landmark 2005 report calling for the life expectancy gap between Indigenous & non-Indigenous people to be closed within a generation laid the groundwork for the Close the Gap campaign & COAG's Closing the Gap response. Prof. Calma is the National Coordinator Tackling Indigenous Smoking & is Patron of Indigenous Allied Health Australia.
Prof Calma is a CI on 5 research projects and is a member of the Australian Genomics Independent Advisory Board, Australian Medical Research Advisory Body and the Aged Care Council of Elders.
Panellists
Associate Professor Boe Rambaldini, Macquarie University
Boe Rambaldini is an Aboriginal Elder of the Bundjalung Nation on the north coast of NSW. He is currently an Associate Professor at Macquarie University and a member of the Djurali Aboriginal and Torres Strait Islander Research and Education Centre.
From 2017 to 2022, Boe was the Director of the Poche Centre for Indigenous Health at the University of Sydney. Boe has collaborated with over 20 Aboriginal Community Controlled Health Services across NSW as well as government departments, universities, and professional associations. His current work at Macquarie University builds on these long-standing relationships to improve the health status of Aboriginal people in NSW.
Boe is a Chief Investigator on five grants: Antecedents of Renal Disease in Aboriginal Children and young adults study – ARDAC, Flinders University; Improving care pathways for Otitis Media in Aboriginal children (0-12): A case study approach, Macquarie University; Unlocking National Indigenous Translational Research Excellence, South Australian Health and Medical Research Institute Limited; Good Spirit Good Life: Better health and wellbeing for older Aboriginal and Torres Strait Islander Australians, University of Western Australia; and Improving Asthma Outcomes: Building a program of research with Aboriginal Australians using codesign methods in collaboration with Asthma Australia.
As an Aboriginal Elder Boe has ensured the community relevance and strong cultural governance in the research design and outcomes.
Leilani Darwin, Aboriginal & Torres Strait Islander Co-Production Lead, AEDRTC
Leilani Darwin is the CEO and Founder of First Nations Co. Leilani is already well known within the sector for her work and leadership in Suicide Prevention and Mental Health. She is a powerful advocate for Aboriginal and Torres Strait Islander led, culturally informed practices within mainstream services. This has been built from her own personal lived experience of losing many loved ones to suicide and her own mental ill health.
Through her leadership with the Aboriginal and Torres Strait Islander Lived Experience Centre and other National suicide prevention and mental health organisations, she will continue to work closely with the Aboriginal and Torres Strait Islander community to support and empower their voices and participation in key policy reform, program development and advisory roles across both the Mental Health and Suicide Prevention sector. Leilani is a Lead on the recently established Australian Eating Disorders Research & Translation Centre's Aboriginal and Torres Strait Islander Co-Production.
AJ Williams-Tchen, Nurse, Youth Worker, Social Worker, Aboriginal Health Worker and Career Educator
AJ is of Wiradjuri/Wotjobulak background. He is a nurse, youth worker, social worker, Aboriginal health worker and career educator. He is a Deadly Thinking Instructor & Principal Master Mental Health First Aid Instructor who had delivered over 700 MHFA courses nationally.
AJ is Founder of Girraway Ganyi Consultancy. He is a Cultural Advisor to ANZAED, Beyondblue, Butterfly Foundation, Independent Schools Victoria (ISV) and Association of Graduates in Early Childhood Studies (AGECS). He facilitates mentoring & support programs in schools and workplaces. In 2021 AJ was awarded AASW Aboriginal Social Worker of the Year.