A few SINGLE SEATS are still available! ---> REGISTER NOW to join us and get plugged in to what's going on with CBMC St. Louis.
About this event
Our Key Man meetings give your morning a big boost!
We'll enjoy a full breakfast with plenty of coffee, good company and great conversation. And, get ready for an empowering message from our special guest that will energize you for your day ahead! Invite your friends and colleagues along and let's get connected.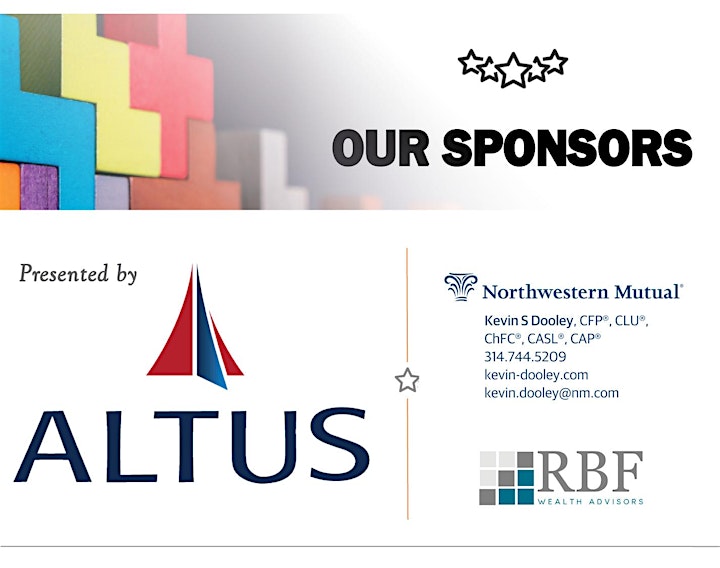 This is a great spot to plug in. Here you'll find out what we're about. CBMC - Christian Business Men's Connection - is a men's ministry that exists to help CONNECT marketplace men to Christ and to each other. Although you may not realize it, YOU are a piece of the big puzzle.
Finding a place where you fit should be fun and exciting. This is a terrific opportunity to meet and interact with purpose-driven men practicing business God's way. They'll share how they are BUILDING their faith in the marketplace and how God is working in their lives. You'll be encouraged as you hear stories of the incredible changes taking place.

Sorting all the pieces can seem challenging. It is certainly easier with someone alongside. As we walk through life together, sharing our burdens and celebrating life's victories, GROWTH and transformation take place. Proverbs 27 proclaims, "As iron sharpens iron, so one person sharpens another." Purpose-minded men encourage one another through authentic relationships built on the foundation of Christ.

The puzzle may be a bit unclear sometimes. Our special guest will provide some tools to bring the big picture into finer focus - equipping and inspiring you to understand how your piece fits.
[ Our Special Guest ]
We welcome J. Warner Wallace!

Is there any evidence to support the claims of the Bible? Can we prove the Bible is true? Is there any way to verify Jesus' death and resurrection? What if a detective investigated the claims of Christianity?
J. Warner Wallace is a world-renowned cold-case homicide detective. He applies the skills he gained investigating crimes to what some consider the biggest cold case of all ... the existence of God and the historicity of Jesus.
Wallace, an avowed atheist until age 35, became a Christian after he investigated the New Testament using the skills he learned as a detective. His techniques can help you see and share reasonable evidence with skeptics – to be able to "give the reason for the hope you have." Now as a Christian apologist, author and pastor, he shares what he uncovered with audiences around the country.
We are thrilled to be joined by J. Warner and look forward to an empowering message that will have us thinking like a detective.
For more about J. Warner, visit coldcasechristianity.com.

[ Eats and Seats ]
Doors open at 6:30 AM
Breakfast begins at 7 AM
Full, plated breakfast served!
Individual: $30
Table of 6: $180
Sponsorship: multiple options (see details below)
View/download Event Flyer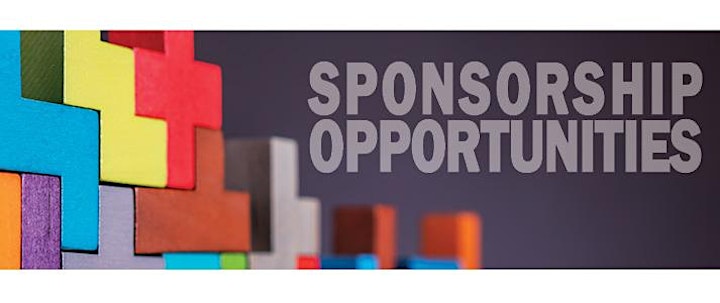 We are seeking individuals to help CBMC keep Key Man meetings affordable for everyone. The attendance fee of $30 covers only a portion of the actual cost per person. Increasing this fee would make it prohibitive for many to attend. This leaves a gap between the actual event cost and payments received – the result…a negative income for each Key Man meeting.
Will you prayerfully consider filling this need by participating as a Key Man Sponsor in 2021?
Several levels of sponsorships are available, each with varying benefits, which you'll find
via the view/download link provided below
or, within the registration window >>> just click the GREEN REGISTER BUTTON displayed on this page ..... found at the top OR bottom depending on your device and whether you're viewing on Eventbrite or our website.
We are so thankful for your support as we help to build God's kingdom, one businessman at a time!
View/download Sponsorship Opportunities
[ Questions? ]
We're here to help!
314.628.1463
cbmcstlevents@cbmc.com
Organizer of Key Man Meeting | May 2021
Everything we do is about helping you move from where you are now to the next step in your walk with God.  While you may not realize it, you are part of a great adventure! 
Looking to connect with something bigger than yourself?  We can relate!  We'll help you get connected with other men who are growing in their faith.  You'll hear how God is working in their lives and the incredible changes taking place as a result.
Connect with us - get plugged in!
Exciting news . . . we have a new address and phone.  Stop by and see us at our new location or call us - we'd love to chat with you.
CBMC St. Louis
12977 North Forty Drive, Suite 212
St. Louis, MO 63141
314.628.1463 | cbmcstlevents@cbmc.com | cbmcstl.com
Mike Baese, Area Director
Paula Gates, Administrative Assistant