Description
Key Biscayne Piano Festival in collaboration with Miami International Piano Festival is proud to present KEMAL GEKIC.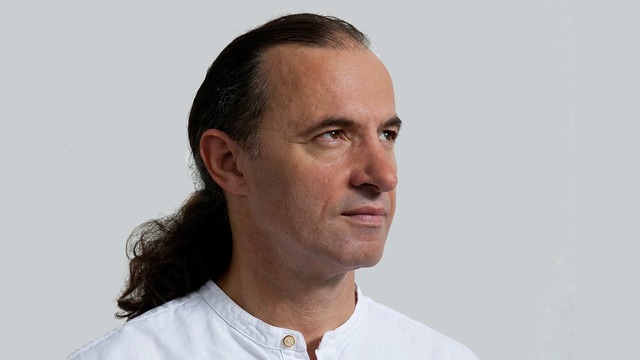 The show will be on Friday, April 24, 2019 at 7:00 pm.
Concert Ticket: The Concert Ticket admits one adult or child to the concert only. THIS TICKET WILL BE AVAILABLE ONLINE UNTIL FRIDAY, April 24TH AT 4 PM. ALL OTHER CONCERT TICKET PURCHASES CAN BE MADE ON SITE AT THE BOX OFFICE.
Concert Tickets are available online and at the door.
There will be beverages & snacks on sale before the concert & during the Intermezzo.
Each of our performances will be held at the Key Biscayne Crossbridge Church (located at 160 Harbor Drive), and performance seating is on a first come, first serve basis.

Piano Festival performances are a formal affair calling for "Miami Chic" attire.
Children 8 and up are welcome to attend.
Community service hours are available for student volunteers. Volunteers will be able to register up to Thursday, April 23, 2019. Contact Carolyn at carolyn@keybiscaynefoundation.org to learn more.
Parking is available at the front of the church.
If you experience techincial difficulties with the online purchase of the concert tickets, please email info@keypianofestival.org.
---
"Mr. Gekic possesses the greatest single interpretive talent combined with the most stupendous technical mastery of anyone now before the public."
-Frank Cooper
---
Flamboyant, daring, provocative, exciting, seductive and sensitive are some of the words used to describe one of today's most formidable pianists, Kemal Gekic, whose playing has been acclaimed worldwide by public and critics alike. His daring approach to tone and form marked him as a maverick in the musical world, a distinction he welcomes: the very strength of his artistry challenges, provokes, intrigues. "Gekic rides the charismatic edge of genius" R. Dyer, Boston Globe "He is something like a general who has learned all the rules in the book and is, therefore, free to ignore them in the time of war" James Roos, Miami Herald "His playing is transcendental as well as incandescent" John Ardoin, Dallas Morning News] Performing worldwide from a vast repertoire, Kemal Gekic presents fascinating, uncompromising and ever-changing interpretations, always generating frenzied audience enthusiasm.
As a recording artist, Kemal Gekic has won accolades in Europe, America, and Japan for insightful, original views of the music. His outstanding Rossini-Liszt transcriptions (Naxos) won "The Rosette" of The Penguin Guide to Music, while his recording of Liszt's Transcendental Etudes (JVC) is generally considered to be the best recording of a set in history. Born in Split, Croatia, Kemal Gekic got his early training from Prof. Lorenza Baturina. He graduated the class of Prof.Jokuthon Mihailovic at the Art Academy of Novi Sad and was immediately given a faculty appointment by the piano department which he eventually directed until 1999. Since 1999 he has been Artist in Residence at the Florida International University in Miami, Florida.

In 1999 he moved to Miami, Florida to take up his present post as Artist in Residence at the Florida International University after making a historical debut at the Miami International Piano Festival. Mr. Gekic is one of the most important pillars of this Festival having graced its stage on numerous occasions.

He is currently also a visiting professor at the Musashino Academy of Music in Tokyo and a guest lecturer at numerous universities and academies throughout the world. He has served as

a juror on numerous piano competitions. Programs on his life and his performances have been broadcast by RAI Italy, TV Portugal, TV Yugoslavia, NHK Japan, POLTEL Poland, RTV Lower Saxony West Germany, RTV USSR, Intervision, CBC and PBS.
Mr. Gekic performs regularly in the United States, South America, Europe and Asia and most recently he has appeared as a soloist with the Royal Philharmonic, Warsaw Symphony and NHK Symphony Orchestra in Japan and performed several recitals in different countries.

Kemal Gekic is actively involved with Patrons of Exceptional Artists and is a representative of the Miami International Piano Festival worldwide.
---
Program
CHOPIN
Scherzo Op.20 No. 1
Ballade Op.23 No. 1
Nocturne Op.48 No. 1
Nocturne Op.55 No. 1
Etude Op.25 No. 1
Etude Op.10 No 12
Polonaise Op.53
ANDRE ALEN Variations (1999)
LISZT
Rhapsodie Hongroise No. 10
Rhapsodie Hongroise No. 11