Description
Key Biscayne Piano Festival in collaboration with Miami International Piano Festival is proud to present
Jorge Luis Prats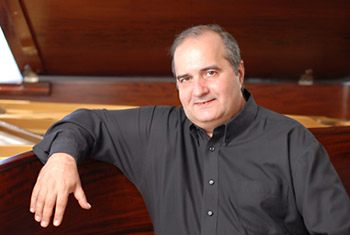 The Key Biscayne Piano Festival is proud to present, in its fourth concert of the inaugural season 2018-19, direct from Spain and back in Miami,

Jose Luis Prats.
Come and experience this astonishing piano virtuoso that kindly accepted to step in for Josu de Solaun, who unfortunately could not attend.
The show will be on Friday, March 22, 2019 at 7pm.
There are two ticket types available for purchase:
Concert Ticket:The Concert Ticket admits one adult or child to the concert only. THIS TICKET WILL BE AVAILABLE ONLINE UNTIL FRIDAY, MARCH 22ND AT 4 PM. ALL OTHER CONCERT TICKET PURCHASES CAN BE MADE ON SITE AT THE BOX OFFICE.
Gourmet Ticket: The Gourmet Ticket admits one child or adult to the concert as well as a gourmet tasting & prosecco reception provided by Puntino Key Biscayne in a reserved zone and ONLY BEFORE the concert at 6:30pm. A description, sample menu, and photographs of the Gourmet Tasting are below. GOURMET TICKETS WILL ONLY BE AVAILABLE UNTIL WEDNESDAY, MARCH 20TH. NO GOURMET TICKETS WILL BE SOLD THE DAY OF THE FESTIVAL.
Concert Tickets are available online and Gourmet Tickets are only available online.
Also a Puntino truck will be selling pizza before the concert & during the Intermezzo to the ones that have not bought the gourmet tickets.
Prosecco/white-red wines/water on sale to all only during the Intermezzo.
Each of our performances will be held at the Key Biscayne Crossbridge Church (located at 160 Harbor Dr.), and performance seating is first come, first serve. A ZONE WILL BE RESERVED IN THE CHURCH FOR THE GOURMET TICKET HOLDERS.

Piano Festival performances are a formal affair calling for "Miami Chic" attire.
Children 8 and up are welcome to attend, and Crossbridge Church babysitting services are available. Babysitting services must be reserved maximum two days before the performance. For babysitting reservations, please click here.
Community service hours are available for student volunteers. Volunteers will be able to register up to Thursday, March 21st, 2019. Contact Carolyn at carolyn@keybiscaynefoundation.org to learn more.
Parking is available at the front of the church.
---
JORGE LUIS PRATS

(SPAIN)
"The best pianist you haven't heard of, this master pianist is unlike any other"
−BBC Music Magazine
---
When young, Jorge Luis Prats was awarded with a scholarship to the Tchaikovsky Conservatory of Moscow where he studied with Rudolf Kerer and he continued his studies at Conservatoire de Paris and later at the Hochschüle für Müsik und Künstler in Vienna with Paul Badura Skoda and Magda Tagliaferro. At 21 years old, Jorge Luis won the first prize at the prestigious Concours Marguerite Long – Jacques Thibaud in Paris as well as the special award of best interpretation of works by Ravel and Jolivet.
Since May 2007, when Jorge Luis Prats gave his first recital at the Miami International Piano Festival, his career has undergone a dramatic ascent. His debut recitals at the prestigious "Meister Pianisten" series at the Concertgebouw in Amsterdam having been received with standing ovations, in 2010 he returned to the same series for the third time, an honor uniquely reserved for Brendel and Sokolov previously).
In May 2010 Jorge Luis replaced Nelson Freire at his Salle Pleyel recital, to a tremendously enthusiastic response from the public and in September of the same year he again triumphed at the festival "Piano aux Jacobins" in Toulouse.
Following these successes, he has been invited by the organisers of several prestigious French series to perform in Autumn 2011 at the Grand Interpretes in Lyon, at the Grand Theatre de Aix en Provence, a re-invitation from the Piano 4 Etoiles series at Salle Pleyel and to perform Rachmaninov with the Orchestre de Paris under Paavo Järvi.
Jorge Luis has toured Europe, Latin America, China, Japan and Korea and has played with Royal Philharmonic Orchestra in London, BBC Symphony Orchestra, Dallas Symphony etc. In Mexico, he has performed with the Mexico City Orchestra, the Ofunam Orchestra and the Jalapa Orchestra and in South America with the Columbia Philharmonic, Simon Bolivar Symphony Orchestra and Caracas Municipal Orchestra.
---
PROGRAM
GUERRERO
Suite Havana
ALBENIZ
Iberia Suite (six pieces)
CHOPIN
Piano Sonata No3 in B minor, Op. 58
---
GOURMET TICKET
Catered by Puntino Key Biscayne, the Gourmet Ticket includes a gourmet tasting and prosecco before the concert. The tasting includes Salmon and Caviar Canapé, Vegetarian Canapé, Polpo Con Patate, Ceviche, Tuna Tartare, Mini Parmigiana Di Melanzane, Carpaccio Di Manzo, Vitello Tonnato, and Mini Tiramisu.
Puntino Key Biscayne is crafting personal pizzas from the finest ingredients like mozzarella cheese and tomato sauce imported from Italy and combined with local produce. BEFORE and during the INTERMEZZO.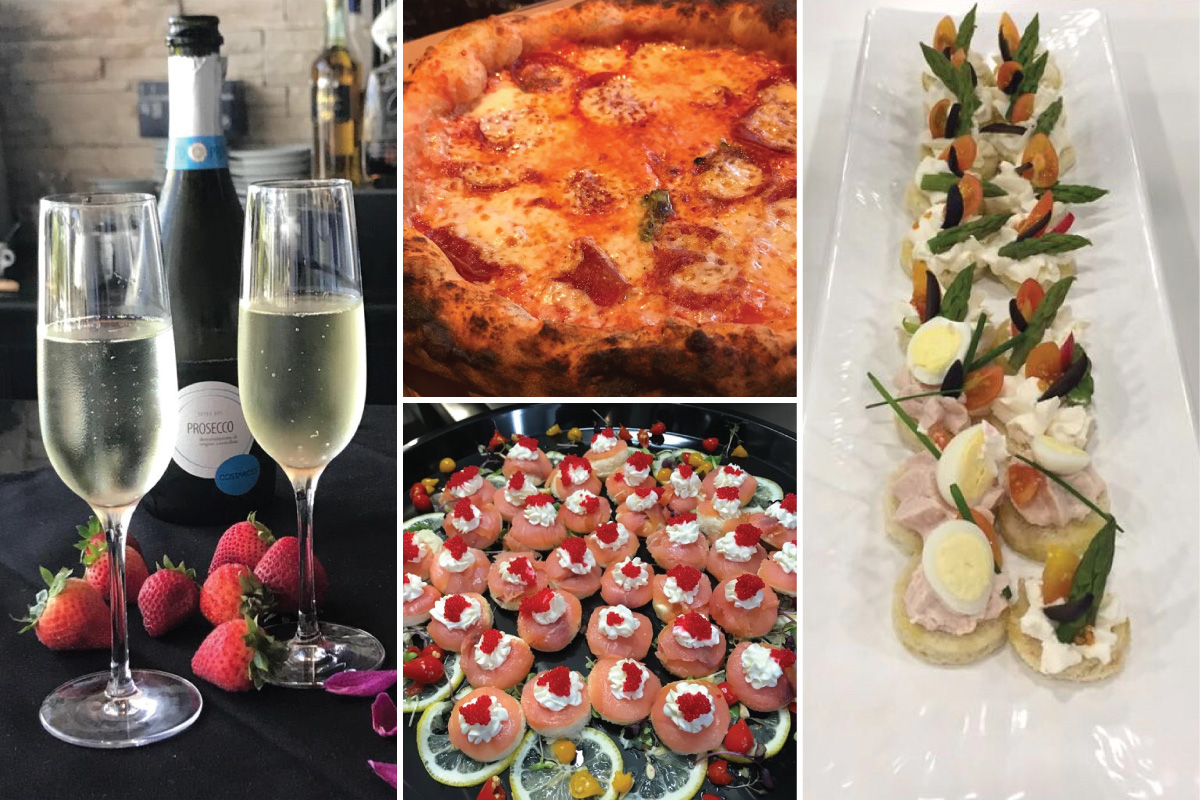 Learn more about the Key Biscayne Piano Festival at www.keybispiano.org