Description
Key Biscayne Piano Festival in collaboration with Miami International Piano Festival is proud to present
"Montecarlo in the Key of Arts" with Russian pianist

ILYA ITIN.



"Talent development preconcert series" presents
Henry Frazar, 14 years old prodigy pianist


Special guests:
The Plotnikov Family
Viacheslav Plotnikov
Gala Del Conte
Catherine Del Conte-Plotnikov
contemporary figurative artists representing Key Biscayne and Montecarlo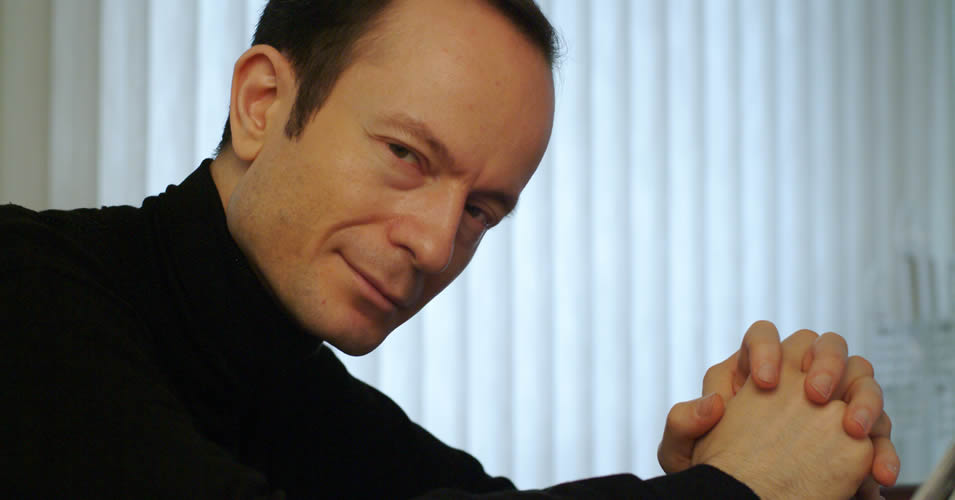 The show will be on Friday, March 20, 2019 at 7:00 pm.
Concert Ticket: The Concert Ticket admits one adult or child to the concert only. THIS TICKET WILL BE AVAILABLE ONLINE UNTIL FRIDAY, MARCH 20TH AT 4 PM. ALL OTHER CONCERT TICKET PURCHASES CAN BE MADE ON SITE AT THE BOX OFFICE.
Concert Tickets are available online and at the door.
There will be beverages & snacks on sale before the concert & during the Intermezzo.
Each of our performances will be held at the Key Biscayne Crossbridge Church (located at 160 Harbor Drive), and performance seating is on a first come, first serve basis.

Piano Festival performances are a formal affair calling for "Miami Chic" attire.
Children 8 and up are welcome to attend.
Community service hours are available for student volunteers. Volunteers will be able to register up to Thursday, March 19, 2019. Contact Carolyn at carolyn@keybiscaynefoundation.org to learn more.
Parking is available at the front of the church.
If you experience technical difficulties with the online purchase of the concert tickets, please email info@keypianofestival.org.
---
"A great master, his style combines ample technique, maturity, lyric fantasy, and liberty."
Le Monde (Paris, France)
---
Born in Yekaterinburg, Russia, his piano studies began at the Sverdlovsk School for the Gifted with Natalia Litvinova. He went on to graduate from the Moscow Conservatory with the highest honors in 1990 working with legendary teacher Lev Naumov. Mr. Itin won his first major piano competition while at the Conservatory, taking second place in the 1990 Russian National Rachmaninov Competition. Soon after, he won top honors in the William Kapell Competition, followed by First Prize, and the Special Chopin Prize at the Casadesus Competition (Cleveland Competition), and the Best Performance of a Work of Mozart, Best Prokofiev Performance, and Third Prize at the Gina Bachauer Competition.
Ilya Itin is on the teaching faculties of the Musashino Academy in Tokyo, the Academy of the Miami International Piano Festival and the Golandsky Institute at Princeton University. He has also taught in the piano departments of the Juilliard School prep and college divisions, Peabody Conservatory, and the Graduate Program at CUNY. Ilya Itin resides in Tokyo, Japan, and New York City where he maintains a private teaching studio.
"Itin's is a rare and exciting artistry indeed…poised, pure, and ravishing in its range of colour, Itin's playing is a prime example of a superb technique put at the service of an inquiring and imaginative mind." (Daily Telegraph, London)

Audiences throughout the world revere Ilya Itin's unique artistry. Playing to sold out houses in Japan and in the US, he is known for his extraordinary range, power, quality of sound and command of the piano. His Princeton recital was singled out by the Philadelphia Inquirer as a "top ten musical moment of the year", and the NYT critic described him as: "…a brilliantly insightful pianist who offered a superb recital ". Since capturing the Gold Medal, BBC Audience Award, and Contemporary Music Prize at the 1996 Leeds International Piano Competition, Ilya Itin has performed throughout the world bringing his powerful musical imagination and mastery to wide ranging repertoire. "I'd go to hear him play the phonebook," remarked BBC TV critic Ian Burnside.

Ilya Itin has performed with many of the world's great conductors, including Sir Simon Rattle, Neemi Jarvi, Christoph von Dohnanyi, Yakov Kreizberg, Vassily Sinaisky, Valery Polyansky, and Mikhail Pletnev performing as soloist with orchestras, including the Cleveland Orchestra, the St. Petersburg Philharmonic, the Tokyo Symphony, the National Symphony, the London Philharmonic, the China National Symphony, the Symphony Orchestra of India; the Mexico City Philharmonic; and the Rochester Philharmonic.

Much lauded for his chamber music collaborations with colleagues and friends in the US, Europe and Asia, he recently performed Beethoven Archduke Trio in New York with the Jupiter Chamber Players followed by a recital of the complete Brahms Sonatas in Tokyo with violinist, Fuminori Maro Shinozaki. He has made numerous recordings of chamber music, including Beethoven's "Spring" Sonata, Brahms Viola Sonata, Martinu Double Violin Sonata, and Piazzola Spring/Autumn in Buenos Aires, with Igor Gruppmann, violin and Vesna Gruppmann, viola/violin. Mr. Itin has also recorded a full recital with legendary violinist Ida Haendel at the Miami International Piano Festival.

During the 2015-2016 he will be releasing his newest recording of the complete Debussy Preludes on vinyl and high definition audio. His Princeton recital in July 2015 will also be

released as a state-of-the-art high definition recording of the live performance. It features beloved works of Rachmaninov and Scriabin. Itin's DVD of the "Russian Marathon" concerts at the Miami International Piano Festival was also recorded live, in one day and included, all 24 Preludes of Rachmaninov, and Prokofiev's 7th and 8th Sonatas. Other recordings include Beethoven's 2nd Piano Concerto with the Jerusalem Camerata on the JDR label, and Prokofiev's 6th Sonata with Mussorgsky's Pictures at an Exhibition on VAI.

Mr. Itin is also a much sought after teacher giving regular master classes throughout Japan, in Princeton, Miami, and New York. His students include winners of top prizes in international competitions, and highest awards at the most competitive conservatories of the US and Japan. Ilya Itin is a recipient of support of Patrons of Exceptional Artists and is in the Piano Faculty of the Miami International Piano Festival Academy since 2015.
---
Program
CHOPIN
Nocturne Op. posthumous in C sharp minor
Mazurka Op. 30 No 4 in C sharp minor
Barcarolle Op 60 in F sharp Major
Valse Op 70 No 2 in F minor
Valse Op 64 No 3 in A flat major
Valse Op 64 No 2 in C sharp minor
Nocturne Op 27 No 1 in C sharp minor
Nocturne Op 27 No 2 in D flat Major
Ballade Op. 47 No 3 in A flat Major
MUSSORGSKY
Pictures at an Exhibition
Promenade
The Gnome
Promenade
The Old Castle
Promenade (2nd)
Tuileries (Children's Quarrel after Games)
Cattle
Promenade (3rd)
Ballet of Unhatched Chicks
"Samuel" Goldenberg and 'Schmuÿle"
Promenade
Limoges. The Market (The Great News)
Catacombs (Roman Tomb) – With the Dead in a Dead Language
The Hut on Hen's Legs (Baba Yaga)
The Bogatyr Gates (In the Capital in Kiev)