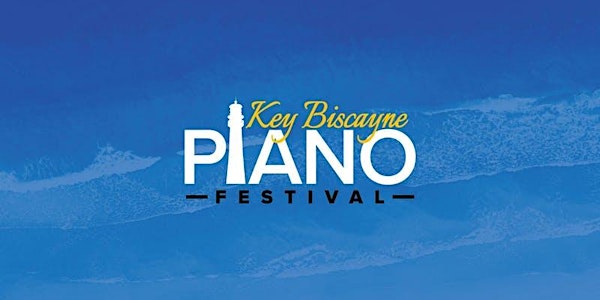 Key Biscayne Piano Festival presents A South American Cultural Celebration
When and where
Location
Crossbridge Church | Key Biscayne 160 Harbor Drive Key Biscayne, FL 33149
Description
Key Biscayne Piano Festival is proud to present FRANK DI POLO & EDEPSON GONZALEZ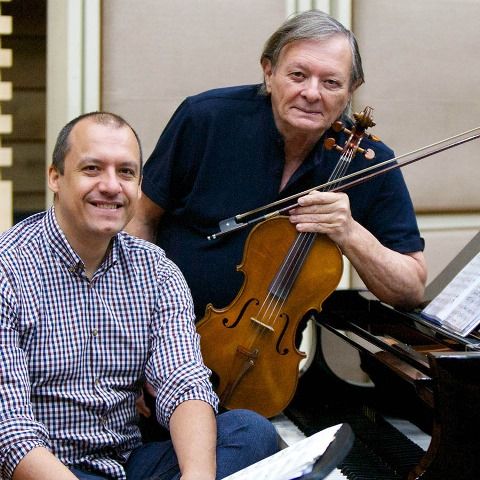 Join us on Thursday, April 4th, 2019 for the Key Biscayne Piano Festival's Inaugural Series 2018-19.
Our second special performance will be showcasing Frank di Polo and Edepson Gonzalez as part of our South American cultural celebration at the Key Biscayne Crossbridge Church at 7 pm.
PROGRAM: Guided by inspiration and empathy the duo will improvise an unforgetable trip from Baroque to Jazz, and "something more" in a unique concert.
The two performers will be surrounded by artists from other South American countries during their performance as well.
Jimena Gratteri, from Peru, will be painting live during the concert, and Ivonete Leite, from Brazil, will be showcasing her photos. A pair of Tango dancers will welcome you at 6:30PM outside of the venue entrance.
Come to this amazing event to hear extraordinary music, and to immerse yourself in a whirlwind of the treasures of South American culture!
Concert Ticket:The Concert Ticket admits one adult or child to the concert only. THIS TICKET WILL BE AVAILABLE ONLINE UNTIL THURSDAY, APRIL 4TH AT 4 PM. ALL OTHER CONCERT TICKET PURCHASES CAN BE MADE ON SITE AT THE BOX OFFICE.
Concert Tickets are available online and at the door.

Also a Puntino food truck will be selling beverages and snacks before the concert & during the Intermezzo.
For every person whom purchased a ticket for the concert online and/or at the door, Puntino will provide a 20% discount in addition to a Prosecco/wine glass if dining at Puntino after the concert.
Each of our performances will be held at the Key Biscayne Crossbridge Church (located at 160 Harbor Dr.), and performance seating is on a first come, first serve basis.

Piano Festival performances are a formal affair calling for "Miami Chic" attire.
Children 8 and up are welcome to attend.
Community service hours are available for student volunteers. Volunteers will be able to register up to Wednesday, April 3rd, 2019. Contact Carolyn at carolyn@keybiscaynefoundation.org to learn more.
Parking is available at the front of the church.
---
Frank Di Polo
Born in Caracas. At the age of 4, he started music studies with Emil Friedman and at 14 he got a scholarship to study viola with Francis Tursi at the Eastman School of Music in Rochester, New York. Upon completion, he returns to Venezuela to join the Symphony Orchestra of Venezuela for 6 years.
In 1971, she was selected as the main viola at the World Symphony Orchestra to open the JFK Concert Hall at the Kennedy Center in Washington and also at Walt Disney's Magic World in Orlando, during the premiere of the festive Overture of Dmitri Shostakovich, under the baton of Arthur Fiedler.
In 1975, together with José Antonio Abreu, he founded the National System of Youth and Children's Orchestras of Venezuela and the Civil Society Juan José Landaeta Youth National Orchestra, which he chairs. In 1976, he founded the Inocente Carreño Audiovisual Center.
In 1979 he entered as a founding member of the Simón Bolívar Symphony Orchestra as concertmaster, then as main viola and later as the principal of the second violins.
He is founder and director of the Itinerant Academy of Viola of Venezuela and has been invited as a director to numerous chamber groups, both in Venezuela and abroad. He is also a founding member of the Simón Bolívar String Quartet.
His work within the Simón Bolívar Musical Foundation has led him to make extensive concert tours throughout Europe, the United States and Latin America, standing out among other performances at the Concertgebouw in Amsterdam, the Royal Festival Hall in London, the Opera Theater in Madrid, the Palau de la Música of Barcelona, the Teatro Colón of Buenos Aires, the Municipal Theater of Rio de Janeiro, Fine Arts of Mexico, as well as the theaters of Osaka, Kobe and Tokyo in Japan.
He has also participated in the festivals of: Aberdeen, Florence, Venice, Puerto Rico and Montpellier. He was elected in 2006 the main viola of the World Philharmonic Orchestra in Paris, France, where all the main concertinos of the international musical field met.
Di Polo continues to plant the System for Latin America, Europe and Asia, as well as being part of the Missions of the Itinerant Andean Conservatory, attached to the Andean Development Corporation. He was a member of the jury and viola instructor of the National Youth Orchestra of the Americas.
---
EDEPSON GONZALEZ
Within the musical career of Edepson Gonzalez, we can mention many facets in which he performs, not only as an instrumentalist, but also as a musical producer and arranger.
He has studied piano at the Conservatory of Los Teques, directed by Juan Bautista Carreño, descendant of the great pianist Teresa Carreño , with David Ascanio at the Conservatory Simon Bolivar. Improvisation studies with the Gerry Weil, Charlie Banacos (Garry Dial), and Clare Fischer, icon of generations of jazz in the West Coast.
Multiple facets in the world of jazz, popular and academic music have given him the opportunity to perform in various stages as "side-man", soloist and musical director. Such work gives him versatility in terms of the repertoire of world music, from ragtime, stride piano, bebop, blues to works by composers such as Juan Sebastian Bach, Mozart, Haydn, Scriabin, and composers of contemporary Venezuelan music.
He has shared stages in different countries, many places in Japan, USA, Latin America and part of Europe.
His work as a session musician has led him to an average of more than 300 tracks in productions of different genres, in popular music, jazz, bagpipes, pop, among others.
Currently piano coordinator in the Big Band Caracas, active performer of the musical band Guaco as a keyboardist, producer / arranger of multiple national and international musical productions. The special project Duo Frank Di Polo / Edepson Gonzalez, from the Baroque to jazz and something more, highlights the specialty and versatility in the piano.