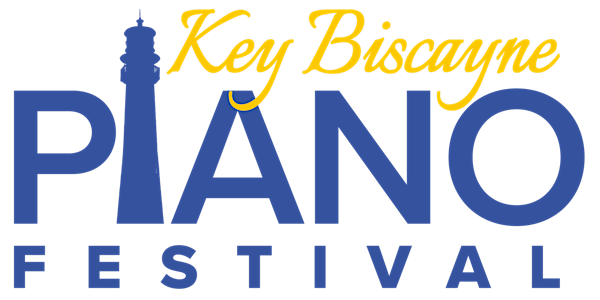 Key Biscayne Piano Festival celebrates Miami Cuba España with Orlando Alonso
By Key Biscayne Piano Festival
When and where
Date and time
Friday, January 17, 2020 · 7 - 9pm EST
Location
Crossbridge Church | Key Biscayne 160 Harbor Drive Key Biscayne, Florida 33149
Description
Key Biscayne Piano Festival, in partnership with

Miami International Piano Festival,

is honored to present the great Cuban virtuoso pianist Orlando Alonso.

Due to unforeseen circumstances, Maestro Jorge Luis Prats will be unable to perform at this announced concert.

Special guests
Kuti Martínez Art & photography Presenting part of her work about Cuba

Juan Castro Olivera Writer and journalist presenting his latest book
"Entre La Habana y Miami" winner of the International Latino Books Awards

At 6:30PM Orlando Forte (violin) & Maricarmen (accordion) will welcome the audience outside of the premises with Spanish and Cuban musical reminiscences

https://www.eventbrite.com/e/key-biscayne-piano-festival-ce…

Key Biscayne Crossbridge Church 160 Harbor Drive, Key Biscayne FL 33149



Maestro Orlando Alonso will perform at 7:00 pm.
Concert Ticket: The Concert Ticket admits one adult or child to the concert only. THIS TICKET WILL BE AVAILABLE ONLINE UNTIL FRIDAY, JANUARY 17TH AT 4 PM. ALL OTHER CONCERT TICKET PURCHASES CAN BE MADE ON SITE AT THE BOX OFFICE.
Concert Tickets are available online and at the door.
There will be beverages & snacks on sale before the concert & during the Intermezzo.
Each of our performances will be held at the Key Biscayne Crossbridge Church (located at 160 Harbor Drive), and performance seating is on a first come, first serve basis.

Piano Festival performances are a formal affair calling for "Miami Chic" attire.
Children 8 and up are welcome to attend.
Community service hours are available for student volunteers. Volunteers will be able to register up to Thursday, January 16, 2020. Contact Carolyn at carolyn@keybiscaynefoundation.org to learn more.
Parking is available at the front of the church.
If you experience technical difficulties with the online purchase of the concert tickets, please email info@keypianofestival.org.
---
"Alonso's performance was engaging, contrasting and loyal to the music. His touch is clear and robust, his technique flawless."– La Tribuna, Rio de Janeiro


"Orlando Alonso offered a solid and passionate performance. He displayed an undeniable mastery of the instrument throughout"– La Libre Belgique, Brussels


---
Highlights from the 2018/19 Season include concerts with cellist Yo-Yo Ma and violinist Joshua Bell at the Kennedy Center in Washington, DC. and Lincoln Center in New York; Debuts at the Spoleto Festival, the Lincoln Center Festival and New Docta Festival in Argentina; Latin-American and European tour with Bohemian Trio and The Alonso Brothers.
Cuban born pianist and conductor Orlando Alonso has already established a flourishing international reputation through his orchestral and recital performances in North America, South America and Europe. Noted for his challenging programs, artistic maturity and versatility, his repertoire ranges from Bach, Mozart and Beethoven through the Romantics, Liszt and Brahms, to works by contemporary composers.
Mr. Alonso has performed with many of the major orchestras in Cuba as well as North and South America, including the Santa Clara Symphony, Havana Symphony, Key West Symphony, American Youth Symphony, OSB Orchestra of Rio de Janeiro, National Symphony Orchestra of Brazil, Madrid Symphony, Kiev Symphony Orchestra, Astoria Symphony, Manhattan Chamber Orchestra, George Enescu Symphony Orchestra in Romania and Ossia Symphony Orchestra. Mr. Alonso has given recitals at Carnegie Hall in New York and has performed extensively throughout Europe, North and South America and China.
Winner of the Amadeo Roldan Piano Competition in Havana, the Sant' Agata li Battiati in Italy, the Frinna Awerbuch International Piano Competition in New York, he was also the recipient of the Harold Bauer Award, the highest honor bestowed upon a graduating student at the Manhattan School of Music.
Orlando Alonso studied with Jorge Luis Prats at the Havana Conservatory, Herbert Stessin at the Juilliard School and with Zenon Fishbein and Horacio Gutierrez at the Manhattan School of Music.
Mr. Alonso studied conducting with Zdenek Macal and Kurt Masur at The Manhattan School of Music. He is the founder of the Ossia Symphony Orchestra and Ensemble LPR in New York, as well as a member of Bohemian Trio and The Alonso Brothers.
PROGRAM
J. S. BACH Preludes and Fugue 1-5 Book I
J. BRAHMS Variations and Fugue on a tehme by Haendel, Op. 24
~ Intermission ~
F. LISZT 5 Trascendental Etudes
Pysage
Harmonies du Soir
Chasse Neige
Feux Follets
Mazeppa
F. MOMPOU Prelude No.1 & No. 2
I. CERVANTES 5 Danzas Cubanas
Soledad
No me toques
Ilusiones Perdidas
Adiós a Cuba
Los Tres Golpes
Invitación
Los delirios de Rosita
J. M. VITIER
Festiva
Tarde en la Habana
---