Kevin Kelly at The Interval: The Inevitable

Tuesday, June 7, 2016 from 6:30 PM to 8:30 PM (PDT)
Event Details
The Long Now Foundation welcomes
Kevin Kelly (author, Long Now founding board member)
"The Inevitable"
@ The Interval at Long Now: check-in begins at 6:30; talk will start at 7:30 
Kevin's new book The Inevitable will be on sale--he will sign after the talk
Tickets for this talk are $35; proceeds support The Interval speaking series
Patron tickets are available which reserve a seat for an included $65 donation

For decades Kevin Kelly has been a participant in and a leading thinker about technology, immersing himself both in technology's long term trends and its social consequences. As a writer, publisher, editor, journalist, photographer, as well as a Long Now board member, he has been an active scout on the frontiers of generations of tech. Most beneficial to us all, he constantly reports back via blog, magazine, book and Long Now Seminar about what worked, what didn't, and always the big picture of where we are going next. His new, much anticipated book is a culmination of sorts.

The Inevitable: Understanding the 12 Technological Forces That Will Shape Our Future, is a kind of grand synthesis of Kevin's thinking on where technology is heading and where we should position ourselves as this new world emerges. He covers ubiquitous artificial intelligence, decreased ownership, and more pay-to-access-anytime. We'll communicate with our devices via gesture and voice rather than keyboards. Virtual reality, robots, and ubiquitous screens that watch us back will all have a part to play in the future inevitable.

Long Now members can access a free livestream of this event online. The studio of Edward Burtynsky is sponsoring The Interval's live audio stream in 02016. Mercury Films and Studio Burtynsky's forthcoming project Anthropocene (02017) looks at how civilization has re-engineered the world in ways that will persist into geological time. Their support enables us to stream these events for our members all over the world.

Become a member for access to live audio streams of our Seminars and Interval events.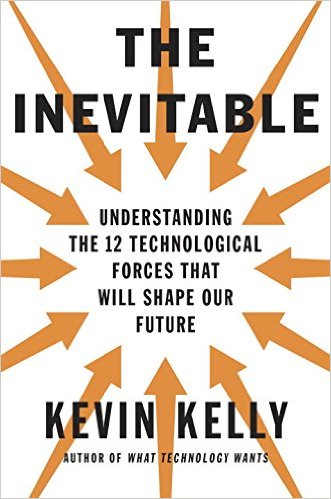 "Kevin Kelly has been predicting our technological future with uncanny prescience for years. Now he's given us a glimpse of how the next three decades will unfold with The Inevitable, a book jam-packed with insight, ideas, and optimism."
— Brian Eno (Long Now co-founder)

photos of Kevin Kelly by Christopher Michel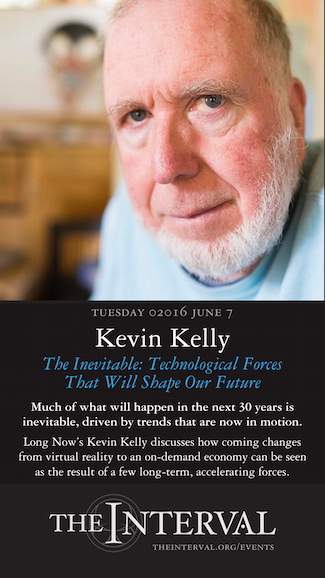 Kevin Kelly is Senior Maverick at Wired Magazine. He co-founded Wired in 01993, and served as its Executive Editor until 01999. He is editor and publisher of the Cool Tools website, which gets half a million unique visitors a month. From 01984 to 01990 Kevin was publisher and editor of The Whole Earth Review, a journal of unorthodox technical news. He co-founded the Hackers Conference and was involved with launching pioneering online service the WELL in 01985.
Kevin is a charter board member of The Long Now Foundation. He is the author of more than a dozen books including Cool Tools, What Technology Wants, New Rules for the New Economy, and the classic book on decentralized emergent systems, Out of Control. His journalism has appeared in The New York Times, The Wall Street Journal, The Economist, Time, Harpers, GQ, and Esquire. He lives in Pacifica, California and can be found online at www.kk.org or on Twitter @kevin2kelly.

"As exhilarating as the most outlandish science fiction novel, but based on very real trends. Kevin Kelly is the perfect tour guide for this life-changing future."
—Mark Frauenfelder (Boing Boing) on The Inevitable

You can read Kevin's essay on "The Clock in the Mountain" on Long Now's website.

Long Now members hear about Interval events first: become a member today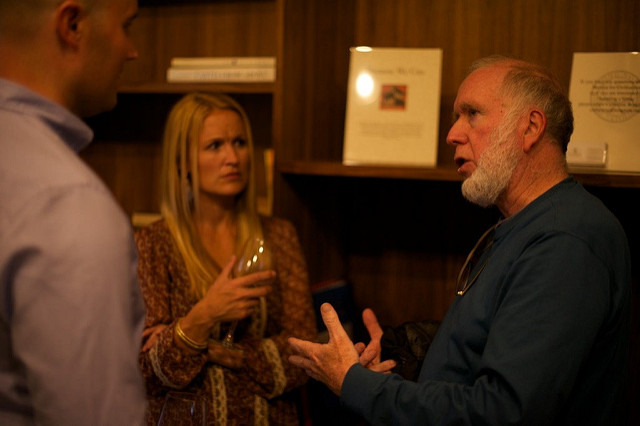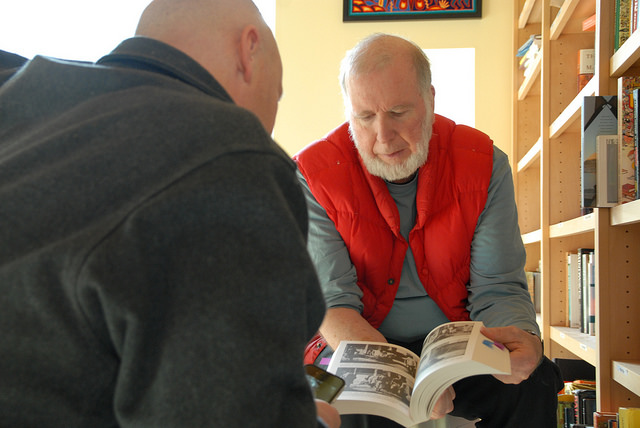 When & Where

The Interval at Long Now
Fort Mason Center
2 Marina Blvd
San Francisco, CA 94123


Tuesday, June 7, 2016 from 6:30 PM to 8:30 PM (PDT)
Add to my calendar
Organizer
The Interval at Long Now is a bar, cafe and venue for talks and other gatherings located in historic Fort Mason Center on San Francisco's north shore within site of the Golden Gate Bridge and Alcatraz. The Interval serves delicious beverages in a room full of mechanical wonders and thousands of books.
We are open daily from 10AM to midnight. Events are typically on Tuesday nights a few times a month. Tickets usually go on sale 2 weeks prior to the event. Our talks tend to sell out quickly due to our limited capacity.
Long Now members can purchase tickets before the general public.
The Interval is home to The Long Now Foundation which is dedicated to long-term thinking through projects including building a 10,000-year Clock, the monthly Seminars About Long-term Thinking (SALT), The Rosetta Project, PanLex, and Revive & Restore.