Ketterät terveydenhuollon tietojärjestelmät Espoossa

Thursday, May 16, 2013 from 1:00 PM to 5:00 PM (PDT)
Event Details
Yhteenveto tilaisuudesta nyt saatavilla! Lataa dokumentti tästä.
Kiitos vielä kaikille osanottajille.
--

Agile Finland, Espoon vihreät valtuutetut ja Houston, Inc toivottavat teidät tervetulleiksi terveydenhuollon tietojärjestelmien ketterää kehitystä käsittelevään seminaariin torstaina 16.5 kello 13-17. 
Apotti-hankkeen jälkimainingeissa terveydenhuollon tietojärjestelmät ovat olleet suurennuslasin alla. Espoon päätös jättäytyä epävarmasta hankkeesta oli viisas, mutta edessä on pitkä taival omien järjestelmien kehittämisessä ja sovittamisessa muihin, niin kansallisiin kuin rinnakkaisiinkin järjestelmiin. Tätä on Espoossa lähdetty huolella jo selvittämään.
Haluamme luoda lisää tietoa prosessin pohjaksi kokoamalla yhteen ihmisiä laajalla skaalalla: järjestelmien käyttäjiä ja kehittäjiä virkamiehistä sote-puolen luottamushenkilöihin ja lääkärien ja hoitajien edustajiin sekä ketterän tietojärjestelmäkehityksen ja julkishallinnon tietojärjestelmien osaajia. 
Tilaisuuden avaussanat lausuu Espoon ICT-johtaja Matti Franck. Puhujina ja fasilitaattoreina toimivat mm. Antti Kirjavainen (Agile Finland, Houston Inc.), Marko Taipale (Gosei Oy, ohjelmistokehityksen ja -hankinnan neuvonantaja) sekä Jyrki Kasvi (Tieke, Espoon vihreät). 
Case-esimerkkinä Maanmittauslaitoksen kehittämiskeskuksesta johtava asiantuntija ja hankepäällikkö Jorma Turunen kertoo kokemuksia ketterästä kehittämisestä. Pohjustusten jälkeen erillisessä Open Space-osuudessa käydään konkreettisemmin pienryhmissä osallistujien kanssa läpi Espoon sosiaali- ja terveyspuolen haasteita ja niiden ratkaisuja.
Seminaarin tulokset tulevat olemaan saatavilla mm. Espoon virkamiehille tulevan päätöksenteon avuksi. Toivommekin, että voimme näin omalta osaltamme olla auttamassa Espoon terveydenhuoltoa entistä paremmalle tasolle.
Espoo open space:

12:45

Iltapäiväkahvi

 

13:00

Avauspuheenvuoro

Matti Franck 

13:15

Mikä ketterä?

Jyrki Kasvi

Antti Kirjavainen & Marko Taipale 

13:30

Ketterän kehityksen haasteet julkisella puolella

Jorma Turunen 

13:45

Case-Maanmittauslaitos

Jorma Turunen  

14:30

Kahvitauko, ryhmiin jako, alustus ja aihepiirit

 

15:00

Open Space sessio 1

Antti Kirjavainen & Marko Taipale 

15:45

Open Space sessio 2

Antti Kirjavainen & Marko Taipale 

16:30

Yhteenveto

Jyrki Kasvi 

16:45

Loppusanat

 
Lämpimästi tervetuloa!
Kirsi Louhelainen
Espoon vihreän valtuustoryhmän vpj
Antti Kirjavainen
Agile Finland
Vesa Teikari
Houston Inc.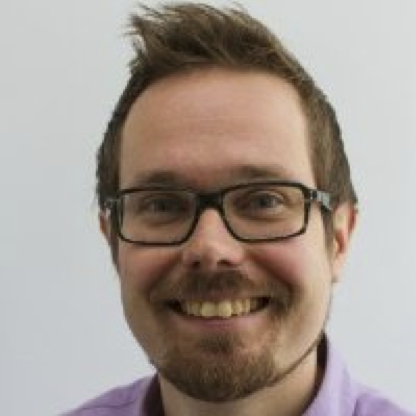 Antti Kirjavainen on ohjelmistoliiketoimintavalmentaja Houston Inc.:ssä. Hän tukee Nordean ja YLEn kaltaisia organisaatioita konsultoimalla ja valmentamalla johtoa sekä ohjelmistokehitysorganisaatioita. Hän tukee myös Houstonin sisäistä kehitystä. Antti on työskennellyt ohjelmistojen parissa vuodesta 1998 ja ketterän kehityksen parissa vuodesta 2006. Hän on myös Agile Finland Ry:n hallituksen jäsen.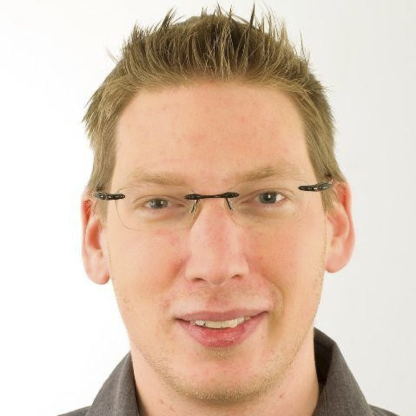 Marko Taipale on ohjelmistotuotekehityksen ja -hankinnan neuvonantaja, jolla on yli 15 vuoden kokemus ohjelmistotuotannosta ja joka on toiminut lähes kaikissa ohjelmistotuotantoon liittyvissä rooleissa. Tällä hetkellä Marko työskentelee Goseilla toiminnan kehittämisen konsulttina ja on Gosei Oy:n hallituksen puheenjohtaja.
When & Where

Dipoli kokous- ja kongressikeskus, Sali 26
24 Otakaari
02150 Espoo
Finland


Thursday, May 16, 2013 from 1:00 PM to 5:00 PM (PDT)
Add to my calendar
Organizer
Agile Finland ry on voittoa tavoittelematon ohjelmistoammattilaisten yhdistys, jonka tarkoituksena on lisätä tietoisuutta ketterästä ohjelmistokehityksestä. Agile Finland ry pyrkii kaikin tavoin edistämään ketterien menetelmien käyttöä ja lisäämään jäsentensä tietotaitoa.