Description


Keto Metabolism Makeover
Are you struggling with your metabolism and feel low on energy or are you having trouble breaking through
weight loss plateau's?
If so, you may just need a metabolism jumpstart!
However, don't just jump on a short-term diet or try to starve yourself thin.
You want a program backed by science and implemented by the top doctors of natural medicine that gets true results quickly and sustainably.
The Keto Metabolism Makeover is a 20-minute, life changing workshop where you will learn the keys to balance your hormones and turn on the fat burning switch. It is possible to have all day energy and burn fat for fuel while you sleep. In this free training, you will learn the key strategies to master your metabolism once and for all!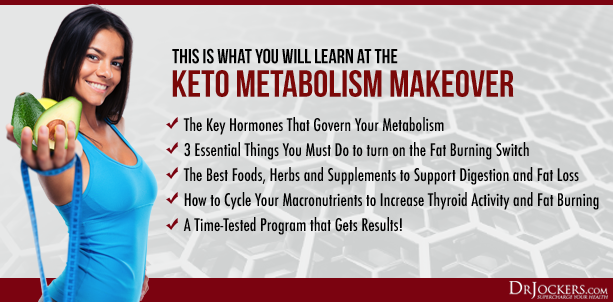 Who Is This Event For:
People who are motivated to lose weight and/or increase their energy levels.
People who are goal oriented and want to improve their lives
People who are willing to make lifestyle changes and try new things
Who Is This Event Not For:
People who are lazy and unwilling to make lifestyle changes or only want a quick fix.
People who make excuses for why they aren't seeing the results they want
People who are negative and spend much of their time complaining about life
About Dr. David Jockers DNM

, DC, MS
Dr. David Jockers is a doctor of natural medicine, a functional nutritionist and corrective care chiropractor.
He currently owns and operates Exodus Health Center in Kennesaw, Georgia and runs one of the hottest naturalhealth websites in DrJockers.com
Dr Jockers is also a sought-after speaker around the country on such topics as weight loss, brain health, healing leaky gut, thyroid function, natural detoxification and disease prevention.
He currently owns and operates Exodus Health Center in Kennesaw, Georgia.