Keto Gentry Present's The All Ralph Lauren Exclusive Polo Party On Preston...
Description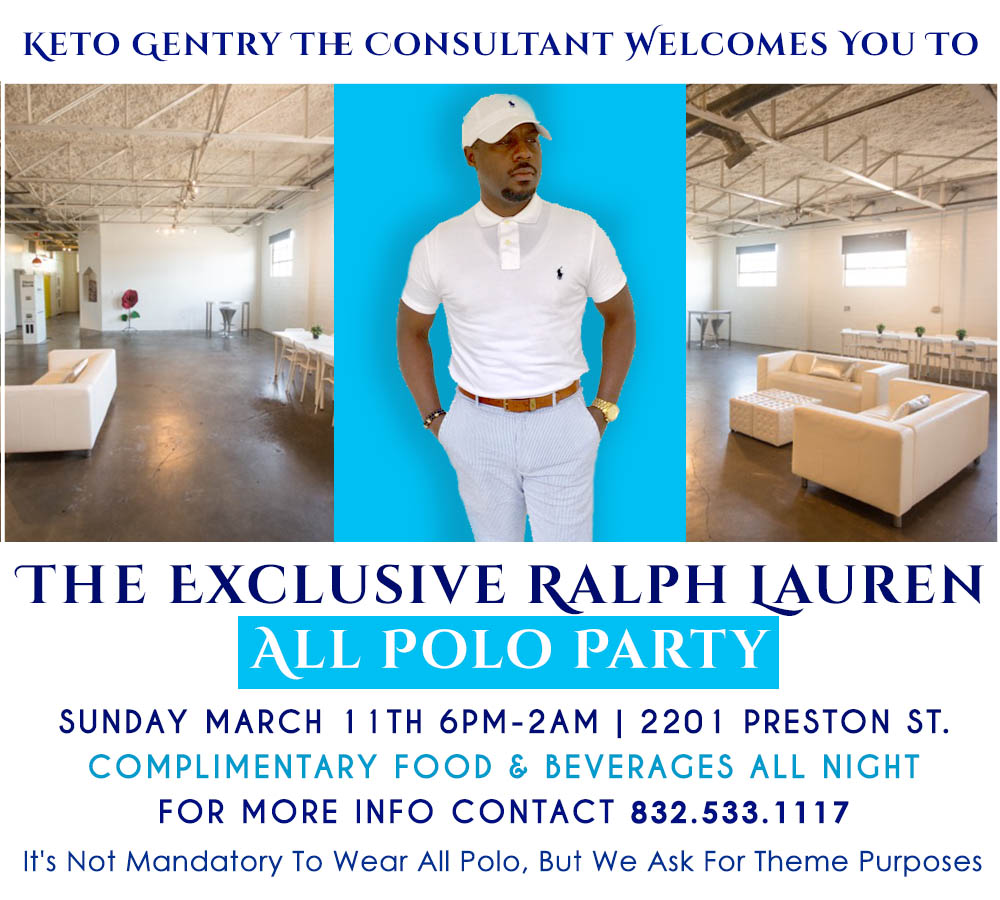 Click Link To Purchase Your Ticket >https://ketogentryexclusivepoloparty.eventbrite.com You Can Pay At The Door As Well.
Welcome To Keto Gentry All "Ralph Lauren Exclusive Polo Party"
6pm-2am East Downtown 2201 Preston St
Last Year We Had An Amazing Time & This Year In 2018 We Will Do The Same. This Exclusive Event Is For All The Polo Wearing Lovers Out There It's Not Mandatory To Wear All Polo, But We Ask That You Do To Be Apart Of The Awesome Theme. We Will Have Free Food & Beverages Through The Night. This Event Is Only For The Mature, Like Minded & Business Professionals In The City Of Houston. A Atmosphere Where You Will Find Good Music, Good People, Good Energy & Good Vibes. We Look Forward To Seeing Each & Everyone Of You & We Thank You All For The Love & Support.
Welcome To The Exclusive Polo Party,
Keto Gentry The Consultant