Description
Welcome to the Keto-Cleanse Boot Camp! This is a 6-week program where you will be personally guided through a metabolic transformation led by Dr. Bonnie Nedrow. She will teach you to become the master of your metabolism through Keto-adaptation.
WHAT'S KETO-ADAPTATION?
Keto-adaptation is a metabolic process where you train your body to easily burn fat. Most people in our culture are not fat-adapted and are instead carbohydrate dependent. That means they need carbs for energy because their body does not easily burn fat. Through a low-carb, ketogenic diet you will train your body to be more flexible in the way it burns calories. Rather than waiting for carbohydrates to come in, we can teach our bodies to burn its other fuel source: fat.
Once you teach your body to do this, you can choose what fuel you want to burn at any given time.
Learn how to partake in an abundance of delicious and nutrient-rich foods, without getting stuck in carbohydrate dependency. This is a departure from most low-carb programs that dictate long-term avoidance of major food groups. Once metabolically flexible, you will be able to enjoy a wide variety of fruits, veggies, grains and legumes.
In this course, you will:
Gain the ability to regulate your metabolism through nutrition, exercise and stress reduction.
Become skilled at choosing when you want to use healthy foods for fuel and when you want to burn stored fat.
Who is a great candidate for a Keto-Cleanse?
those interested in weightloss
folks looking to reduce their toxic burden
women seeking a smooth transition into menopause
partners hoping to set the stage for healthy conception & pregnancy
those interested in clearer mental performance
those managing inflammatory & autoimmune conditions
those seeking blood pressure and blood sugar regulation
Boot Camp includes ($597):
(6) 1.5 - 2 hour guided sessions with Dr. Bonnie
Weekly Q&A email group

Boot Camp will meet every Wednesday 6:15-7:45 pm at Farmacopia beginning February 7th

Dates: February 7, 14, 21, 28 & March 7, 14
Additional supplies & supplements are approximately $265
Sign up early and save $50! Early Bird tickets are available throughJanuary 31st! To book your spot, click REGISTER above.
---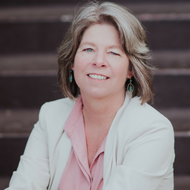 Dr. Bonnie is a board-certified Naturopathic Doctor with 17 years of experience as a primary-care naturopath in Oregon and California. She supports her patients in overcoming disease, losing weight and achieving lifelong health.