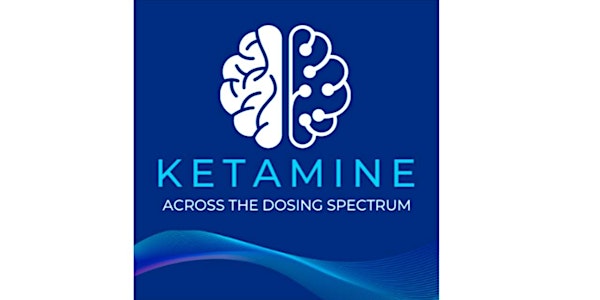 Ketamine Treatment Across the Dose Spectrum
Insights on ketamine treatment from an experienced, diverse and lively team of pros. Designed to meet OBNM's requirements at no charge.
Date and time
Saturday, February 25 · 8:30am - 3:30pm PST
About this event
Register Directly with ZOOM via the below link:
https://events.zoom.us/ev/AlyEWTseQfpPEdN6kNkagout30Zu4xijsri0qraUDc6bMNF6fsBA~AggLXsr32QYFjq8BlYLZ5I06Dg
We are delighted to announce that the Oregon Board of Naturopathic Medicine has approved this course to the full 6 hour requirements of 850-060-0210 Education and Reporting Requirements for Ketamine Therapy including:
• 2 hrs. Ethics CE
• 4 hrs. Pharmacology CE
KETAMINE TREATMENT ACROSS THE DOSE SPECTRUM: ETHICS AND PHARMACOLOGY IN THE CLINICAL APPLICATION OF KETAMINE
Mission Statement:
This course is designed to inform and educate naturopathic physicians on the use of ketamine across the dose spectrum for treatment of mental health and chronic pain conditions, including:
• Ethics of ketamine prescribing and treatment, including doctor-patient boundaries, enhanced consent, and therapy models
• Pharmacology of ketamine prescribing, including dosing and administration, clinical indications and safety planning.
Compelling Aspects of Course:
The range and depth of insights offered by a diverse group of six physicians with over 100 years of combined ketamine experience and leadership from the perspectives of diverse specialties:
• Psychiatry
• Anesthesiology
• Emergency Medicine
• Internal Medicine
• Family Medicine
• Naturopathic Medicine
The presentation will be informative regarding a variety of treatment goals, dosing strategies and administration modalities currently in clinical use. Topics will include treatment of behavioral health conditions and pain, at dose levels ranging from micro-dosing to levels targeting psycholytic and psychedelic states of consciousness, administered via oral, sublingual, intramuscular and intravenous routes. This program is designed to appeal to a wide audience.
Learning Objectives/Outcomes:
ETHICS: (2 Hrs.)
Case Study
How is Ketamine being used in Naturopathic Medicine as well as a variety of other specialties
Ethics and appropriate understanding of power dynamics in the clinical setting
Ethics and non-ordinary states of consciousness
KRIYA Institute Ethical Guidelines for Ketamine Practitioners
Ethics in Charting and Recording Ketamine Sessions
Ethical follow-up with patients after ketamine therapy / administration in ambulatory setting
Safety and Privacy during ketamine treatment sessions
Ethics and continuing education for ketamine therapy
Ethical coordination of care for patients
Case Study
Q and A
PHARMACOLOGY: (4 hrs.)
Case Study
Ketamine Structure and Synthesis
Current uses of ketamine in clinical practice and naturopathic medicine
Psychopharmacology of ketamine
Racemic ketamine versus esketamine (Spravato)
Pharmacy sourcing and routes of administration
Dosing and dose equivalency
Metabolism of ketamine via sublingual, oral, intranasal, IM and IV ketamine
Potential drug/drug interactions
Performing an interaction check with ketamine
Potential supplement interactions
Medical conditions that my alter ketamine metabolism
Side effects of ketamine treatment
Case Study
Q and A
AGENDA SUMMARY
Webinar, event begins 8:30 AM Pacific Standard Time concluding at 3:30 PM
Introduction 8:30 – 8:40Pharmacology, Part 1 8:40 – 11:45 Includes a 5 minute break
Lunch Break 11:45 – 12:15 PM Optional topic breakout discussion groups
Pharmacology, Part 2 12:15 – 1:15 Followed by a 5 minute break
Ethics Program 1:20 – 3:30 Includes one 10 minute break
AGENDA DETAIL
Introduction
• Lucinda Grande, MD and Lindsay Wilkinson, ND, LAc 8:30 - 8:40 o Welcome, Goals for the Day o Ketamine Education Requirements for Oregon Naturopathic Physicians
Pharmacology, Part 1
• David Dansky, MD 8:40-9:30 o Ketamine Pharmacology Principles  Current uses of ketamine in clinical practice  Terminology  Medical benefits and complications  Considerations for different medical conditions  Medical contraindications  Medication interactions – favorable and adverse
• Q&A: Dr. Dansky and Panel 9:30 -10:00• Break (5 minutes) 10:00 – 10:05
• Steven Mandel, MD 10:05 – 10:40 o Neuropsychopharmacology:  Cell receptors, intracellular processes, brain networks, neuroplasticity  Theories on mechanism of action  Cognitive enhancement and impairment o Bioavailability via different routes of administration o Metabolism, implications for drug interactions
• Lucinda Grande, MD 10:40 – 11:15 o Microdosing protocol o Microdosing applications:  Pain, depression, palliative care, psychosis, addiction o Oregon ND prescription data: dosing, routes of administration o Diversion risk and management
• Q&A: Dr. Mandel, Dr. Grande and Panel 11:15 – 11:45
Lunch Break Optional topic breakout discussion groups 11:45 – 12:15
Pharmacology, Part 2
• Lindsay Wilkinson, ND, LAc 12:15 – 12:45 o ND considerations for intravenous ketamine administration o Using herbs and supplements to complement ketamine effects o Medication sourcing and storage: safety and legal issues
• Hilary Sandell, ND, LAc 12:45 – 1:05 o Ketamine effects on hormones and the stress response o Microdose titration o Microdose routes of administration o Reducing risk for addiction
• Q&A: Dr. Wilkinson, Dr. Sandell and Panel 1:05 – 1:15
Break (5 minutes) 1:15 – 1:20Ethics Program
• Dr. Lindsay Wilkinson 1:20 – 1:35 o Ketamine, Psychedelics and Oregon Ballot Measure 109 o Regulations for ND prescribing across the U.S. o Charting and Recording Ketamine Sessions
• Dr. Rakesh Jain 1:35 - 2:30 o Protecting the emotional safety of the patient  Preparation, Conducting the Session, Integration  Power dynamics in the clinical setting  Patient vulnerability in non-ordinary states of consciousness  Coordination of care o KRIYA Institute Ethical Guidelines for Ketamine Practitioners o Continuing education for ketamine therapy
Break (10 minutes) 2:30 – 2:40
• Dr. Steven Mandel 2:40 – 3:10 o Ethics of the business of clinical care o Care giver vs. medication dispenser o Scope of practice issues o Online ketamine companies: pros and cons
• Q&A: Dr. Wilkinson, Dr. Jain, Dr. Mandel and Panel 3:10 – 3:30
PRESENTERS: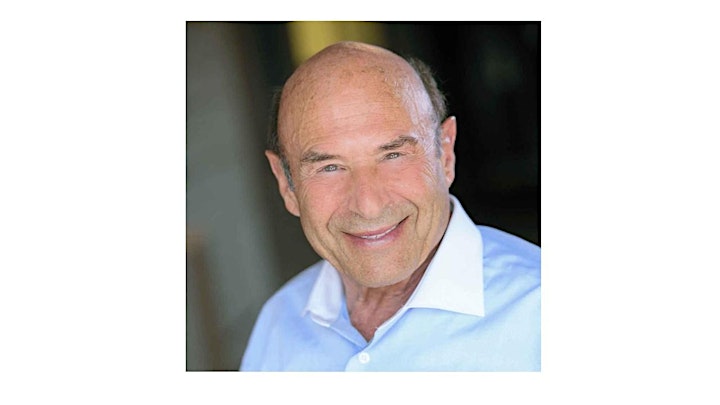 Steven Mandel, MD
Dr. Mandel is the Founder and President of KCLA. He is an internationally recognized expert and pioneer in the use of ketamine infusion therapy to treat mental health disorders and chronic pain. Dr. Mandel has more than 40 years of experience utilizing ketamine as a board-certified anesthesiologist. He earned his master's degree in Psychology. He is the Founder and President of Ketamine Clinics Los Angeles, a leading ketamine therapy infusion clinic in Southern California.
Dr. Mandel is also a founder of the American Society of Ketamine Physicians, Psychotherapists and Practitioners (ASKP3), and was the organization's first President. ASKP3 is a nonprofit professional organization dedicated to the safe, ethical, and therapeutic use of ketamine for mental health disorders including depression, suicidality, anxiety and PTSD as well as chronic pain.
Dr. Mandel has administered more than 15,000 ketamine Infusions. He works closely with patients and other practitioners from all backgrounds to treat mental health disorders including depression, suicidality, anxiety, and PTSD as well as chronic pain. He speaks at a variety of medical conferences and is frequently quoted in the media about common misconceptions regarding ketamine, recent studies and clinical trials, best practices, innovations in the field, the latest advances in treating mental health disorders, and how ketamine infusion therapy compares with traditional medications and treatments.
Dr. Mandel earned his medical degree from the University of Southern California Keck School of Medicine and completed his residency in anesthesiology at Massachusetts General Hospital and University of California Los Angeles Center for Health Science. He received a master's degree in psychology from the University of Cincinnati and a bachelor's degree from New York University.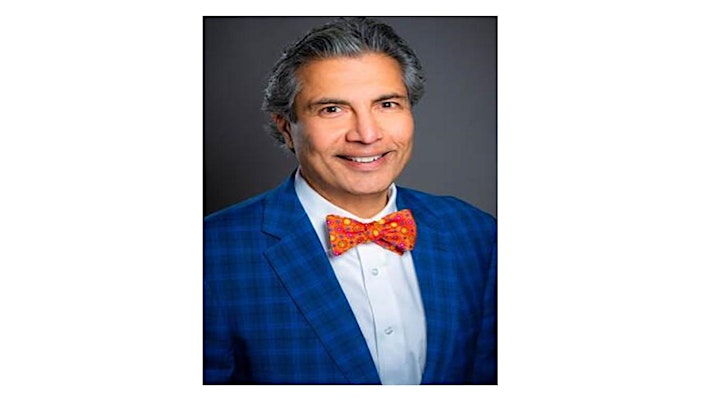 Rakesh Jain, MD, MPH
Dr. Rakesh Jain attended medical school at the University of Calcutta in India. He then attended graduate school at the University of Texas School of Public Health in Houston, where he was awarded a National Institute/Center for Disease Control Competitive Traineeship. His research thesis focused on the impact of substance abuse. He graduated from the School of Public Health in 1987 with a Master of Public Health (MPH) degree.
Dr. Jain completed a postdoctoral fellowship in Research Psychiatry at the University of Texas Mental Sciences Institute in Houston. He received the National Research Service Award for support of his postdoctoral fellowship. He then served a three-year residency in Psychiatry at the Department of Psychiatry and Behavioral Sciences at the University of Texas Medical School at Houston as well as a two-year fellowship in Child and Adolescent Psychiatry.
Dr. Jain is currently involved in multiple research projects studying the effects of medications on short-term and long-term treatment of depression, anxiety, pain/mood overlap disorders, and psychosis in adult and child/adolescent populations. He is the author of several articles on the issue of mood and pain conditions. His research posters have been presented at the APA, ACNP, AACAP, US Psychiatric Congress, among others. He has been a co-author on several articles written for peer reviewed journals such as Journal of Psychiatric Research, Journal of Clinical Psychiatry, among others. He has presented recently at the World Psychiatric Congress held in Prague, and at the Depression and Pain Forum meetings in Costa Rica, Singapore, Hong Kong, Indonesia, Malaysia, Greece, Brazil, Portugal, United Kingdom, and Argentina.
He serves on several Advisory Boards focusing on drug development and disease state education. He was named "Public Citizen of the Year" by the National Association of Social Workers, Gulf Coast Chapter, in recognition of community and peer education and championing of mental health issues. He was awarded the "Extra Mile Award" by the Brazosport Independent School District, in recognition of the service to the children of the school district and consultation to the teachers and counselors. At a recent U.S. Psychiatric Congress, held in San Diego, California, he was the recipient of "Teacher of the Year Award." He was also recently the Chair of the Steering Committee for the US Psychiatric Congress, held in Las Vegas, and continues to serve as a member of the Steering Committee.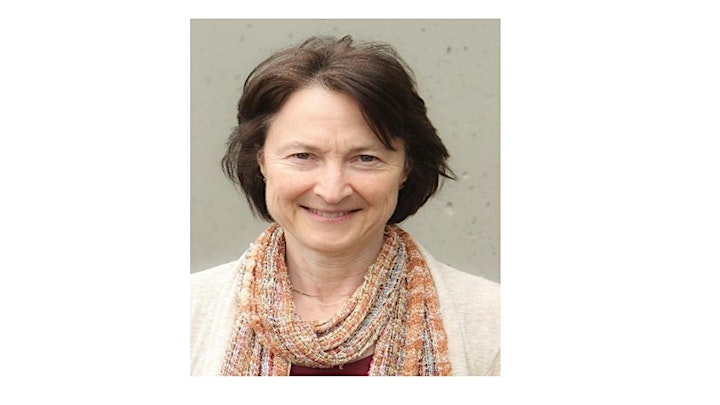 Lucinda Grande, MD, Course Director
Dr. Grande received her medical degree at the University of Washington School of Medicine. She completed residency at Providence St. Peter Family Medicine in Olympia, and obtained additional training in anesthesiology at the University of Washington. She is a partner at Pioneer Family Practice in Lacey where she provides primary care, specializing in management of chronic pain and behavioral health disorders including addiction.
In 2012, Dr. Grande began exploring the use of ketamine in the ambulatory setting for treatment of chronic and acute pain and mental health disorders. In the course of treating over 500 patients, she developed a microdosing protocol with oral and sublingual ketamine that has been used by dozens of new prescribers of ketamine. She has recently been developing a ketamine microdosing strategy to assist people with opioid use disorder transitioning from illicit fentanyl to buprenorphine therapy. She has been Principal Investigator on several ketamine research projects, and has over a dozen publications in peer-reviewed journals on chronic pain, opioid use disorder, and the use of microdosed ketamine for suicidal depression and postoperative pain.
She was a co-founder and, from 2019-2021, the first Medical Director of the Olympia Bupe Clinic, a low-barrier buprenorphine clinic at Capital Medical Center in Olympia, Washington. She is a Clinical Assistant Professor in the University of Washington Department of Family Medicine. She is on the Board of Directors of the Washington Society of Addiction Medicine. She is an advocate for policy change on behalf of people with substance use disorder and chronic pain.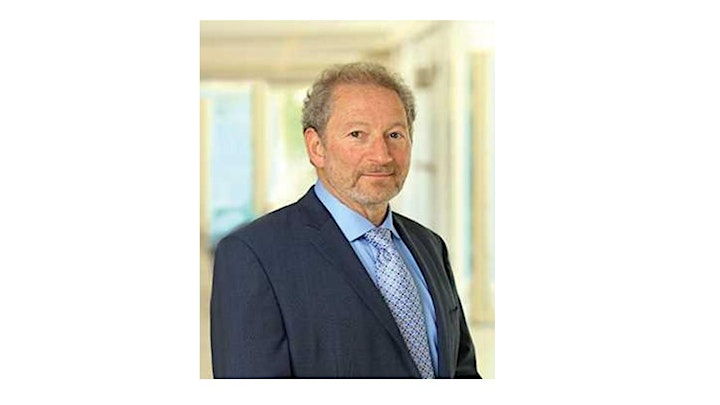 David Dansky, MD
Dr. Dansky attended medical school at the University of California, San Francisco, School of Medicine, and subsequently specialized in both Emergency Medicine and Internal Medicine after completing a double residency at Northwestern Memorial Hospital in Chicago.
He has used ketamine for procedures and pain management in the Emergency Department for over 30 years, and is the Founder and President of Monterey Integrated Therapies in Carmel CA. He also lectures regularly on the medical aspects of ketamine, and co-facilitates KAP programs at the Ketamine Training Center in San Anselmo, California.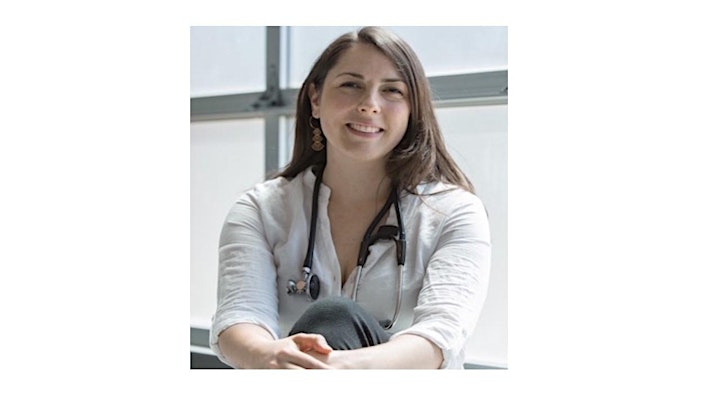 Lindsay Wilkinson, ND, LAc
Dr. Wilkinson is a Naturopathic Physician and Acupuncturist who works with patients on a wide variety of mental health, gynecologic, and digestive health concerns. She has pursued focused clinical training in non-ordinary states of consciousness and incorporated ketamine-assisted therapy as a foundational healing modality in her private practice in Portland Oregon. Dr. Lindsay uses evidence-informed practice in both traditional and modern diagnostic techniques and treatment methods. After completing a CNME approved residency at Kwan Yin Healing Arts Center in 2016, Dr. Wilkinson has continued to provide care with a dual focus on conventional and holistic mental health and women's health.
Dr. Wilkinson brings a comprehensive holistic approach to her patients with an emphasis in somatic techniques incorporating bodywork and acupuncture to invite patients into body awareness to alleviate pain, and optimize the relationships between psyche and soma. Her passion for body-centered techniques has driven her to integrate multiple bodywork modalities into her practice, including Classical 5 Element Acupuncture, Tami Kent's Holistic Pelvic Care, the Arvigo Techniques of Maya Abdominal Therapy, Chi Nei Tsang visceral abdominal massage, Cranial Sacral Therapy and Kundalini Mediumship Shamanic Healing. She has done post-graduate shamanic bodywork training with Justin Levy LAc.
In addition to bodywork and acupuncture, Dr. Wilkinson also utilizes Western herbalism, Biotherapeutic Drainage, Gemmotherapy, hydrotherapy, Emotional Freedom Technique, classical homeopathy, nutritional support and pharmaceuticals when appropriate and necessary for her patients' recovery.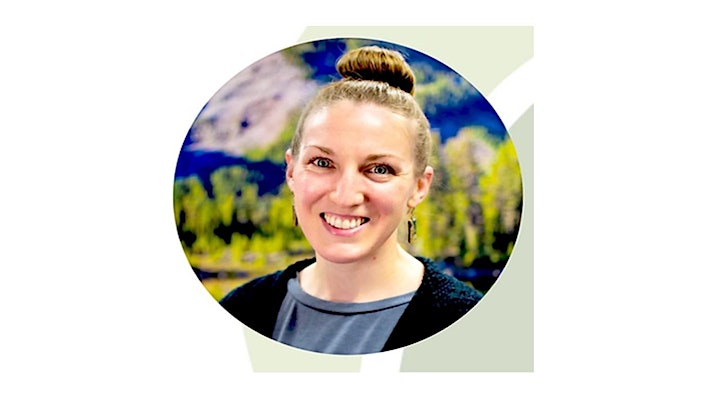 Hilary Sandell, ND, LAc
Dr. Hilary Sandell is a naturopathic doctor and licensed acupuncturist who uses a combination of therapies including diet and nutrition, herbal remedies, acupuncture, somatic bodywork, and prescription medications to treat patients suffering from a wide variety of chronic conditions. Her areas of expertise include metabolic health, gastrointestinal disorders, mood disorders and hormone dysregulation. Dr. Sandell has been practicing in Beaverton Oregon since 2015. She has been using micro-dosing of ketamine to address mental-emotional symptoms, and has treated over 100 patients with ketamine since 2020. She is passionate about psychedelics and their ability to rewire our brains, reset our nervous system, shift our stress-response, and change our mindset.
Dr. Sandell attended the University of North Carolina, Asheville, and received a Bachelor of Science degree in health and wellness promotion in 2009 with an emphasis in sports medicine and a minor in psychology. She interned with holistic nutritionist, Dr. Liz Lipski, for three years during her time at UNCA, which fueled her passion for nutrition, alternative health and understanding the body's innate ability to heal itself. After graduating from UNC-Asheville, Dr. Sandell moved to Portland to attend the National College of Natural Medicine. She graduated in June 2014 with her Doctor of Naturopathic Medicine (ND) degree and her masters in acupuncture (MAc) in June 2015.