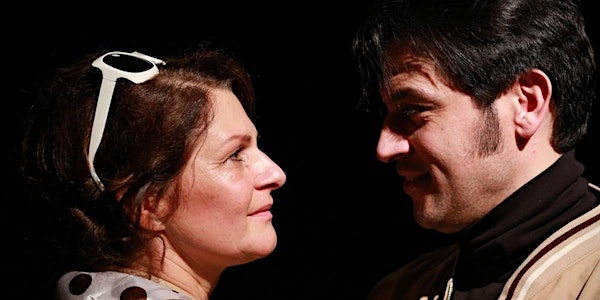 Két összeillő ember - stúdiószínházi előadás a bostoni magyar konzulátuson
Domján Edit és Szécsi Pál legendás szerelmét idézi fel a Békéscsabai Jókai Színház két kitűnő színésze, Komáromi Anett és Nagy Róbert.
By Hungarian Society of Massachusetts
Date and time
Friday, March 18, 2022 · 6:30 - 8:30pm EDT
Location
Honorary Consulate of Hungary Boston (inside Prudential Center) 111 Huntington Avenue 25th floor Boston, MA 02199
About this event
Csikós Attila: Két összeillő ember
zenés játék
Rendező: Tarsoly Krisztina
Két összeillő ember. Két magányos, útkereső ember. Tehetségük sugárzó, mint a nap. Ugyanazt a ragyogó, magasra ívelő, de rögös, iszonyúan rövid utat járják be. Két érzékeny, önnönmagával és a világgal folyton vívódó, ugyanazt a nehéz utat választó ember. Két kiváló, folyton küzdő, boldogtalan ember. Találkozásuk sorsszerű volt, tíz hónap alatt mindent megjártak, mennyet és poklot.
----------------------------------------------------------------
Kérjük, hogy minden résztvevő regisztráljon, mert a Prudential Center biztonsági előírásai miatt előre le kell adnunk a neveket a belépéshez.
A belépés ingyenes, mindenkit szeretettel várunk. Adományokat szívesen fogadunk a helyszínen.
----------------------------------------------------------------