Description
CHECK-IN
When you enter the campground we'll have signs and helpful people pointing you to the registration tent. Park your bike in the big dirt parking lot and walk over to registration where we will look up your name and give you a wristband and a pile of freebies. Bring your ID and a print out of your registration just in case. If you bought multiple tickets for a group, please get your group all there at one time for check-in so we can hand out wristbands to everyone. We've got tons of good stuff from sponsors, and each person registered for the event will get a goodie bag when you first check in.
PARKING
This is a motorcycle party, not a motorhome party, so if you bring a four wheeled (or more) vehicle, it can stay in the lot by the registration booth, but it won't be allowed into the campground with the bikes. We have a couple side by sides so if you need a hand getting some gear over to your campsite from your truck, just ask one of our guys and we'll help ya out.
21 AND OVER
Please note that this event is not all-ages, it's only open to adults 21 and over.
---
SCHEDULE
Friday, Oct. 4th
12:00 Noon
Anytime after noon, 
show up and check in
5-10:00PM 

The Kamp Bar is open
Food trucks open
Merch booth open
6:00PM
Arm Wrestling competition at the bar
---
Saturday, Oct. 5th
7-10:00AM
Food trucks serving coffee and breakfast
12:00-7:00PM
Merch booth open
4:00-6:00PM
Bike Show, tunes and other tomfoolery in the bar area
6:00PM-7:00PM
Tug-o-war
5-10:00PM
Kamp Bar & Food trucks open
7-10:00PM
Live Music TBA
---
Sunday, Oct. 6th
7-10:00AM
Food trucks serving coffee and breakfast
Ride home!
---
The Kernville Kampout is a very simple motorcycle event. It's nothing like Sturgis or any other large contemporary "rally". Basically, Biltwell rents out the entire campground, hires a band or two, a couple food trucks, and buys a ton of libations from Sailor Jerry and 805 Beer. There are no vendors selling trinkets you don't need and there will be no crappy $20 corn dogs. Camping is first come, first served and everyone is encouranged to share the same space. Town is easy walking distance from camp so there's no reason to drink and ride.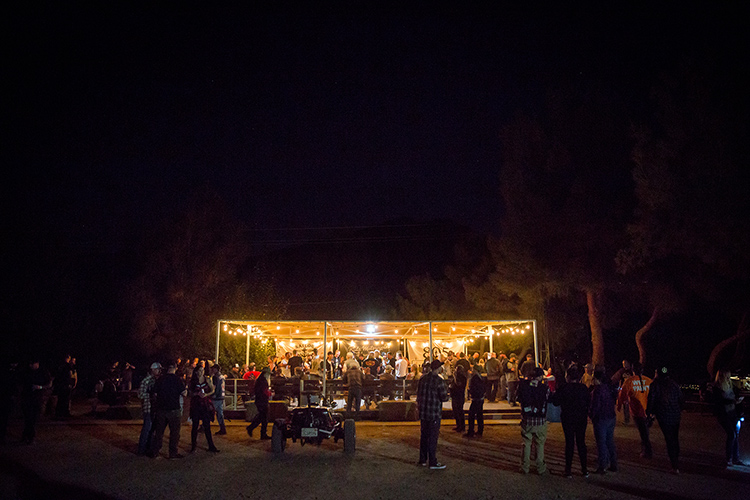 Advance tickets are $50 per person and this covers your camping for two nights. If you just want to camp one night, it's the same cost. (We gotta pay for the campground for the whole weekend no matter how many nights you show up.) We are limiting the number of tickets and will not be selling "day of" tickets at the gate. This means your check in process will be faster and the campground won't get overcrowded. Tickets will go on sale about six months before the event.
PLEASE NOTE THIS EVENT IS 21+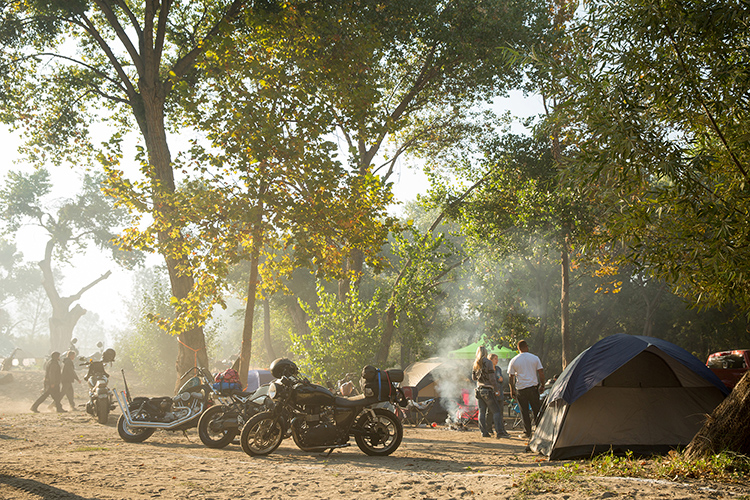 FOR YOUR $50 YOU GET:
• Camping for Friday and Saturday night
• Kernville Kampout 2019 patch
• Route maps and tips for day excursions
• Arm-wrestling competition Friday night
• Tug-O-War and Live Music Saturday night
• Automatic inclusion into the informal bike show
KAMPSITE OFFERINGS:
• Bathrooms and coin-operated showers
• Wifi Hotspot
• Access to the Kern River
• Horseshoe Pits
• Walking distance to town for all supplies needed
• Food trucks on site with breakfast and dinner for purchase
• Fire pits sprinkled around the venue
• Lots of shade
• Walking distance to town / bars / groceries / rafting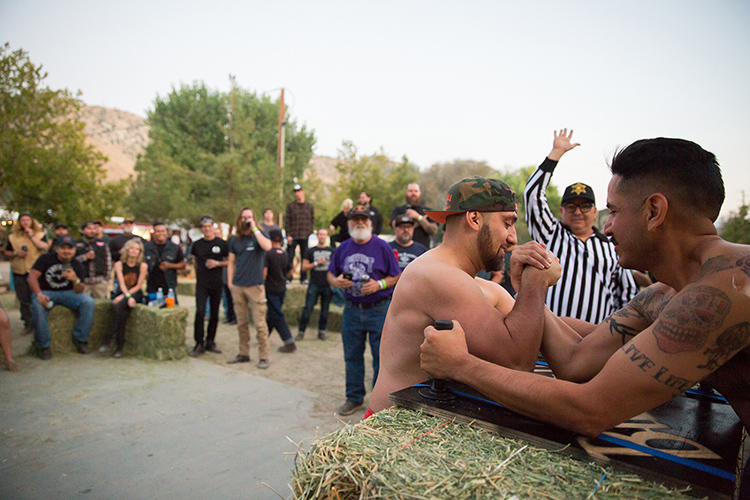 LOCAL ATTRACTIONS:
• Silver City Ghost Town
• Trail of a Hundred Giants
• River Rafting
• Fishing
• Kernville Saloon along with other local bars, cafes, and brewery
• Lake Isabella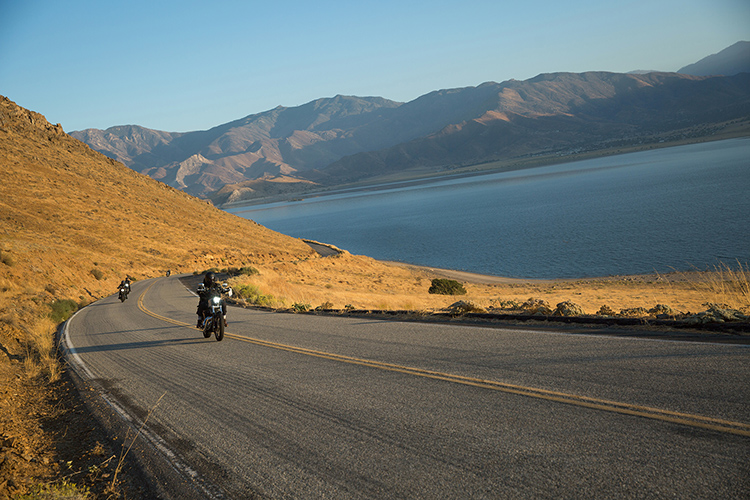 FAQs
Is your event all ages?
Kernville Kampout is 21 and up! Since you are allowed to bring in your own adult beverages, we cannot have anyone on the grounds under 21 as we are regulated by the local Sheriff's Department and they have a zero tolerance policy.
Can I reserve a specific spot? How do I know which spot is mine?
You'll be able to pick your spot when you arrive. There is plenty of room, shade, and porto-potties in the area for your convenience. Some spots are huge and meant for RV's so be friendly and share with other likeminded motorcycle enthusiasts.
Are tickets refundable or transferable?
We are sorry but we are unable to refund or transfer tickets.
Can I buy multiple tickets?
You can buy multiple tickets for your group. However, please realize you will be the ONLY person in control of collecting and distributing the tickets. Be prepared if you open this can of worms as we don't want to be the ones telling your buddies they can't get in until you show up. If you want to do this, make sure you get to camp first, we'll give you all the tickets you purchased and then you can hand them to your friends.
What does a ticket cover?
A ticket gets you 2 nights and 3 days camping at our reserved campground, tug-o-war, arm-wrestling, informal bike show, music on Saturday night, an event patch and adult beverages while supplies last. You can expect to get your money's worth as we are big on under promising and over delivering. The first 500 guests to check in will get a gift bag with swag from event sponsors. Check with someone who came in 2017, these were pretty good!
Motorcycle Only Event?
To make room for everyone who rides in, cars and trucks will have to park in the lot next to the entrance. Inside the campground will be strictly motorcycles only.
I am arriving late, what do I do?
We've hired 24/7 check in staff and security to help you get in no matter what time you arrive. We do recommend getting in for the night by 6:00PM as that is when most of the festivities will kick off.
Are services close by?
The town of Kernville is well-stocked with everything you could need. Gas stations, bars, restaurants, convenience store, rafting outfitters, brewery, it's all within walking distance from the kampground so there is zero reason to drink and then get on your bike.
What type of motorcycles are allowed?
All motorcycles are welcome, but we prefer hand-built custom choppers and whatnot. It's the rider that makes the bike, not the other way around, so show up with a good attitude and any motorcycle and you'll be good to go.
I don't ride, can I still attend?
You might get bored during the day while everyone is out riding the local roads but we'd be happy to have you. We hope this event acts as a catalyst to get you on a motorcycle if you decide to come in your car the first time around.
Can I swim in the river?
Of course. Be careful and use common sense. There are many places up and down the river with good swimming holes and great fishing spots. You can also find rafting trips very easily.
How do I become a vendor?
Sorry, this is a non-vending event. The only thing we will have for sale is some Kernville Kampout swag. This event is about riding and having fun, not shopping. We're not looking for sponsors but if you think you can contribute something that makes the event more fun, hit us up at: events@biltwellinc.com and we'll figure it out.
Ride Motorcycles. Have Fun.