Description
It's my birthday!!!!
February 2nd marks my 3?th trip around the sun and I couldn't be more excited! This year, in lieu of a traditional party, I want to celebrate and support two nonprofit spaces that have meant a lot to me. Over the years, I have been blessed to know and be loved by some amazing people and spaces. I think its time to give back. Because of that, I am hosting a silent auction and charity day-la (think gala…but during the day). The silent auction will be full of my "favorite things!" Proceeds from both ticket sales and the silent auction will go to the below listed charities.
I have always thought that birthdays are not so much a celebration of the person, so much as they are a celebration of the people who gave said person life. This birthday marks 25 years since the passing of my mother. As a result, not only will we will be doing a special reading of the book I compiled for her, Remembering Mom, but I will also be giving the first 25 people to register unlimited drink tickets. That means, if you are among the first 25 people to register, drinks are on me all night!
EVERY ticket purchased covers your initial donation to both charities, light bites, a distillery tour, and of course plenty of whiskey and bourbon to try.
Keep reading to learn more about the charities we are supporting, the venue and attire.
---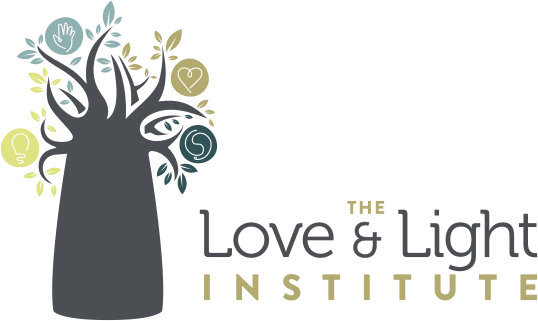 The Love & Light Institute is a non-profit learning environment where science connects mind, body, emotion, and soul. When one's mind, body, emotion, and soul are in alignment one can more fully manifest life's richness and meaning. And that is why we are thrilled to have the ability to offer classes – both in-person and online – that bring all four of these pillars together within one learning environment. We have a vision to expand our ability to teach, touch, and heal more people in Atlanta, in the south, in the U.S, and even all around the world. And we want to do it with YOU.
That's the formal rundown, but the Center of Love and Light has been a safe place for me to both practice and receive alternative healing for five years. The ladies who own the space have helped me develop as a healer and been more supportive than any other group or organization in Atlanta. They are who they say they are… and have done wonders for the lives they touch. It is my honor to serve on The Board of Directors for the Institute and I am grateful to be able to return just a portion of what they have given me (and the community) back to them.
---

Kate's Club empowers children facing life after the death of a parent or sibling. They create healing community through recreational and therapeutic group programs, education, and advocacy. Kate's Club is open to all children and teens, age 5-18, living in the Metro-Atlanta area and surrounding counties who have experienced the death of a parent, sibling, or primary caregiver at some point in their lifetime. Kate's club does not charge a fee for the support services, activities, outings and Camp offered by Kate's Club. All programs at Kate's Club are 100% free of charge to their participants and their families. Kate's Club is funded by a wide variety of generous community donors.
I met Kate almost 10 years ago, when I was a 20something, bright eyed employee and the American Cancer Society. In the comforts of her first "clubhouse," we talked in detail about both losing our moms to cancer at 12 years old. At the time, I was not in the position to donate or really be of any real assistance, but I vowed that I would do so the moment I could. In 2014, I published Remembering Mom, a collection of stories detailing the love and loss of mothers and grandmothers. Kate's Club is the official beneficiary of that book, but this year I want to do more. Please help me support programming for children just like me who are being given a second chance by being a part of Kate's Club.
---
ABOUT THE VENUE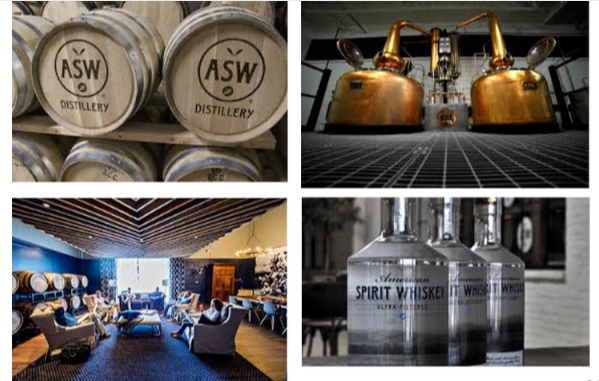 The party is being held at the new and beautiful ASW Distillery, a bourbon and whiskey distillery on Atlanta's west side. ASW carries a variety of whiskey and bourbon, including a silver whiskey for those who are not fans of "brown" liquor.
A NOTE ON ATTIRE
As you know, I like to do things a little different! So although this is a daytime event, please come photo ready in your best cocktail attire!