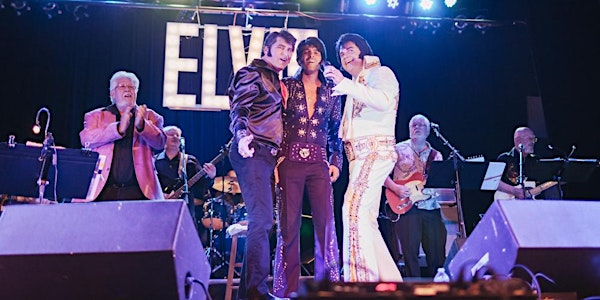 Kentucky Rain Band's Elvis Challenge
Performers
Kentucky Rain Band's Elvis Challenge
Location
Historic Everett Theatre
2911 Colby Ave
Everett, WA 98201
About this event
Kentucky Rain Band's Elvis Challenge comes to Historic Everett Theatre April 22
EVERETT, WA: Who has what it takes to be crowned the king? Kentucky Rain Band presents the inaugural Elvis Challenge Friday, April 22 at 7:30 pm at the Historic Everett Theatre. The event was rescheduled from its original 2021 date. For tickets, visit https://www.krbelvischallenge.com/ . Part of the proceeds from the event will benefit the Everett Gospel Mission.
"After years of bringing an annual Elvis show to Everett, this year's event will feature an amateur Elvis impersonator content," said Dallas Cooper of Kentucky Rain Band. "We're excited to continue to bring a fun night celebrating the music of Elvis Presley to Everett."
Multiple local amateur Elvis impersonators will be competing to be crowned the winner of the inaugural "Elvis Challenge." Contestants will be judged on four categories: vocal performance, costume and appearance, stage presence, and audience response. Prizes will be awarded. There is no charge to enter the content. Visit https://www.krbelvischallenge.com/ to learn more about competing.
Local "pro" Elvis Tribute Artists Robbie Dee of Everett, WA and Bret Wiggins, of Seattle, WA will also be performing at the show. The contestants and performers will all be backed by Kentucky Rain Band, the Northwest's #1 Elvis Tribute Artist & Rock-n-Roll Band, based in Everett, WA.
Tickets may be purchased at yourhistoriceveretttheatre.org or https://www.krbelvischallenge.com/
If you are uncomfortable being around people without a mask, please feel free to wear yours.