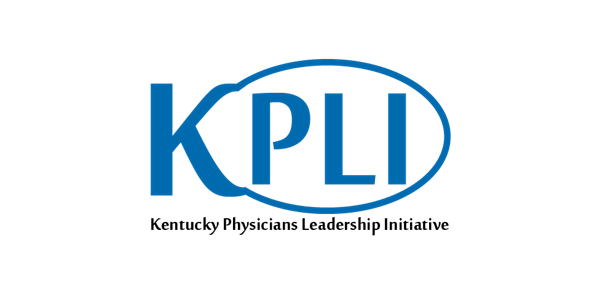 Kentucky Physicians Leadership Initiative-Bowling Green
By Kentucky Medical Association
Date and time
Saturday, April 9, 2016 · 7:30am - 1:30pm CDT
Location
Western Kentucky University-Augenstein Alumni Center 292 Alumni Drive Bowling Green , KY 42101
Description

"A leader is one who knows the way, goes the way, and shows the way."
—John C. Maxwell, Leadership Expert
Physicians are often looked to as leaders in their community. The Kentucky Medical Association recognizes this important role physicians play and is working to provide training for physicians to fulfill those community expectations. Through a grant from The Physicians Foundation, the Kentucky Foundation for Medical Care and KMA are hosting Local Physician Leadership Symposiums in Bowling Green and London as part of the Kentucky Physicians Leadership Initiative. Bowling Green and London were selected from applications submitted by physicians who attended the Kentucky Physicians Leadership Academy during the 2015 KMA Annual Meeting.
Breakfast and lunch will be provided. This event is a KMA member only benefit.

All times reflect Central Daylight Time.
7:30AM Registration and Breakfast
8:00AM MYERS BRIGGS TYPE INDICATOR ASSESSMENT
Kathy Urbach, JD, EPIC Employer Resources
This session will provide attendees with a comprehensive analysis of the Myers Briggs Personality Assessment. Attendees will complete the assessment prior to the symposium. Attendees will be mailed an assessment upon registration. Completed assessments must be returned to KMA by March 18 to allow time to create your personalized report.
10:30 COMMUNITY HEALTH NEEDS ASSESSMENT
Alison Davis, PhD, Executive Director, CEDIK
Professor, University of Kentucky
This session will describe the facets of a community health needs assessment and will feature local data and information. Attendees will learn about the unique health considerations of their region.
11:00 THE IMPACT OF DIABETES ON THE COMMUNITY
Fred A. Williams, Jr. MD, Health Endocrinology & Diabetes
Associates Louisville, KY
This session will focus on the impact of diabetes in local patient populations and the role of the physician in encouraging and working with patients to modify their behavior to achieve positive health outcomes.
12:00 LUNCH
12:20 PERSONAL PR IN TODAY'S DIGITAL WORLD
Patrick Padgett, Executive Vice President,
Kentucky Medical Association
This session will feature an interactive presentation on social media including LinkedIn, Twitter and Facebook. Attendees will learn to access information posted about them, how to use social media in patient communications and how sites such as Physician Compare post patient feedback information that affects reimbursement.
1:00 IMPROVING INTERPERSONAL COMMUNICATIONS TO ACHIEVE
POSITIVE HEALTH OUTCOMES
Nancy Wiser, President, Wiser Strategies
This session will provide attendees with tools they can implement to improve personal and professional communications. This session will feature interactive demonstrations with volunteers from the audience.
About the organizer

Established in 1851, the Kentucky Medical Association is a professional organization for physicians throughout the Commonwealth.  The KMA works on behalf of physicians and the patients they serve to ensure the delivery of quality, affordable healthcare.
Members of the KMA share a mission of commitment to the profession and service to the citizens of this Commonwealth that extends across rural and urban areas.  From solo practitioners to academicians to large, multi-specialty groups, KMA is the ONLY state association representing every specialty and type of medical practice in Kentucky.